Microsoft has launched the Xbox One X in India. The console is priced at Rs 44,990 and will be available both online and offline. To put things into perspective, the Xbox One X is available internationally for $500 (Rs 32,000 approximately, directly converted). However, you should be aware that the price of $500 is before tax. The India price is about Rs 10,000 more than the US price which is in line with the India price of PC hardware. Click here to buy.
The new console boasts of 6 teraflops of graphical prowess. To put this into perspective, the PS4 Pro boasts of 4.2 teraflops of graphical power. To achieve these powerful graphical abilities, Microsoft is using a custom GPU engine that runs at 1172 MHz on the Xbox One X. The console will ship with an Ultra HD Blu-ray drive (something the PS4 Pro lacks) for 4K movies, and a 1TB HDD. The One X has eight custom x86 cores clocked at 2.3GHz. Coming to the RAM, the device has 12GB GDDR5 memory. The memory bandwidth of the RAM is 326GB/s. You can check out our breakdown of the Xbox One X's specifications here.
It's nice to see Microsoft launch the Xbox One X a mere two months after its international debut. If you are wondering, yes, the Xbox One S is still selling in India between Rs 22,000 and Rs 30,000 approximately depending on the bundle you choose. This is the price as of writing this story. You can check out our review of the Xbox One S here.
If you are contemplating picking up an Xbox One X, then lets answer some burning questions.
Will my current Xbox Games work on the One X?
Yes. Backwards compatibility is something Microsoft has worked very hard on. Your current Xbox games will run on the One X but don't expect them to magically run at 4K 60fps. That's up to the developer to patch. Although, you should see some improvements in load times. Games that support dynamic resolution will work better on the One X out of the box, without a patch from the developer when compared to the One or the One S. So for example games like Battlefield 1 and Doom work with a dynamic resolution to maintain frame rates. If the action gets too hot on screen, the resolution of the game is lowered to maintain the desired frame rate be it 30fps or 60fps. In the case of One X, your current Xbox games will run at the maximum frame rate and resolution as intended by the game engine. It's pretty similar to how boost mode works on the PS4 Pro. Although, you need to enable boost mode from the settings of the PS4 Pro. On the Xbox One X, you don't need to do anything in the settings to take advantage of the hardware. The Xbox One X is backwards compatible with a large library of Xbox 360 and some orignal (first generation) Xbox games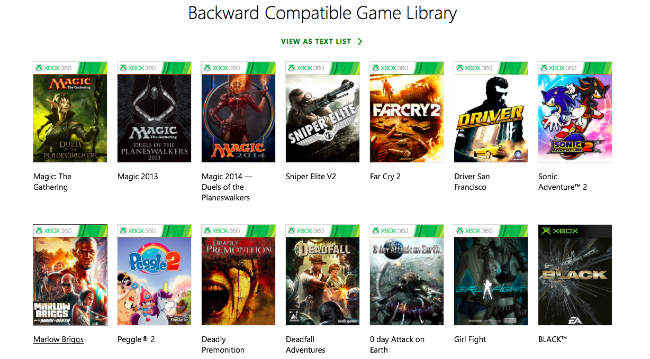 Will there be Xbox One X exclusives?
As of now, that doesn't seem to be the case. Just like the PS4 and PS4 Pro, all the games that will launch in the near future will run on the Xbox One, Xbox One S and the One X. They will however run best on the One X, thanks to the hardware at the consoles disposal. There will be games exclusive to Microsoft's platform but they will run on the Xbox One, One S and One X along with Windows (thanks to Microsoft's play anywhere initiative). This will include franchises like Gears of War, Halo, and more.
What about my Blu-ray movies?
Your current 1080p blu-ray movies will work on the One X. You can also play UHD blu-ray movies on the One X and the Xbox One S, something the PS4 Pro lacks. Remember, UHD blu-ray playback is not available on the original Xbox One.
Can I expand the storage of the Xbox One X?
Yes, you can but not the internal hard drive. As mentioned above, the system comes with a 1TB HDD of which users get a little more than 800GB for games. You can use a USB 3 external hard drive to store and play games on the console. You can connect any USB 3 hard drive, even a 6TB one. We have been using the One X with a 2TB external hard drive and have faced no problems with load times. The experience is smooth whether you run the game off the internal drive or the external drive. It is advisable to invest in an external hard drive as some Xbox One X enhanced games can take up as much as 100GB.
Does the One X support Dolby Atmos?
Yes, it does. And if the game supports Dolby Atmos encoding then you can make the most of your Dolby Atmos home theatre or Doly Atmos enabled headphones too. As of now, there are a handful of games that support Dolby Atmos. Overwatch is one of them. Dolby Atmos enabled Blu-ray movies will work on the console too. You need to purchase the Dolby Atmos app from the store on your console to enable the feature.
Is Microsoft giving any free games with the Xbox One X?
Sadly, no. There are no bundles that have been announced for the console. You will spend about 45k on the console, but it does come with 14 days Xbox Gold membership trial and 14 days Xbox Game pass in the box. With Xbox Gold, you can play online with your friends. You also get about 5 free games every month with your Gold membership. That includes three Xbox One titles and two Xbox 360 titles, which you can play using backwards compatibility. You don't have a say as to which games you get free every month. That is decided by Microsoft. Remember, if you stop your subscription, you can't keep playing these games that are a part of games with Gold. Being a Gold member, you get special discounts on games every month.
Xbox Live Gold membership is priced at Rs 699 per month, or you can pay Rs 3999 for 12 months in one go.
Xbox Game Pass
Xbox Game pass is a Netflix-like subscription service for games. You pay Rs 699 per month (this is separate from your Gold subscription) and you get access to a large library of games (more than a hundred) to download and play. The library is refreshed every month (just like Netflix). This doesn't mean that all the games change every month. A few are added and a few are removed. If you like a game that you are playing with Game Pass and would like to own it, you will get it for a discount. This is a great option for those that are new to gaming and new to Xbox and want instant access to a large library of good games and don't want to spend a bomb on them overnight.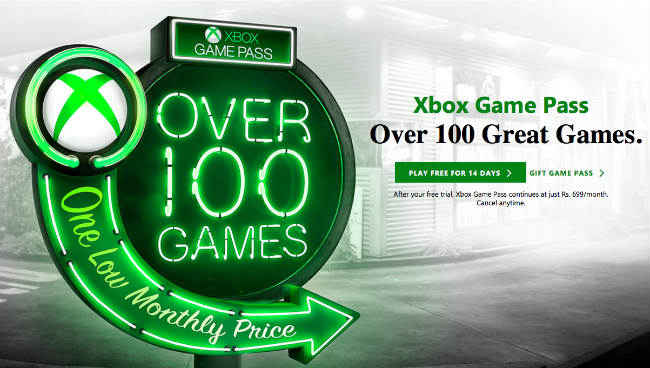 Stay tuned as we will bring you our review of the Xbox One X soon.