One of the best PS2 classics, Grand Theft Auto: San Andreas will be making its way to the PlayStation 3 via the PSN (PlayStation Network) on December 12, 2012. No pricing details were mentioned about the game and the news of its release comes from the official PlayStation Blog.
Rockstar seems to be getting the good old GTA games in the hands of gamers before the launch of the most anticipated GTA V.
Recently, we saw GTA Radio stations available on Android, as a free app on the Play store. The main page shows you six GTA games: GTA III; GTA Vice City; GTA Liberty Stories; GTA Vice City Stories; GTA San Andreas and GTA IV. So you can head straight to your favourite game from the franchise and listen to the radio stations within that game.
Recently, Rockstar launched GTA Vice City for Android and iOS. Thought the app is available on iOS, it has been delayed for Android. When the game was announced, the following list of compatible Android devices was revealed.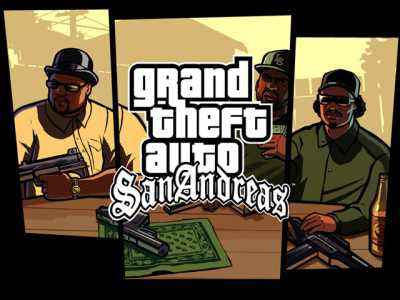 Android Phones: Motorola Razr, Razr Maxx, Razr Maxx HD, Motorola Atrix, Motorola Photon, Motorola Droid Bionic, HTC Rezound, HTC One X, HTC One S, HTC Evo 3D, HTC Sensation, HTC Droid Incredible 2, Samsung Galaxy Nexus, Samsung Nexus S, Samsung Galaxy Note 1 & 2, Samsung S2, Samsung Galaxy R, Sony Xperia Play, Sony Xperia S, P, T & TL, Sony Walkman Z Series Media Player, Samsung Galaxy S2, Samsung Galaxy S3, Google Nexus 4.
Android Tablets: Acer Iconia, Asus Eee Pad Transformer, Asus Eee Pad Transformer Prime, LG Optimus Pad, Medion Lifetab, Motorola Xoom, Samsung Galaxy Tab 8.9 / 10.1, Samsung Galaxy Tab 2, Samsung Galaxy Note 10.1, Sony Tablet S, Sony Tablet P, Toshiba Thrive, HTC Flyer, Google Nexus 7, Google Nexus 10.
Source: PlayStation Blog
Also read,