Highlights:
Call of Duty: Mobile will come to India in November
Beta version of the game will tentatively launch by end-June or early-July.
A week ago, Tencent and Activision announced that Call of Duty: Mobile will soon be made available for public beta testing on Android and iOS. The companies even opened pre-registrations for the upcoming first-person action title and those interested can go sign up to receive early access to the game. Now, sources tell Digit.in that Call of Duty: Mobile will launch in India in November.
The multiplayer game is made by Tencent and Activision, but in India, the same will be distributed by Unity, since it uses Unity's engine. In fact, the first look of the game was revealed at Unity's annual GDC Keynote and when it comes to India, Digit.in has learnt that the game will launch in November. The game is expected to launch at the Unite India event which is slated for November 14-15.
We can further confirm that the beta version of Call of Duty: Mobile will hit India sometime by the end of June or the first week of July. Sources tell us that the launch time frame has been carefully considered given how PUBG Mobile is currently facing a lot of criticism from Indian authorities.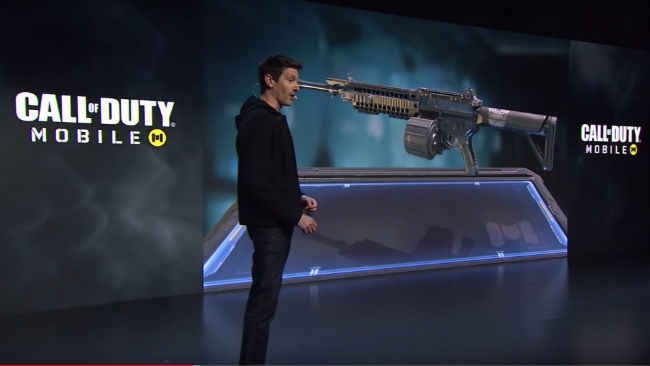 Call of Duty: Mobile is expected to take on mobile games like PUBG and will offer 60fps performance, low latency and responsive controls. At the GDC keynote, Activision's VP of mobile, Chris Plummer, said, "This is console quality PvP matches right in the palm of your hand, and it's all built within Unity."
The game is expected to offer classic multiplayer modes such as Search and Destroy, Free-For-All, Team Deathmatch and Frontline as well as a zombie mode for bot-based single player. It is expected to feature characters from the Call of Duty universe, which could possibly be customised using in-game currency. The trailer of Call of Duty: Mobile shows maps such as Nuketown, Crash, and Hijacked. The game will be optimised for high-end phones and the developers are working to make it accessible more widely to other devices as well.
With inputs from: Adamya Sharma