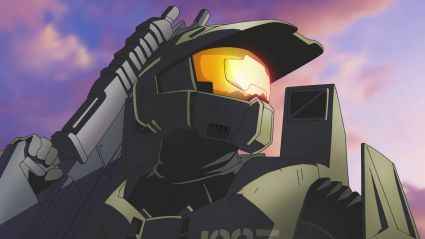 A scene from one of the upcoming Halo Legends movies
Halo fans, it's time to pop the champagne. The mega-hit video game franchise is all set to get an anime series of its own, dubbed 'Halo Legends', much in the line of what the Wachowski brothers did with 'AniMatrix' for The Matrix trilogy.
343 Industries – Microsoft's 'all Halo, all the time' internal division – has hired five studios to produce seven new anime short films, the LA Times has reported. The studios themselves are a who's who of big anime production houses, including Bones, Casio Entertainment, Production I.G., Studio4 C, and Toei Animation.
But the big news is the man at the helm overseeing everything: 343 Industries has put all its faith in AppleSeed director Shinji Aramaki as the creative director of the whole series.
Aramaki is directing his own short anime that tells the history of the Spartans, a warrior class in the game's fictional universe that main character Master Chief is part of. Though Halo isn't particularly popular in Japan – most of its 27 million units sold have been in North American and Europe – Aramaki said he's a player and was immediately interested in the possibility.
"I liked that this would be an anthology of human stories told from different characters' perspectives," he said.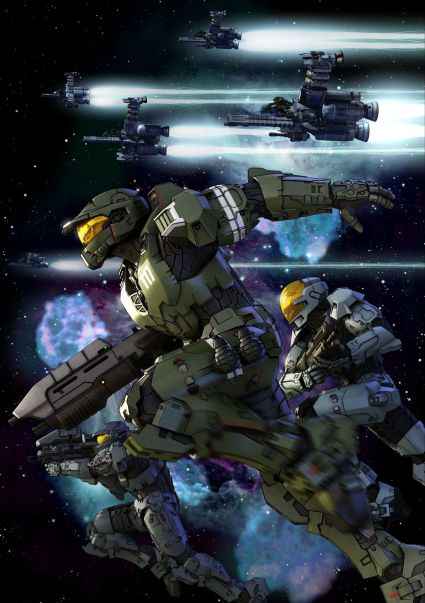 Some art from the upcoming Halo Legends
Frank O'Connor, creative director of 343 Industries, hinted that Halo Legends will largely deal with events referenced in the games, but never shown in footage.
He was quite taken in with the new anime look, saying: "It's amazing to see some of the new stuff they're introducing and how neatly it maps to the visual aesthetics in the Halo universe."
He revealed that Studio4 C's project, tentatively called 'Origins', is a two-parter that's about 30 minutes long in total and tells the entire 1,00,000 year history of the Halo universe. Another, from Toei, is the only one outside of the official canon and pokes fun at some of the game's characters.
Microsoft is planning to preview the films on Xbox Live later this year, and release them on DVDs and other platforms in early 2010.