Be ready for a new Angry Birds spin off. Developers of popular Angry Birds franchise have announced a new mobile game slated to be released this fall. Called 'Angry Birds Stella', the new game has a brand new series of Angry Birds characters, including a pink-feathered protagonist and her friends.
"Get ready to meet Stella and her friends! Stella may be pink, but she's definitely one of the Angry Birds, a fierce and a feisty character with a great group of friends. Of course no story is complete without some interesting (fr)enemies," says Rovio in a post.
Details about the new game are scarce, though Rovio says it will allow users to explore an unseen part of the Angry Birds universe.
"There will be plenty of fun and adventure, but the bunch of passionate pals will also have to deal with some serious issues in order to protect their friendship and the environment they live in," promises Rovio. "Luckily, Stella and her friends are good at finding creative solutions!"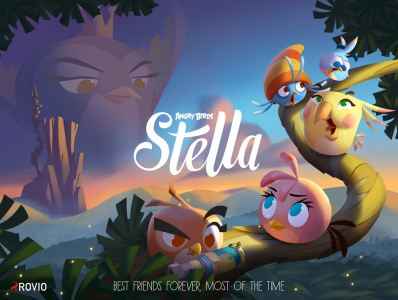 Rovio continues to be one of the major mobile game developers, though new games such as Clash of Clans and Candy Crush Saga have started to pose some challenge. Angry Birds Go!, Rovio's recent foray into running game, didn't get response the way it would have expected.
What do you think about Rovio's new Angry Birds Stella? Let us know your views in the comments section below.
Also read: Angry Birds Star Wars HD Review, Angry Birds Space Review, Bad Piggies for iOS Review