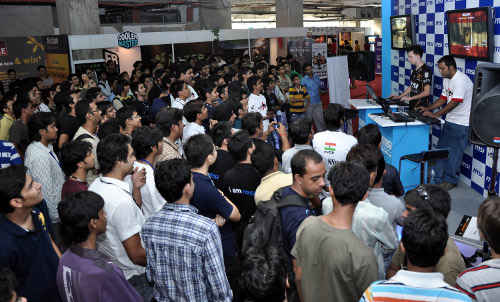 India's premier gaming marketing & eSports management company Xtreme Gaming popularly known as XG had organised the BYOC Gaming & Computer festival in New Delhi from 25th to 27th June 2010. The three day festival held at DLF Place Mall, Saket, New Delhi was the place for video game enthusiasts to meet, share their passion for gaming, learn about latest in gaming and see the grand unveiling of new products from industry leaders. The 60-hour non-stop international style festival is India's largest and most popular gaming event with 12 successful editions behind it.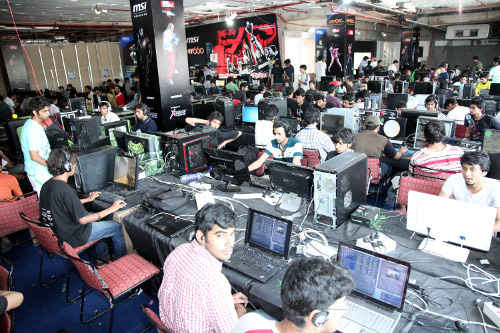 Highlights:
MSI GT660 gaming laptop launched by Team Fnatic and Tony Yang (MD, MSI India).
Team Fnatic.msi from europe take part in the festival on all 3 days.
a) 1vs1 demo matches.
b) challenge Fnatic.msi team and play-off against them.
c) special matches with winning teams.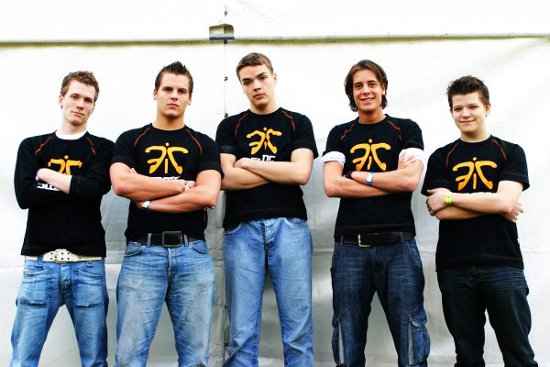 Gamers participation from 15 cities.
Spectator friendly grand stage for final matches played on MSI gaming notebook.
Airtel made the entire event floor into a free Wi-Fi internet hotspot.
60 hours of round-the-clock gameplay action in the 400 seat - Bring Your Own Computer (LAN Party Area).
5 Lakh in cash and prizes distributed among gamers.
Prizes distributed by Tony Yang (MD, MSI India), Sanjeev Gupta (Business Development Director(AP), Razer) and Naveen Gupta (CMO, Bharti Airtel)
India qualifiers of "Beat It" held, winners will go to Beijing in China to match skills against the world's best players.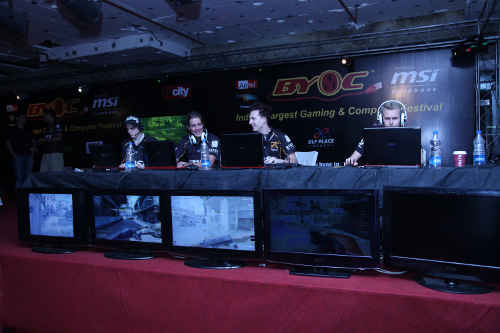 Tournaments & Winners:
Counter-Strike 1.6
1st : A e
2nd : Collosal Damage
DOTA
1st : I3
2nd : Pink Mafia
Call of Duty 4
1st : FT5
2nd : FT5 k
Need For Speed
1st : Sanjit Singh
2nd : Ashish Singh
3rd : Suren Gupta
Tekken 6
1st : Harkeerat Singh
2nd : Pratim Ghosh
3rd : Abhinav
Sponsors:
MSI - Founded in August 1986, MSI (Micro Star International) is a world-class leading company specializing in the design and manufacture of mainboards, graphics card and notebooks.
Airtel - Bharti Airtel Limited, a group company of Bharti Enterprises, is among Asia's leading integrated telecom service providers with operations in India, Sri Lanka and Bangladesh. The company has an aggregate of around 141 million customers across its operations.
Norton from Symantec - Symantec is a global leader in providing security, storage and systems management solutions to help consumers and organizations secure and manage their information-driven world.
Razer - Razer™ is the world's leading manufacturer of high-end precision gaming products and peripherals that are designed "For Gamers. By Gamers™".
Cooler Master - Cooler Master was founded to provide the best thermal solutions to our customers worldwide.
BenQ - BenQ Corporation is a leading provider of networked digital lifestyle devices.
DLF Place - One of the finest and largest retail-cum-commercial complexes in New Delhi, DLF Place Saket is strategically situated in the Saket District Centre.
Exhibitors:
AMD
F.O.G
CG mantra
Stuff
The photo gallery can be found at: http://www.flickr.com/photos/44555283@N03/sets/72157624387202350/
For more information you could visit the site: http://www.byoc.in