The company has come up with three models namely X10-4K which is a 4K portable projector, M1+ LED which is a budget-friendly portable projector and LS800 HD which is a professional phosphor-based projector
Viewsonic has launched three new projectors in India catering to different types of use cases and customers. The X10-4K LED portable projector was launched at 'What Hi-Fi Show' at St. Regis Hotel Lower Parel, Mumbai. The portable projector comes with Amazon Alexa and Google Voice assistants. The X10-4K is an LED-based projector with integrated Harmon Kardon speakers, and built-in smart technologies specifically build to cater as the home entertainment solution. Alongside they also launched the ViewSonic M1+ LED which is an LED-based portable projector specifically built for a budget conscious market and finally a professional phosphor-based projector i.e LS800 HD which is Full HD projector built for professional setups in large venues.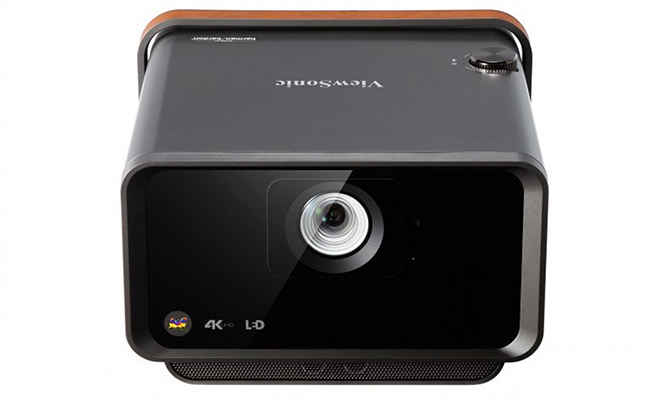 X10-4K
The Viewsonic X10-4K comes with 4K resolution with smart streaming functionality and portable design. It's lightweight design, easy carry handle, and short throw lens makes it a portable projector perfect for those who want a theatre-like experience at the comfort of their couch. Furthermore, the projector features 2,400 LED lumens of brightness, 125% of Rec.709 colour accuracy and Frame Interpolation technology which the company claims reduce motion blur and ensures fluid multimedia content projection and HDR support. Connectivity options include Wi-Fi connectivity to stream content, HDMI 2.0/HDCP 2.2, USB 2.0 Type-A, Type-C, Audio In/Out, and RJ45.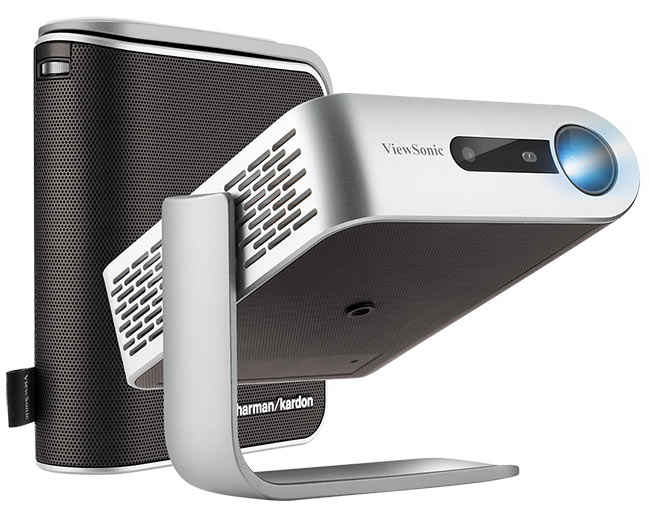 M1+ LED
ViewSonic M1+ LED is an ultra-portable projector that provides entertainment and content delivery on a budget. It comes with a built-in battery that provides up to six hours of battery life and Viewsonic claims the projector utilizes the latest solid-state LED technology, making the projector mercury and lamp free and offers up to 30,000 hours of usage. The projector itself weighs less than 2 pounds and offers 300 ANSI lumens of brightness and a 120,000:1 contrast ratio and dual Harman Kardon speakers on-board. M1+ offers connectivity options like Bluetooth wireless connectivity, HDMI, USB 2.0 and USB Type C, Audio Out and a MicroSD card reader.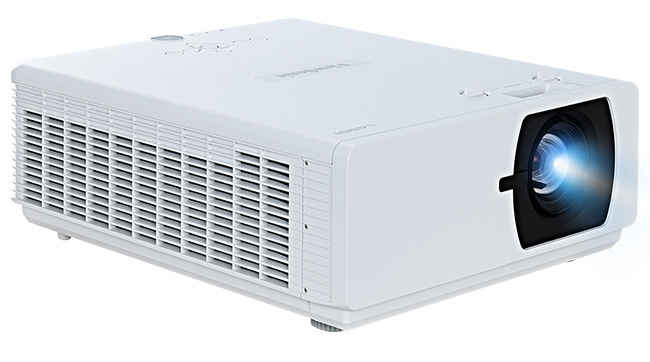 LS800 HD
On the other hand, LS800 HD is phosphor based projector designed for a professional setup like education and business application in large venues like lecture halls and large boardrooms and auditoriums. It is a Full HD projector which features a brightness of 5,000 ANSI Lumens, a 100,000:1 contrast ratio and a company claimed 30,000 hours of light source life. Viewsonic says, "Full HD 1080p resolution combined with ViewSonic's SuperColor™ technology, the LS800HD laser projector deliver advanced colour reproduction, bringing to life captivating colour, crisp graphics, and stunning images."
The X10-4K comes with a price tag of INR 350K while the budget-friendly M1+ LED and LS800 HD are priced at INR 60K and INR 365K respectively.