Sony India, on the 24th of January 2022, launched two new wireless neckband speakers – the SRS-NB10 and the SRS-NS7 along with the WLA-NS7 wireless transmitter, allowing users an immersive work from home as well as home entertainment experience.
The lightweight design of both speakers is IPX4 rated, ensuring that they are splash-resistant and can be used while performing daily chores around the house as well as working out without worrying. Furthermore, both the SRS-NB10 and the SRS-NS7 support quick charging and can be charged for ten minutes via a USB Type-C cable, allowing up to an hour extra of playback time.
SRS-NB10 Wireless Neckband Speaker Specifications
The SRS-NB10 features a full-range speaker unit angled upwards, which optimises sound towards the user's ears alone. Along with this, it also has embedded radiators at the back of the unit to boost the bass.
Sony's SRS-NB10 speakers also come equipped with Sony's Precise Voice Pickup Technology. Two directional microphones in the speaker minimise echo and ambient noise and deliver clear voice quality.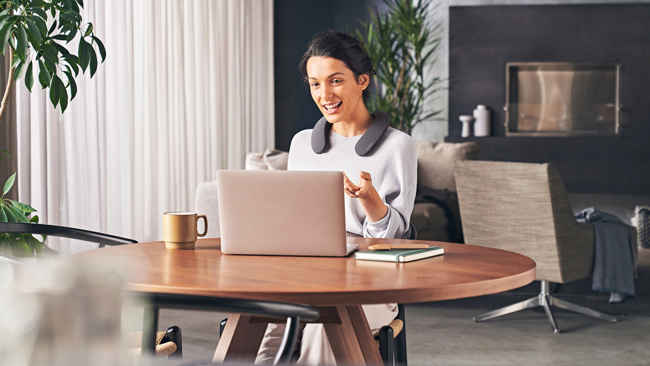 The SRS-NB10 has a microphone mute button, as well as touch-sensitive volume rockers and a pause/play button.
The SRS-NB10 provides users with up to 20 hours of playback time on a single charge and supports quick charging as well.
SRS-NS7 Wireless Neckband Speaker Specifications
Sony's SRS-NS7 is the world's first Dolby Atmos wireless neck speaker compatible with Sony's Bravia XR models. With Sony's 360 Spatial Sound Personalizer App, it delivers to users a 360-degree surround sound experience.
Equipped with Sony's unique X-Balanced Speaker Unit, Sony's SRS-NS7 has an optimum speaker size in a compact body which helps in increased sound pressure and reduces distortion of vocals.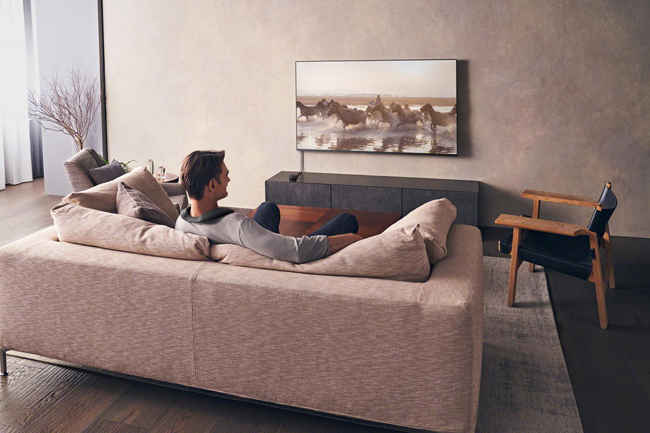 Sony's SRS-NS7 speakers can be used by connecting the WLA-NS7 wireless transmitter to the television with an optical cable and a USB cable and pairing the SRS-NS7 to it via Bluetooth. In addition to the SRS-NS7 speakers, the WLA-NS7 wireless transmitter also supports Sony's WF-1000XM3, WH-1000XM4, WH-XB700, and WI-1000XM2 headphone models.
The SRS-NS7 provides up to 12 hours of playback time with regular usage and around five hours, at maximum volume on a single charge.
Pricing and Availability
Sony's SRS-NB10 and SRS-NS7 wireless speakers and the Sony WLA-NS7 wireless transmitter are priced at Rs. 11,990, Rs. 22,900 and Rs. 5,690 respectively. They can be purchased at all Sony Centre retail outlets and other major electronics stores across the country, as well as E-commerce portals, and www.ShopatSC.com from the 24th of January, 2022 onwards.