Optoma, the Taiwanese projector brand has announced a new WUXGA line of projectors in India. These projectors boast high brightness with up to 21000 lumens. There are three models namely ZU1600, ZU1800, and ZU2100 with 16,000 lm, 18,000 lm, and 21,000 lm respectively. They also claim 4K HDR compatibility, 24/7 operation capabilities, and easy installation with support for 8 interchangeable lenses.
Here are the full details.
Optoma WUXGA series Specs and Features
Optoma brandishes the brightness capability of this new WUXGA crop of projectors. Out of the three variants, the ZU1600 can hit 16000lm, while ZU1800 can reach 18000lm, and as you could guess, the ZU2100 with 21000lm of luminosity.
Besides the lumen count, these projectors sport 1920 x 1200 WUXGA resolution, 4K HDR projections, 2,000,000:1 contrast ratio. The company is proud of the colour, detail, and overall picture quality of these projectors. It has also equipped the devices with its proprietary Visual Suite software offering automatic image adjustments, required digital warping, blending, and tweaks for brightness and fidelity.
The brand also extols how the device is flexible to install. It comes with a metal and modular design with redundant input and fast switch support, eight interchangeable lenses, ranging from short throw to long throw ratios (0.65 –10.8:1), and the option to shift the lenses both horizontally and vertically.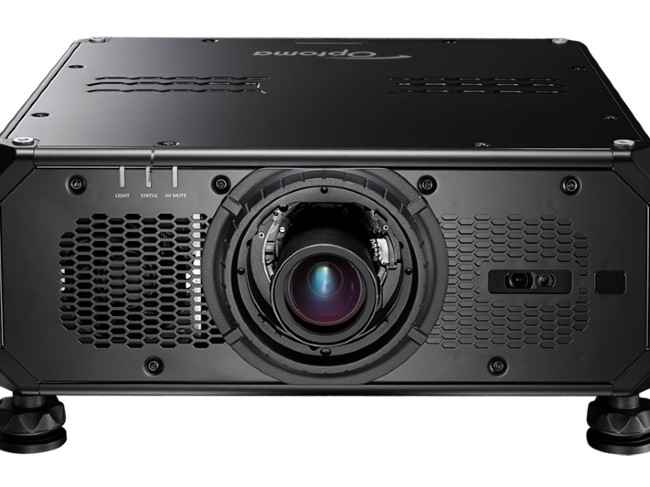 And once it's ready and set, Optoma quotes up to 30,000 hours of laser lifetime, and you should be able to run it all day. The projectors are rated with IP5X against dust, as well as claimed heat endurance up to 122 degrees Fahrenheit/50 degrees Celsius.
Speaking on this occasion, Mr. Vijay Sharma, Country Head-India, Optoma corporation said, "We are enthralled with the launch of the range of High Brightness projector series which is going to deliver an unmatchable viewing experience in PROAV solutions. We are constantly innovating to address the unique and evolving performance needs of the ProAV market, and are thrilled to enhance Optoma's award-winning projection portfolio, offering a full line-up of projector solutions ranging from 3,000 to 21,000 lumens."
Meanwhile, Mr. Gordan Wu, APAC Head, Optoma Corporation said, "The Ultra Bright Series ZU1600, ZU1800 and ZU2100 projectors are carefully designed additions to our extensive range of professional display products, providing customers with high brightness, flexible solutions that deliver both on price and visual performance."
For more such news, buying guides, feature stories, reviews, and everything else tech-related, keep reading Digit.in.