Jabra has launched Supreme, a mono Bluetooth headset with Active Noise Cancellation along with Digital Signal Processing (DSP), Noise Blackout 3.0 and Wind-Noise Reduction technology.
Jabra has launched a new Bluetooth mono (non-stereo) headset, the Supreme. The Jabra Supreme comes with active noise cancellation, not common in mono headsets, coupled with Digital Signal Processing (DSP), proprietary Noise Blackout 3.0 and Wind-Noise Reduction technology. Jabra says the Supreme gives an exceptional audio quality at both ends to heavy users of hands-free communication, irrespective of the noise environments they are in.
According to Ms. Ann Goh, Regional Sales Manager, GN Netcom, responsible for mobile products business in South East Asia, "For years, headset-makers have focused on noise reduction technology that avoids the transmission of background noise in the call. Now Jabra Supreme does it all – by reducing ambient noise around the user. It's like having phone conversation in a quiet room, wherever the user may be."
Active noise cancellation uses one dedicated microphone and an electronic chipset to generate an "anti-noise" sound, removing ambient noise around the user that he would otherwise hear as well. The end result for the user is call quality that is excellent in sound no matter the noise setting he happens to be in. Jabra points out that before the Supreme, active noise cancellation was only available in high-end stereo headphones.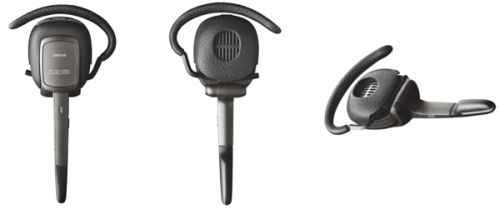 While active noise cancellation eliminates ambient sound on the caller's end while receiving a call, Jabra's latest Noise Blackout technology included in the Jabra Supreme - Noise Blackout 3.0 - dramatically reduces background noise that is transmitted to the caller on the other end of the line.
The Jabra Supreme is HD voice ready as well. Being HD voice ready is supposed to ensure that the conversations sound as natural as if the user is standing right next to the person he is talking to. As and when the mobile operators start offering high-definition (HD) voice on their networks, it shall be able to deliver rich, crisp and clear HD voice with just a simple software upgrade while other Bluetooth products would require hardware changes to achieve the same.
The Jabra Supreme also comes with voice control features, allowing users to manage calls with voice directions. Users need to say the right function-related word like "Call 'Dad'", "Answer", "Ignore" etc., to get complete hands free communication.
The Jabra Supreme has been priced at Rs. 7,999.

Also read,
Jabra STONE2 - Walks the gorgeous path of beauty [Review]


Vote and Win!

Digit Icons of Trust 2011 Survey


Visit http://thinkdigit.com/trust to vote for your favorite tech brands in India.

Survey participation gives you a chance to win exciting gifts like wireless input devices, earphones and special edition Digit branded T-shirts.

As an appreciation of your valuable time and input, every participant will receive an assured gift in the form of Digit discount vouchers.