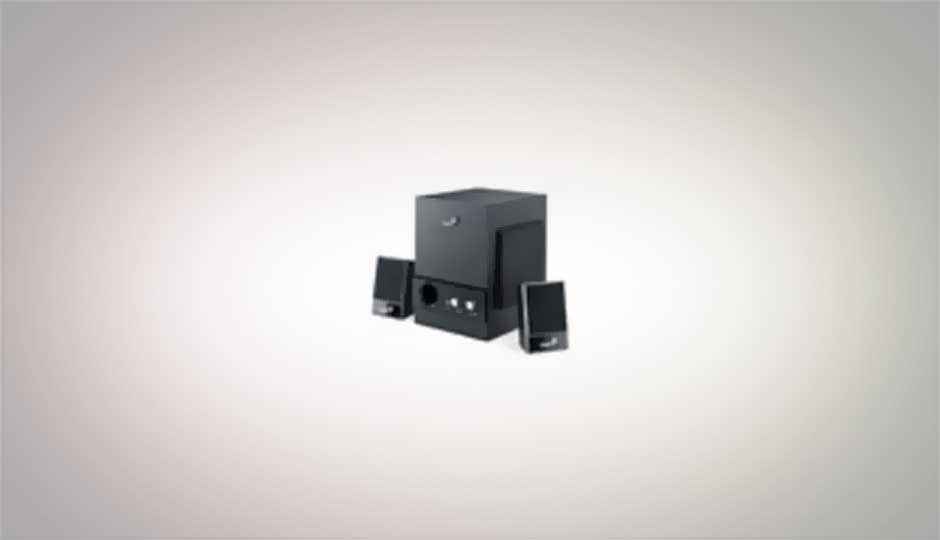 Inspan Infotech, one of the leading IT distribution companies for motherboards and hardware components, has reportedly announced the release of the Genius speaker system SW-M2.1 350, a new feature rich product from the stables of Genius, the leader in PC components and accessories.
The Genius SW-M2.1 350 three-piece speaker system supposedly captures one's imagination by delivering a soothing music experience through its wooden sub-woofer. It reportedly generates a low bass effect with due credit to its 3.5" unit driver. As if to mimic the trend of 'elegance through simplicity', this speaker system is said to exhibit a gray frame and polished plate on the satellite speakers. The tiny satellites are said to be absolutely portable and promise high clarity sound with minimal background noise effects. In addition, bass and volume controls are placed on the sub-woofer and a high quality headphone jack is placed in the front of the speakers for easy access. The sub-woofer is said to be housed in an ultra solid high quality wooden cabinet to enhance protection and elegance. It is rated to deliver a good 11 watt (RMS) power.
Price, warranty and availability
Being launched for the first time by Inspan, these speakers are reportedly available ex-stock with a 1 year factory warranty, for a retail price of Rs. 1,699.