Harman Kardon and DTS launched their Amazon Alexa enabled speakers at IFA. Fabriq has launched its speakers priced in the budget segment while flaunting some high end features.
IFA berlin has witnessed some impressive launches in the audio category. Big audio players such as Harman Kardon and DTS have launched their new smart speakers at IFA, whereas Fabriq unveiled its smart speaker in a separate event. The speakers are Smart in the essence that they all flaunt Alexa, the smart digital assistant developed by Amazon. All the three speakers sport far-field microphones to let users interact with Alexa from afar.
Harman Kardon Allure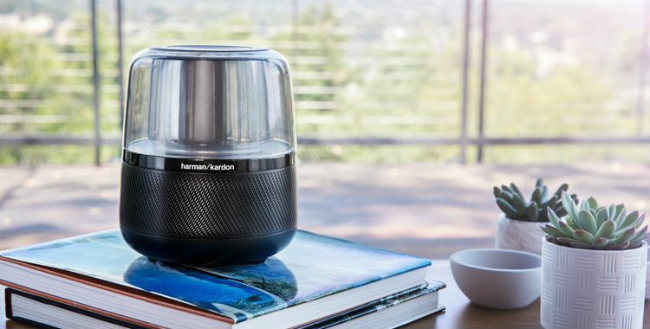 Harman launched its Allure speaker which features voice assistance via Amazon's Alexa and a 360 degree design. The speaker is Bluetooth enabled and sports far-field voice technology. The company says that using Alexa, users can play music, read the news, control a smart home, make purchases from Amazon Prime, and more. The Allure also sports an ambient light system that the company claims, reacts to voice commands and changes as per the playing music. The Harman Kardon Allure with Amazon Alexa will be priced at $249.95 (16,026 approx direct converted) in the US.
DTS Phorus PS10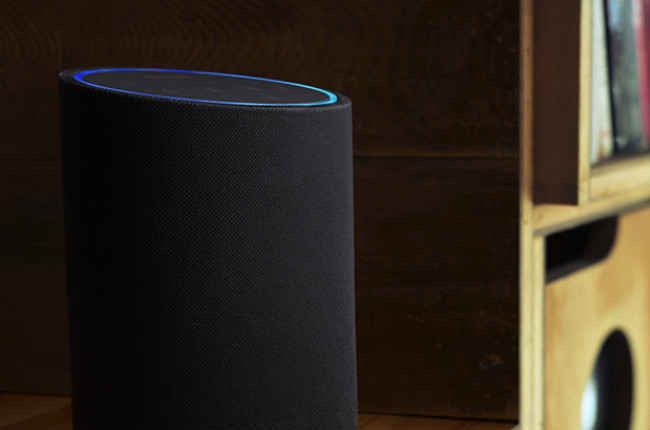 The main highlight of the DTS Phorus PS10 was also the smart voice assistant Alexa. Similar to Allure, Phorus features built-in far-field microphone system, which allow users to interact with Alexa even if they are a bit distant from the speaker. DTS claims that users can use the Alexa Voice Service to access information, control playback, control other home automation devices and much more. A new feature of the device allows users to order additional wireless speakers to build out their DTS Play-Fi-enabled wireless multi-room audio system. This seems to be similar to the JBL Clip 2 and UE Roll 2 speakers which can be connected together to provide a multiple speaker experience.
The Phorus PS10 speaker claims to deliver great audio quality owing to a built-in 30-watt Class D amplifier with DTS Sound processing. It sports two 65mm neodymium full range transducers and dual passive radiators for bass production. The PS10 also claims to support playback of up to 24-bit/192kHz audio which can be distributed wirelessly via the DTS Play-Fi technology. The speaker also features four physical buttons for presetting music stations. The Phorus speaker is priced at $249 (Rs 15,962 approx).
Fabriq Chorus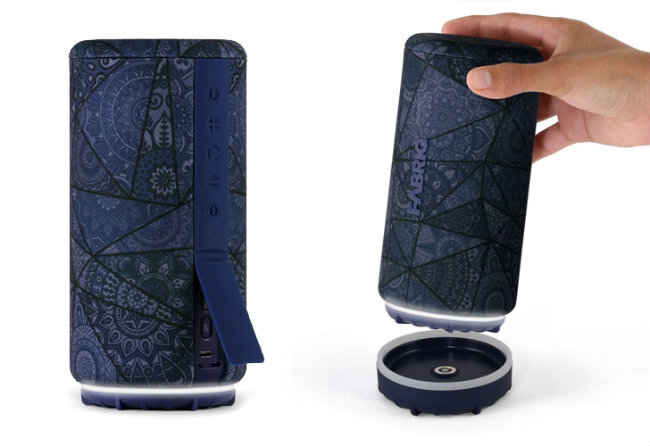 The Fabriq Chorus was unveiled in Toronto in a separate event and features far-field microphones similar to the Phorus and Allure speakers. The Chorus too features the voice activated Amazon Alexa smart assistant, unlike Fabriq's previous the Riff speakers which had touch activated Alexa.
The Chorus is a portable Bluetooth speaker that can be charged via a charging dock. The speaker can also be controlled via the Fabriq app which is available on IOS and Android. The Chorus runs on 8 watts of power and sports two drivers and a passive radiator. The company says that the Chorus speakers can be paired with the Fabriq Riff to create an "affordable home surround sound system".
The Chorus can be used as a standard Bluetooth speaker but not as a wired tethered speaker as it lacks an audio-in port. Fabriq claims that the Chorus can last up-to six hours on a single charge with its 2,200mAh battery. Similar to Riff, the Chorus will be available in a variety of patterns such as Duke of Earl, Static, Quartz and Midnight Blue. The Chorus will be priced at $99.99 (Rs 6,347 approx directly converted).