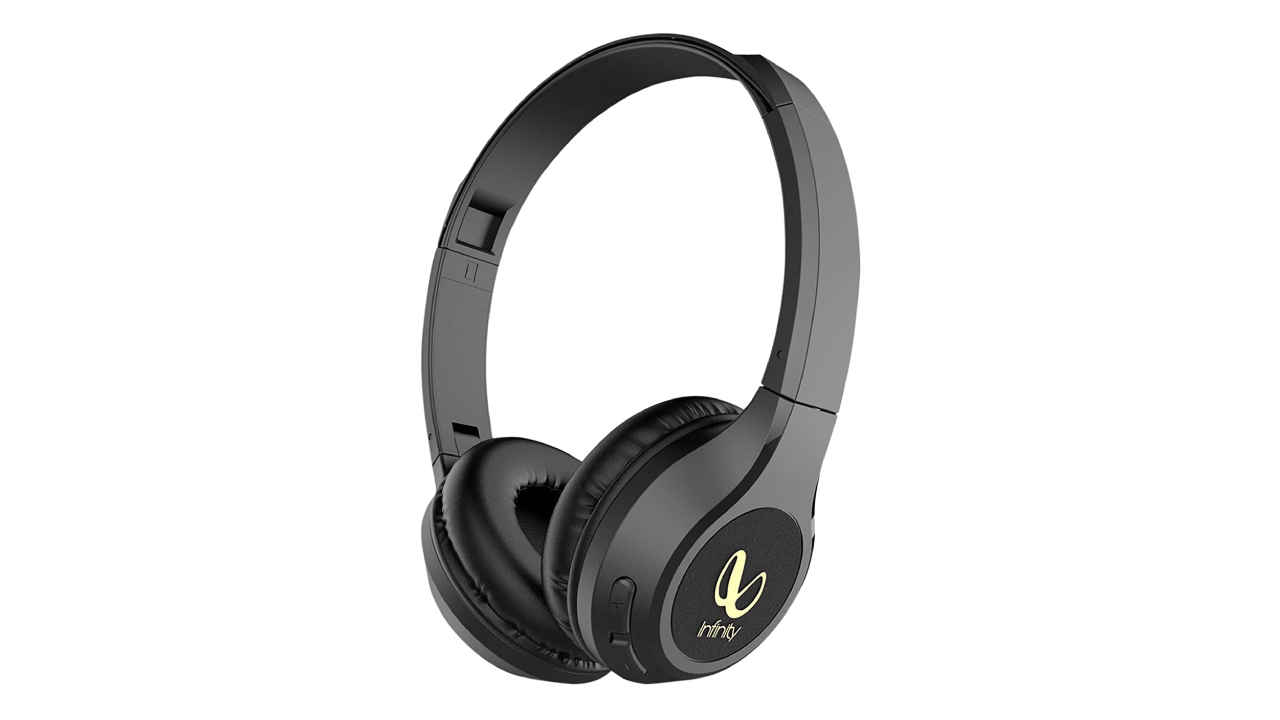 HIGHLIGHTS
Here are four comfortable Bluetooth headphones on a budget
With so many options available in the market, it can be difficult to find a good Bluetooth headphone that suits your needs. On the plus side, this also means that you are spoilt for choice, and it's only a matter of separating the wheat from the chaff. Bluetooth over-the-ear headphones offer considerable benefits over the traditional wired headphones, be it in terms of comfort, ease of use or portability. Here's a list of six Bluetooth headphones available on Amazon, selected based on their features and specifications.
JBL T460BT Extra Bass Wireless On-Ear Headphones with Mic
The on-ear JBL T460B headphones will connect to any device that supports Bluetooth, which means it can be paired with your phone, laptop, and other devices. It comes with JBL Pure Bass sound tech that emphasises the low-end, which can be favourable while listening to songs with immersive audio or while watching action movies. The headphones can also deliver up to 11 hours of playback on a single charge, as claimed by the company.
IN ONE Bluetooth Headset
The In One Bluetooth headset has been designed to fit ear contours properly for maximum comfort. The soft cushion cups augment the comfort quotient further. Its inbuilt microphone offers clarity on voice calls. You don't have to reach out to your phone for controls as it comes with onboard buttons for play, pause, volume and other functions. To ensure your music isn't interrupted, the headphone also has an AUX port, in case it runs out of battery. The combination of red and silver is quite eye-catching and attractive.
Boat Rockerz 400 On-Ear Bluetooth Headphones
The Boat Rockerz 400 On-Ear Bluetooth Headphones are said to deliver about 8 hours of audio playback. The device comes equipped with 40mm drivers for powerful sound and features a built-in noise-cancelling microphone. This means one can also receive and place calls with these headphones, making it a little more versatile than most.
Zinq Technologies Beatle 5155
To maximise portability, the Zinq Technologies Beatle 5155 Bluetooth headset has a foldable design. It occupies minimal space when folded into a compact form. It aims to take only 2.5 hours for a full charge of its 300mAh battery. Once fully charged, it can last long enough for multi-day usage. The soft ear cups help improve the passive noise isolation on the model. The black and silver design looks sleek and stylish. You can use the adjustable headband on the headphones to attain a comfortable fit. With powerful 40mm drivers, the Beatle 5155 can deliver powerful audio and impactful bass.
Infinity (JBL) Glide 500 Wireless
Promising a 20-hour playtime on just 2 hours of charging time, the Infinity Glide 500 can keep your music and gaming going for a long time. The Dual Equaliser feature lets you switch between standard and deep bass just by pressing the volume up and down buttons together. This enables you to pick the correct sound signature for the right use case. With a build that uses high tensile PP material and rotational pivot hinges, the Glide 500 is designed for maximum comfort, minimum weight and advanced durability. The ability to easily access the smart assistant of your choice from the headphone also adds to the convenience of day-to-day tasks.
Skullcandy Cassette Wireless
Cassette Wireless is designed to look good and be durable. The headband uses metal reinforcing for a longer lifespan. The ear cups can pivot in any direction, offering the best fit for every type of head and ear shapes. The foldable design on the Cassette Wireless also makes it highly portable. To get it running in no time, the RapidCharge feature delivers 2.5 hours of usage from just 10 minutes of charging time. Its inbuilt microphone facilitates easy calling. The device controls also make it convenient to play or pause your music, adjust the volume and much more.