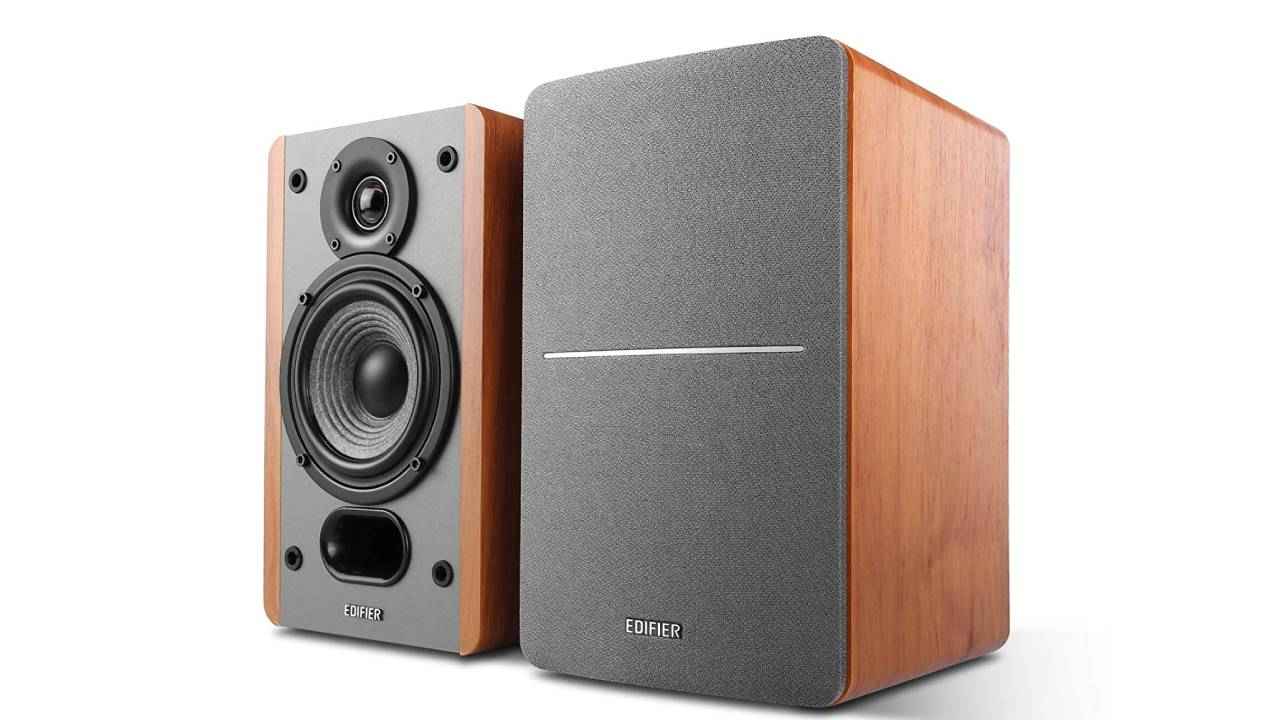 There are plenty of options in the market when it comes to speakers. However, nothing beats using your own custom set of multiple speakers coupled with an amplifier. This is generally more cost-effective and gives you greater control over the sound. If you are looking for something similar, here are four passive bookshelf speakers that you can pair with an amplifier to create your entertainment system. Note that these have been curated based on their availability on Amazon, as well as the listed features.
Edifier P12 Passive Bookshelf Speakers
The Edifier P12 Passive Bookshelf Speakers have a 4-inch driver for smooth, rich, low-frequency sound, and a bass reflex port to add the emphasis to the mid-woofer, according to the brand. All of this helps to improve the bass quality. The speakers feature a wall-mount bracket, allowing them to be used with space optimisation in mind. They feature high-quality 19mm (3/4 inch) silk dome tweeters which reproduce the treble with every detail, making the experience more immersive, according to the brand. These speakers have MDF (Medium-Density Fibreboard) which are specially engineered to reduce cabinet resonance effectively. Plus, the wooden finish should complement your décor.
Micca PB42X Powered Bookshelf Speakers
The Micca PB42X Powered Bookshelf Speakers have balanced woven carbon fibre woofers that help it deliver enhanced audio quality and impactful bass. They have high-performance silk dome tweeters for detailed treble, which should ensure that the overall quality is good. These speakers are versatile as they have both RCA and 3.5mm stereo input jacks. The volume control knob is placed at the back, giving them a clean look. The speakers have advanced crossover design with highly optimised 18dB/Octave crossover for an incredibly open, balanced, and dynamic sound quality, according to the brand.
M-Audio 10-Watt Compact Studio Monitor Speakers
The M-Audio 10-Watt Compact Studio Monitor Speakers have custom-tuned speaker cabinets, an optimised speaker design, and advanced crossover technology to provide users with the best sound they can get in this form factor, according to the brand. They feature 3-inch polypropylene coated woofers that should help deliver a good bass. The speakers also have 1-inch Ferro fluid-cooled silk cone tweeters for clear treble; and Optimage iv tweeter waveguides for imaging and details. One speaker can be connected with the other, making it easier to connect to the amplifier. That means users won't have to send signals separately to individual speakers. They have one headphone output and one 1/8 inch stereo auxiliary input out in the front. The headphone jack ensures you can listen to music privately too, while the auxiliary input widens the input sources or it lets users switch the input effortlessly.
Edifier R1280DB Powered Bluetooth Bookshelf Speakers
The Edifier R1280DB Powered Bluetooth Bookshelf Speakers have Bluetooth connectivity which means that users can easily connect their smartphones, PCs, or any other Bluetooth audio output device, and play the audio of their choice. The controls on these speakers are side-mounted, making them easily accessible. The side panel has bass, treble and built-in tone control while the volume control and the ability to mute is packed in the wireless remote control. Along with Bluetooth connectivity, they also have coaxial and optical connections. They have two RCA ports for both RCA and AUX connectivity. With 4-inch bass drivers and 13mm silk dome tweeters, these speakers should deliver a good listening experience. They have a black wooden finish, making them look quite elegant – they can easily complement the décor of the house.