This is a news article about launch of Creative EP-3NC, active noise cancellation headphones for Rs. 5,999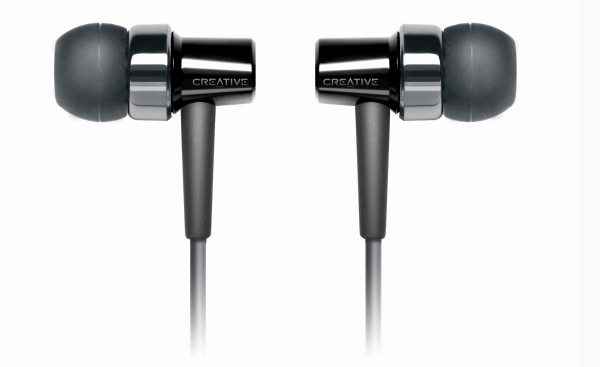 Creative Technology Ltd., today, announced the new Active noise-cancellation in-ear earphones, the Creative EP-3NC. The lightweight earplugs cancels ambient noise by up to 90%. The EP-3NC are driven by 'Tuned Neodymium' magnet drivers and provide high performance audio, while taking into account the portability required by the people on the move. The Active Noise-Cancellation has been optimised for extended battery life of up to 100 hours with a single AAA battery(one AAA battery bundled). As Ernet Sim, Regional Sales Manager for the Indian Subcontinent, Creative said, "The Creative EP-3NC earphones have been designed keeping in mind the needs and convenience of today's traveler. The earphones are one of the lightest pairs of Active noise-cancelling earphones available in the market today and have an added feature that enables the user to keep listening to his/her favorite music or movie in passive mode without Active Noise- Cancellation even after the battery power has run out – an advantage for travelers who find themselves without extra batteries during a trip."
The cable is made up of high-quality Oxygen-Free Copper (OFC), and terminates in a gold-plated 3.5mm plug, that can be used as in-flight entertainer using an airplane adapter. We especially like the new push-to-hear Monitor button that allows users to hear surrounding sounds with the earphones on. So, get one for someone in the habit of speaking really loudly with earphone on. The Active Noise-cancelling unit is light enough and comes with a shirt clip. The addition of three different eartip sizes and a soft travel pouch just add further value to these earphones. We hope to review it soon and silence the constant buzz of our colleagues at Digit Headquarters.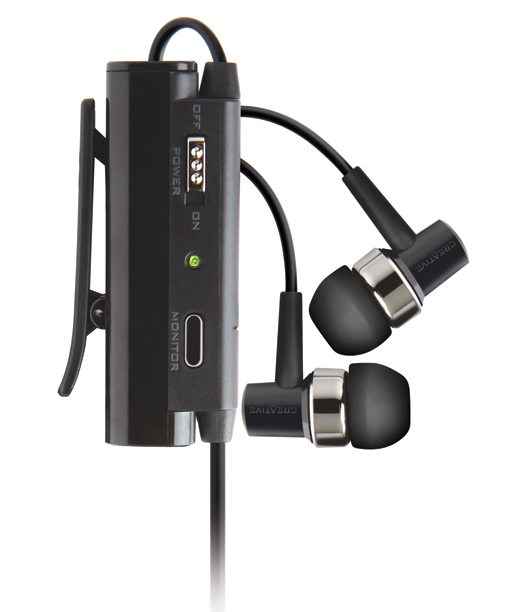 Technical Specifications of the Creative EP-3NC Earphones

· 9mm Neodymium magnet drivers
· Frequency response of 6Hz ~ 23kHz
· Impedance of 33 ohms (ANC on) and 16 ohms (ANC off)
· Sensitivity at 1kHz of 104dB/mW (ANC on) and 102dB/mW (ANC off) Cable length of 1.3m Oxygen-Free Copper (OFC) wires
· Battery life of up to 100 hours from 1 x AAA alkaline battery. Duration may vary depending on temperature and condition of use
· Product weight of 27 grams
It has been a field day for audio devices today, with Sennheiser also launching their range of headphones.