With high-res audio becoming ever popular, the new hi-res Plenue HD audio player lineup from Cowon aims to provide best in class audio output
After the worldwide launch, Cowon has finally launched its four high end audio players - Plenue S, Plenue D, Plenue M and Plenue 1 in India. With its Plenue series, Cowon aims to target the audiophile demographic and satisfy the growing demand for portable high-res music players. Let's have a quick look at what these tiny but claimed to be powerful high-resolution portable music player have to offer:
PLENUE 1: The Plenue 1 supports FLAC, WAV and file, and various formats such as DXD, DSD, along with a sampling rate of upto 24-bit/192kHz. Whatever file you have, the P1 should be able to play it. Cowon, claims that its Plenue 1 is able to provide specification of high 'SNR' (signal to noise ratio) of 120dB, 'THD+N' (Total Harmonic Distortion + Noise) of 0.0006% and 'Stereo Crosstalk' (interference between left and right channel) of -134dB. The Plenue 1 has a solid construction and is made of anodised aluminium with slightly rounded edges and has physical buttons for power, play/pause, skip and volume. It features a 3.7-inch AMOLED touchscreen and it is powered by a Burr-Brown's PCM1792A chip which is also found in a number of higher end stand-alone DAC designs. The Plenue 1 comes with 128GB of built-in memory as standard which is expandable to a maximum of 256GB via a microSD card slot. It also houses a headphone jack that doubles as an optical digital output. There's also the Cowon's latest JetEffect 7 DSP. Bundled along are various player skins and stereo level meters to add to the visual enjoyment along with Cowon's Gapless feature, Matrix Browser, Lyrics, and other such various functions. Priced at Rs1,00,000 the Plenue 1 is Cowon's flagship model in this series.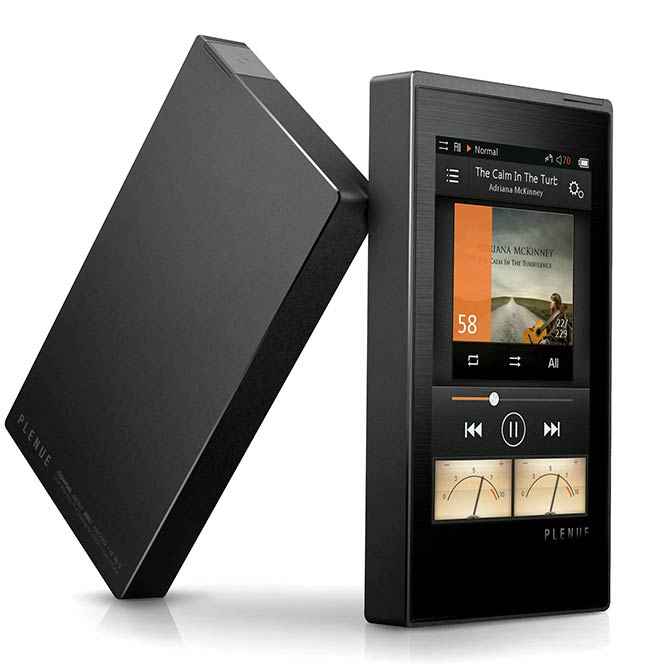 PLENUE M: Cowon's Plenue M is another Hi-Fi audio device that is capable of an output upto 24bit/192kHz. Similar to the Plenue 1, it is equipped with Burr-Brown's DAC PCM1795 and boasts its optimum performance of 120dB Signal to Noise Ratio (SNR), 0.0007% Total Harmonic Distortion plus Noise (THD+N), and -132dB Stereo Crosstalk. The Plenue M is equipped with the JetEffect 7 and aims to satisfy its consumers various musical preference and needs through delicate sound control features. The device supports various audio formats, including FLAC, AIFF, as well as APE, WAV, MP3, WV, TTA, etc. Along with the support to DXD (352.8/384kHz) and DSD128 (5.64MHz), it also supports CUE Sheet and SACD ISO (2Ch) playback. Moreover, the device also has an optical output and is equipped with a USB DAC feature to connect it to a PC.
The device comes in titanium silver colour with a metal unibody which is electrically grounded to eliminate noise and deliver high quality audio, giving it a classy and sophisticated appearance. You also have a 3.7-inch AMOLED touch screen along with play, volume and search buttons on the side of the device to allow audio control without having to take it out of your pocket. The Plenue M comes with a 64GB memory as well as a microSD slot for memory expansion of up to 192GB along with its 3000mAh battery for long music playback sessions. Placed in the mid-ranged sub-section, the Plenue M costs Rs.60,000.
PLENUE D: Cowon's Plenue D claims to offer 100-hours of .mp3 playback along with being portable and able to output high resolution sound using its built-in high quality 24bit/192kHz Stereo DAC. It also features a robust-looking stylish construction with a gold or silver finishing on a black body, a 2.8-inch touchscreen display and is equipped with Cowon's JetEffect 5 built-in audio technology which offers 48 presets in order to recreate accurate sound quality. Physical control buttons are positioned on the side of the speakers for easy single-hand control, even if the speaker is placed in your pocket. These speakers come with 32GB in-built storage along with a microSD card slot for storage expansion and supports lossless audio formats like FLAC, AIFF, ALAC, as well as APE, WAV, MP3, etc. It also comes with the Gapless feature that provides smooth transition while switching between tracks. This one's the most budget friendly and will set you back by Rs.27,000.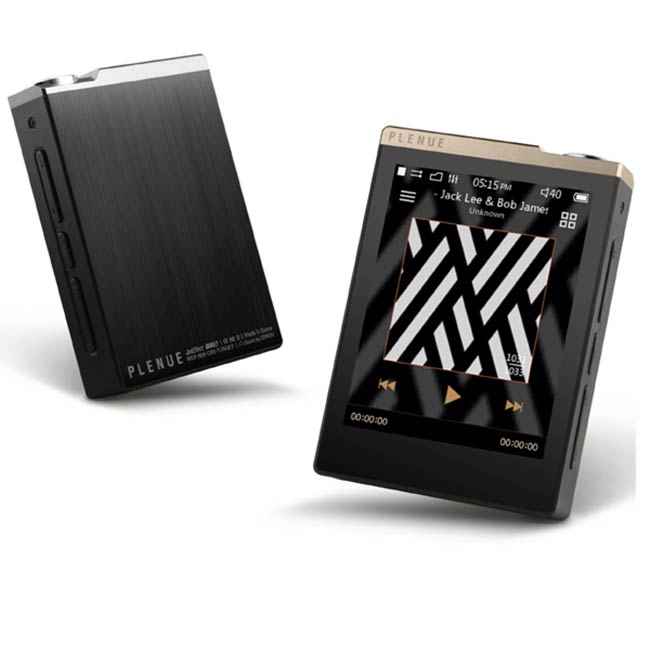 PLENUE S: The Plenue S is Cowon's HD sound player that is equipped with high quality PCM1792A DAC (designed and developed by Burr-Brown for Hi-Fi audio systems) and high precision Dual TCXO Clock HD sound quality production capabilities. The 3Vrms high performance amp design and balanced output provides clearer and powerful sound. The non-converting native DSD 256 support provides genuine sound playback features along with Cowon's JetEffect 7 sound enhancement module.
Available in titanium silver color and in a full metal unibody design, it also features a 3.7-inch AMOLED touchscreen display along with physical control buttons on the side of the device, as well as touchscreen buttons on the bottom of the display. There's a microSD card slot along with an external device expansion terminal located on the bottom of the device, which can be connected to a cradle designed exclusively for 'Plenue S', which is to be introduced in the market soon by Cowon. The XML line out found on the rear of the cradle allows the device to be used as a mountable DAC to connect to external amps as well. The device also comes with features like Gapless music, multiple player skin designs, matrix browser, high definition Album Art View, and Stereo level meter.