Sony showed off its 55-inch Crystal LED prototype at CES, the tradeshow where LG and Samsung unveiled their production ready 55-inch OLED and Super OLED televisions, respectively. For now, even tentative details about availability are scarce.
The Japanese giant did talk about the tech behind its Crystal LED television though, calling it the "industry's first 55-inch Full HD self-emitting display using LEDs as the light source." The company will supposedly continue its work developing OLED displays, but will also explore the advantages of the Crystal LED display technology, and bring such TVs to the market.
According to the press release:
"The Crystal LED display uses Sony's unique methods to mount ultrafine LEDs in each of the Red-Green-Blue (RGB) colours, equivalent to the number of pixels (approximately six-million LEDs for Full HD). The RGB LED light source is mounted directly on the front of the display, dramatically improving the light use efficiency. This results in images with strikingly higher contrast (in both light and dark environments), wider color gamut, superb video image response time, and wider viewing angles when compared to existing LCD and plasma displays, with low power consumption. Furthermore, due to the display's structure, the Crystal LED Display is also ideal for large screens."
Comparing the 55-inch Crystal LED prototype to the company's current and conventional LCD displays, the prototype boasts of approximately 3.5 times the contrast in a light environment, a colour gamut that is 1.4 times as wide, and video image response time that is 10 times faster.
Brightness of the Crystal LED prototype is rated at 400 nits, with a viewing angle of approximately 180 degrees. Sony claims the new technology has all these advantages, as well as more efficient power consumption – with panel module rated at under 70W.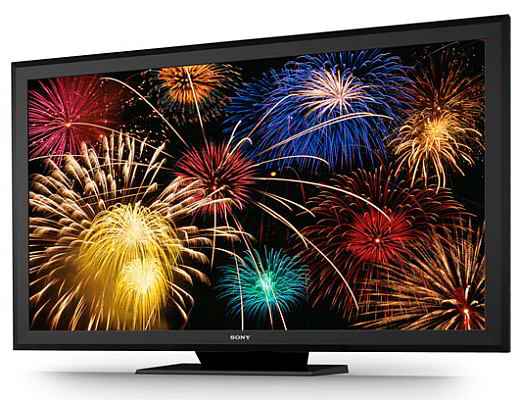 Source: Engadget