Bose has also announced the Bose Earbuds 500 and Noise Cancelling Earbuds 700. The former will be announced this year, while the latter will be launched next year.
Bose has announced its new flagship Noise Cancelling Headphone 700. The new headphone is touted to deliver better sound quality with the company's proprietary active equalization, which is said to refrain from boosting lows, mids and highs as this can contribute to listening fatigue over time. The device should also be able to pick up conversations easily with the help of four microphones, two of which are said to isolate a user's speech while the other two work on detecting and reducing ambient noise. In addition to the new NC Headphone 700, Bose has also laid out its roadmap that consists of the Bose Earbuds 500 which launches later this year, and the Noise Cancelling Earbuds 700 which will be revealed next year.
The Bose Noise Cancelling Headphone 700 is priced at $399 (Rs 27,824 approx) and will go on sale from June 30 in the US. The company has not announced the pricing of the Bose Earbuds 500 and the Noise Cancelling Earbuds 700. The Bose Noise Cancelling Headphone 700 comes with Google Assistant and Amazon Alexa integration, and features support for Siri as well. A software update is also available for the device that enables wake word access to invoke Alexa so that one can use voice command to call up the digital assistant.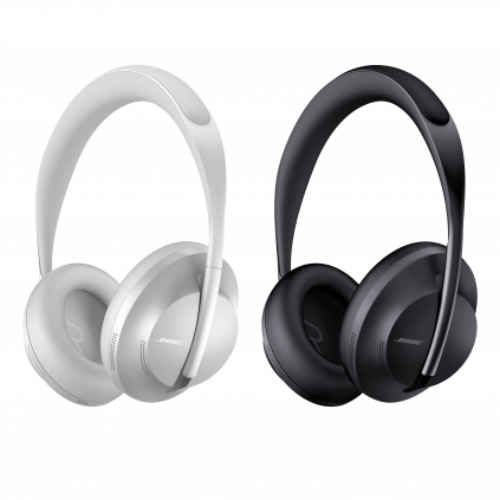 The headphone is said to improve on noise cancellation with better circuitry and a new digital signal processing system, which is said to remove the familiar hissing noise when ANC is on. The device will also offer 11 different intensity levels of noise cancellation to choose from. There's also a 'full-transparency experience' that will be available under Conversation Mode and is touted to let ambient sounds pass-through the device's earcups completely.
The new Bose flagship headphone features a new design that somewhat resembles the Sony WH-1000XM3. It uses stainless-steel in its construction and is said to feature fewer "visible screws, seams, and joints than the industry standard." Bose has finally added touch-based controls this time that will enable users to play/pause music, control volume, skip tracks and more. There are three physical buttons as well, one for powering the device on and off, another to call up a set digital assistant and one for accessing noise cancellation levels. Bose claims that the headphones will deliver 20 hours of battery life.