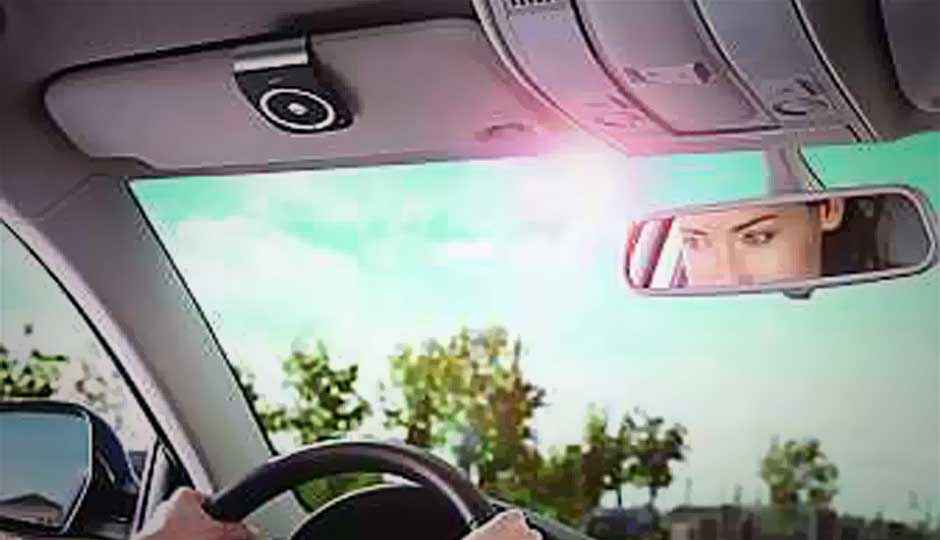 Jabra has released a new Bluetooth in-car speakerphone called Jabra Tour, which is compatible with Siri. With a touch of a button on the Jabra TOUR, users can activate the Siri app on their iPhones to get driving directions or create quick calendar entries without having to take their eyes off the road. The device is priced at Rs. 6,499.
"A Voice Command button provides direct access to phone functions and activates the Siri feature on iPhones, letting drivers make and take calls with simple voice commands. Stream audio directions directly from a GPS app in your smartphone while Caller ID announces incoming calls and delivers battery life status updates. Intuitive, large volume button and a dedicated mute button ensure drivers keep their attention on the road," the company says in a release.
The Tour also allows users to take incoming call, stream GPS instructions and listen driving instructions. The Jabra Tour comes with smart motion sensor system that automatically turns on and off when users enter or leave their cars.
"As users continue to move towards mobility, the new Jabra TOUR focuses on providing the mobile workers a complete handsfree experience by combining intuitive design and latest Bluetooth technologies, allowing them to focus on the road and stay connected in a safe and professional way," says Ann Goh, Jabra Head of Sales, South Asia, Consumer Solutions Division.
Take a look at the Jabra Tour features:
3-watt speaker for excellent sound
HD Voice Microphone – optimized for superior sound and speech quality
A2DP Wireless Streaming – for playback of music, podcasts and directions from GPS applications
Advanced Multiuse Technology – allows users to connect up to two devices simultaneously
Up to 20 hours talk time and up to 45 days of standby time
2 Chargers – a Micro-USB cable for charging via a PC and a universal car charger that fits into the car lighter
Bluetooth 3.0 Technology – including EDR, eSCO, A2DP and PBAP
Weighs 135 grams
Dimensions – 102.3 mm x 82.7 mm x 32.6 mm