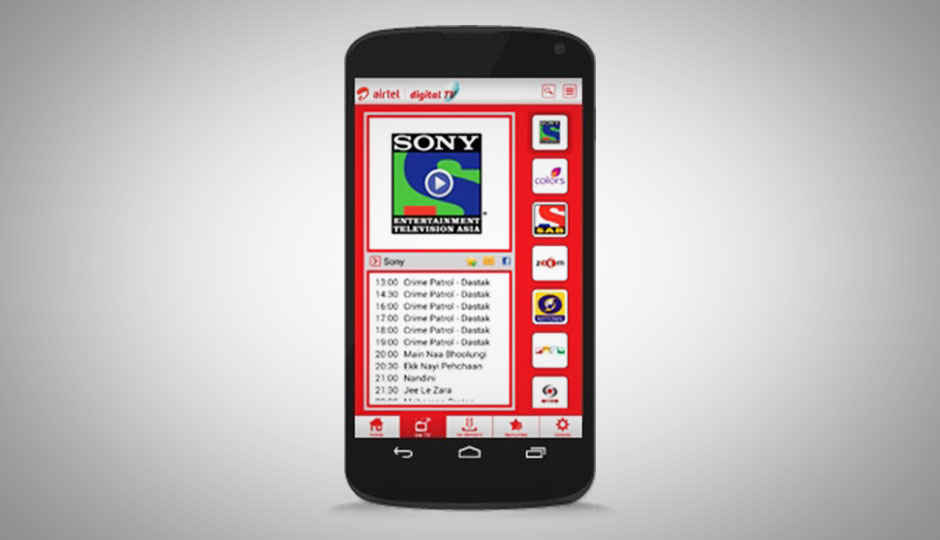 HIGHLIGHTS
Airtel Digital TV subscribers can now stay updated with election coverage and poll results on May 15 and May 16 as the company offers free TV viewing via Pocket TV app. [Updated]
Update: Tata Sky has also introduced a similar offer for the Election results week. Tata Sky is offering a bouquet of 13 English news channels, 18 Hindi News channels and 38 regional news channels free this week. The offer also includes news channels available on Tata Sky's Everywhere TV service.
Original story:
Bharti Airtel has come up with an interesting offer for those who want to stay updated with the election coverage and poll results on May 16. The operator is offering its DTH subscribers TV viewing free for its customers on its mobile application – Pocket TV on May 15 and May 16.
"With this, customers across the country can now download the mobile application and enjoy two days of free viewing of all news channels (Hindi, English and vernacular) on the application and catch all the latest news updates on the poll results anywhere, anytime," says the company in a release.
The offer will be available to customers on May 15 and 16, post which customers will need to activate the service by sending the SMS <ADD TV> to 54325 from their registered mobile number. For more details, visit http://www.airtel.in/pocketTV
Airtel's Pocket TV is available on the Android and iOS platforms. Like Dish TV's DishOnline and Tata Sky's Everywhere TV, the service provides Live TV streaming on smartphones and tablets. Check out our detailed Airtel Pocket TV app Review