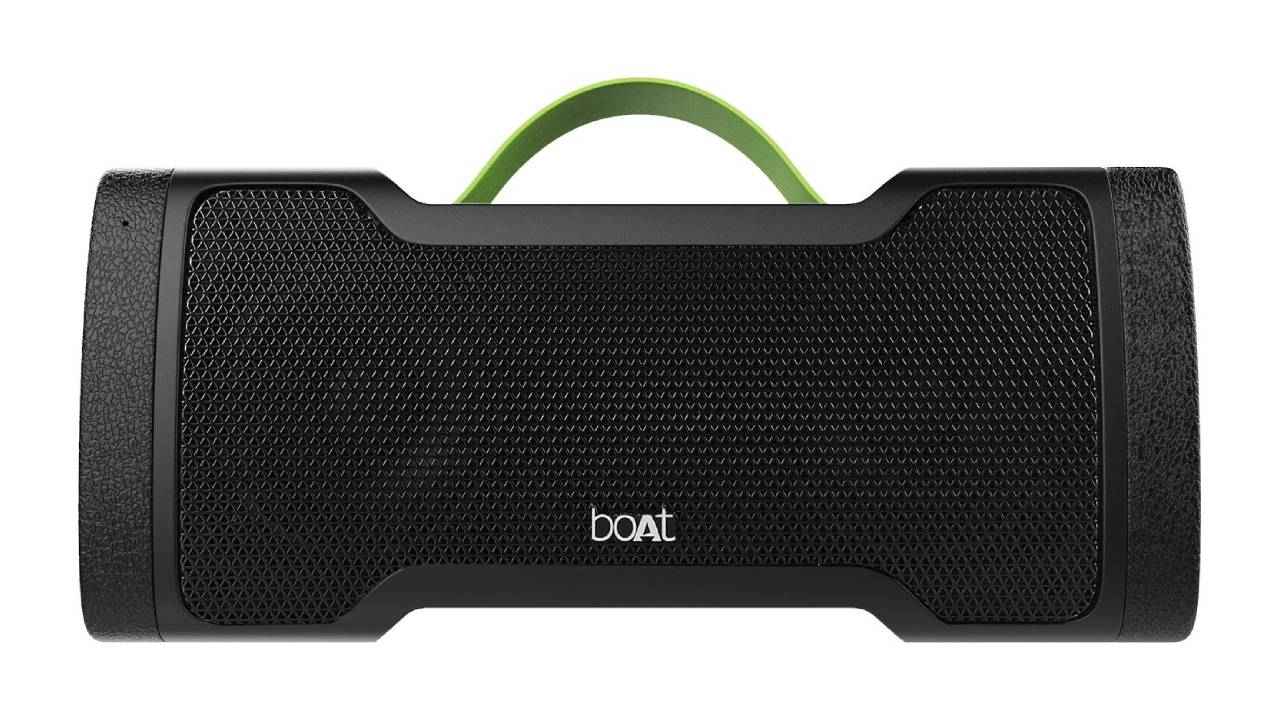 When hosting an outdoor party, you need a speaker that's capable of producing large, booming sound. YOu also need a speaker that can withstand outdoor conditions – it should be waterproof and dustproof so that you don't have to keep an eye on the speaker while trying to party. Here are some of the best speakers for outdoor parties that you can get on Amazon.
Ultimate Ears Wonderboom
The Ultimate Ears Wonderboom delivers 86 decibels of 360-degree sound, so it's loud enough to liven up any party. It has been IPX7 rated to withstand depths of 1-meter for up to 30 minutes. This means you can enjoy it in the rain or even have parties by the shallow pool. It is equipped with Bluetooth, and the brand claims you can establish a connection 100 ft (30m) away, letting you seamlessly control your music from across the room. The brand claims you can expect 10 hours of battery on a single charge.
JBL Flip 3
The JBL Flip 3 is powered by a rechargeable 3000mAh Li-ion battery, which delivers up to 10 hours of playtime, according to the brand. This means you only have to switch the speaker on, and the party goes on all night with no interruption. The exterior is IPX7 rated, featuring a waterproof design with a durable fabric. As a result, you can take it to an outdoor party without worrying about drinks spilling on it. The brand claims that this speaker produces deep bass as its equipped with JBL's Signature Sound.
boAt Stone 1000
The boAt Stone 1000 portable wireless speaker is equipped with Bluetooth and AUX compatibility. The powerful drivers of this speaker offer 14W stereo sound. Its rugged and robust design is IPX5 rated, which ensures resistance against shocks, dust, water, or splash scares. You can carry this speaker wherever you go beyond the closed doors with its carry strap, and since it is lightweight, it becomes effortless to move it around. It also has a powerful 3000mAh battery that offers a playback bliss of up to eight hours, according to the brand.
boAt Stone 260
The boAt Stone 260 Portable Bluetooth speaker can be wirelessly connected to Bluetooth devices such as smartphones, tablets and computers to play the music collection stored on them. It sports a trendy look and is IPX5 waterproof certified. The body is constructed of durable silicon with a rubber matte finish that makes it shockproof. This offers outdoor protection against dust and water. The brand claims it has a powerful battery allowing the system to deliver powerful and consistent sound without any irregularities or breakages for up to 4-5 hours. This should make it the perfect companion for you in the park, or whilst camping or on the beach, wherever you can play music out loud.
Ultimate Ears Boom 3
The Ultimate Ears BOOM 3 offers immersive 360 ° sound with deep bass. It's waterproof, dustproof, and drop-proof, which means you can bring it to a pool party. Additionally, the speaker features the all-new Magic Button, so you can play, pause and skip songs from the playlist directly through the Bluetooth speaker. It is wrapped in a stunning, high-performance fabric that shimmers. The brand claims that they utilise a battery technology similar to modern electric cars, and the brand claims that this means that it will stay powered and pump tunes throughout your day, operating up to 15 hours.