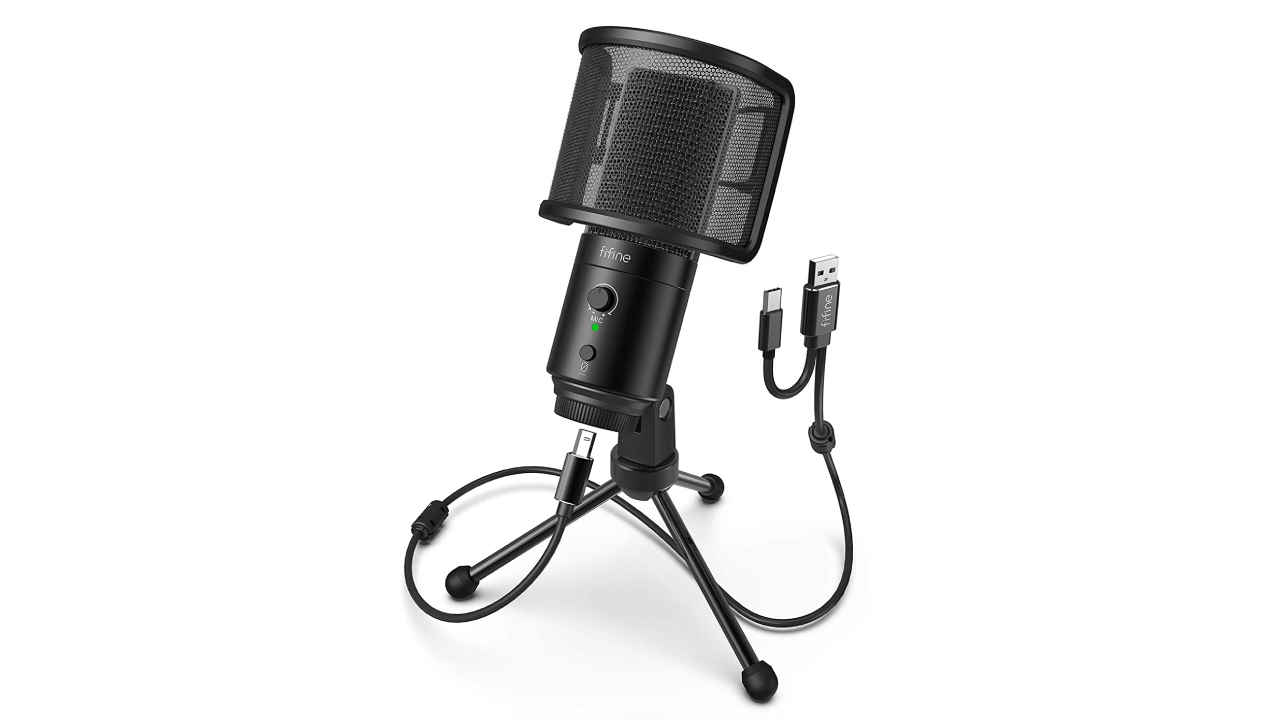 These days, almost everyone has to attend video conferences. In such gatherings, you need a good microphone so that your peers can hear you clearly and understand you better. There is a range of good microphones to choose from for this very reason, but it can be a bit daunting choosing one for yourself. These microphones should be plug and play, easy to use, have a range of features and overall, offer you a seamless experience when it comes to transmitting sound. So, here are some of the best plug and play USB microphones for video conferences that will make video conferencing a whole lot easier.
Blue Snowball iCE USB Mic for Recording and Streaming
Here's a mic that's great for podcasts, youtube videos and attending video conferences. It has a Custom Condenser Capsule that delivers crystal-clear audio quality much better than your built-in computer microphone. The Cardioid Pickup Pattern captures your voice with clear, focused sound for streaming, podcasting and Skype calls. It also has a Stylish Retro Design so that you can record or stream in style with a classic look that feels great on your desktop. The adjustable Desktop Stand allows you to position the microphone in relation to the sound source, improving sound quality. This is quite a nifty addition to the mic. Start recording quickly and easily with driver-free operation on Mac and PC.
AKG Lyra Ultra-HD, Four Capsule, Multi-Capture Mode, USB-C Condenser Microphone
AKG Lyra is perfect for video conferences, speech capture and more as it is compatible with Ultra HD audio quality. Featuring cutting-edge AKG Internal Element Overload Prevention, an internal shock mount and a built-in sound diffuser, Lyra automatically reduces noise and improves signal levels for optimal performance. The four-capsule AKG Adaptive Array offers versatile capture modes that eliminate guesswork, so you can quickly get a professional sound. It Isolates your target source from distracting background noise by rejecting unwanted sounds at the microphone back and sides. Captures audio in true stereo- this setting provides discrete left and right audio; it provides great sound separation for side-by-side interviews or panel discussions.
FIFINE K683A USB Desktop PC Microphone with Pop Filter
This is a great mic for speech capture. The cardioid condenser mic offers crystal-clear audio with minimum background noise. The wide frequency response and large diaphragm precisely reproduce every detail of your voice. With the mic, you can get great sound whether you're recording vocals, music or speech for your next podcast episode. The microphone comes with easy and simple to use controls. The gain knob enables quick adjustment if there is any sensitivity, lack of sound or distortion during live broadcasting. If you want to take a break in the middle of a podcast, use the instant mute button. This audio recording mic comes with a compatible pop filter. It helps to reduce the pops and will keep your audiences from being distracted by the harsher sound.
Blue Yeti USB Mic for Recording and Streaming
The Blue Yeti is one of the best mics in the market, thanks to several features like good noise to sound ratio, good impedance value and zero-latency sound output, and more. You can select from a wide range of sound pickup patterns like cardioid, bidirectional and even stereo. This helps you in recording good quality sounds under all conditions, be it outdoor while podcasting, and during studio recording for voiceovers or singing, or even field recordings. It packs a power output of 130mW and has a frequency range of 15Hz to 22kHz. It comes with one USB port and one 3.5mm jack to connect your devices to it.