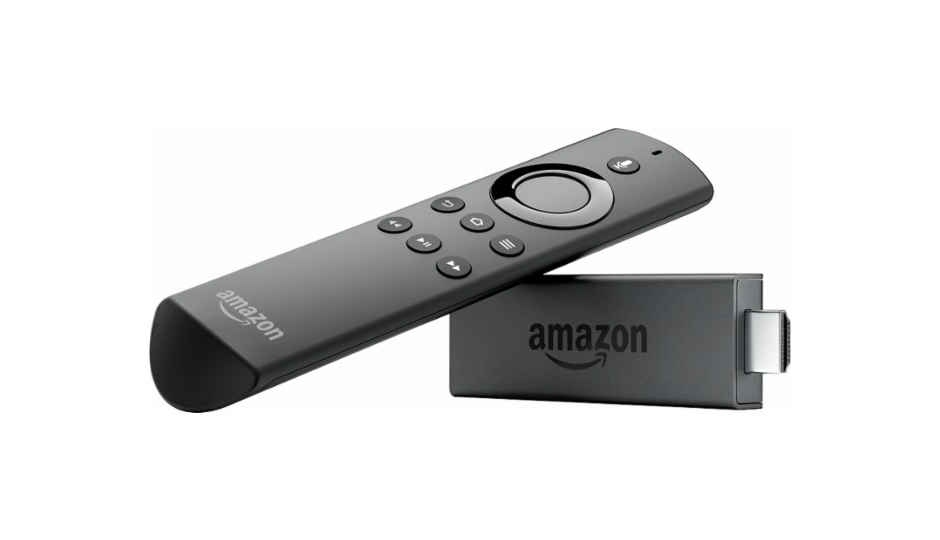 HIGHLIGHTS
Latest report suggest that the Amazon Prime members will be able to buy the Fire TV Stick for Rs. 1,999 and Rs. 3,999 for non-Prime subscribers
Amazon is reportedly working to launch its Fire TV stick in India. The device is likely to be priced at around Rs. 1,999 for Prime subscribers and Rs. 3,999 for non-Prime subscribers. The report suggests that Amazon will have retail partners, such as Chroma and Reliance Digital, while the stick will obviously be sold on the Amazon India website as well.
According to the report posted by TechPP, Amazon was supposed to launch the Fire TV stick in December last year, when it introduced its Prime Video service in India. The report suggests that the Fire TV Box will follow suit. Amazon's devices will face competition from devices like the Google Chromecast 2 and newly announced Airtel Internet TV respectively. Although, it is likely that Amazon will be leveraging its large Prime Video content base that currently has shows like The Grand Tour, Transparent, The Man in the High Castle and more.
The Prime Video library has been further tailored to suit the Indian audience with video content in all major Indian languages, including Hindi, Tamil, Telugu, Marathi and Bengali. Amazon also offers various other popular shows such as The Vampire Diaries, Supernatural, Mr. Robot and more.
As for the hardware, the Amazon Fire Stick supports Alexa-backed voice commands and a bundled remote. The interface can also be controlled using a smartphone. However, it would be interesting to see whether Alexa is ready for India or not.