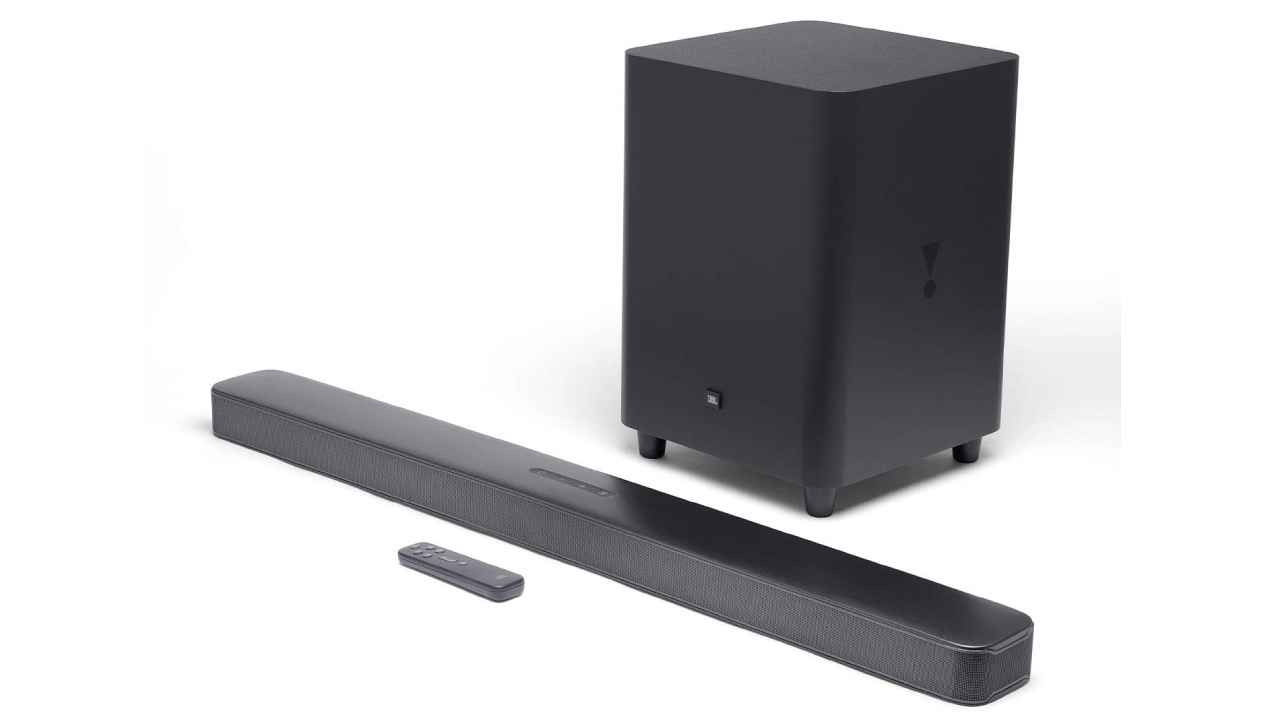 4K is a specification usually associated with the visual medium. So, what should you make of it when you see it attached to a soundbar? A 4K soundbar has both HDMI in and HDMI out, which lets you route any video feed, including 4K, through the soundbar to the television. Of course, this does not impact the visual quality you get, but it does reduce clutter around your home entertainment setup. This lets you enjoy your favourite movies, shows and console games without having to deal with a mess of wires. Here are some soundbars available on Amazon with 4K passthrough which also feature a good combination of specifications and features.
Philips Audio Performance TAPB603
The 320W of power-packed by the Philips soundbar setup makes every sound come alive for your entertainment. It uses three channels to simulate height and depth, creating a surround sound experience that makes every show and movie feel more immersive. The Dolby Atmos support enhances this further with compatible content. Its central speaker focuses on dialogue clarity, ensuring that every word is heard crisp and clear. With USB and Bluetooth connectivity supported, you can fire up your favourite playlists from your phone or USB drive whenever you want. The 120W wireless subwoofer creates deep and powerful bass.
Yamaha YAS-209 Sound Bar
With Alexa voice control built-in, the Yamaha YAS-209 soundbar doubles up as a smart speaker for all your voice commands. Featuring DTS Virtual:X technology, the soundbar delivers a high level of immersion for your favourite movies and shows. The wireless subwoofer gives you the freedom to place it anywhere in the room, letting you fine-tune your audio experience as you desire. Its Clear Voice feature enhances the clarity of dialogue so that you can listen to each voice. Bluetooth connectivity helps the Yamaha Sound Bar also work as your music box whenever you want. Its app-based controls make it easy to set up the Alexa feature and play files stored on your phone.
Sony HT-Z9F
The Sony HT-Z9F soundbar features a Vertical Surround Engine to support formats like Dolby Atmos and DTS:X for a truly cinematic experience. Additionally, the model comes with a wide range of modes to support your entertainment needs, such as Music Mode, Game Studio mode, News mode and Sports mode. With 4K HDR 18 Gbps pass through, the Sony HT-Z9F lets you enjoy the latest home cinema formats without compromise. In addition to Bluetooth and USB connectivity, the model also supports Wi-Fi connectivity for easy playback over your home network. You can use the Sony Music Centre app to group this soundbar with other supported speakers.
JBL Bar 5.1
The JBL Bar 5.1 features a unique detachable design. It lets you separate two wireless speakers at each end of the soundbar to function as battery-powered surround speakers. With the inclusion of a wireless subwoofer, the JBL Bar 5.1 gives you the convenience to switch between a soundbar and a true home theatre setup. The 10-inch subwoofer pushes exciting levels of bass for your favourite tunes. With a combined power of 510W, the model can deliver high-quality audio performance for music and movies. The JBL SoundShift feature lets you seamlessly switch between your TV and your phone as an audio source.