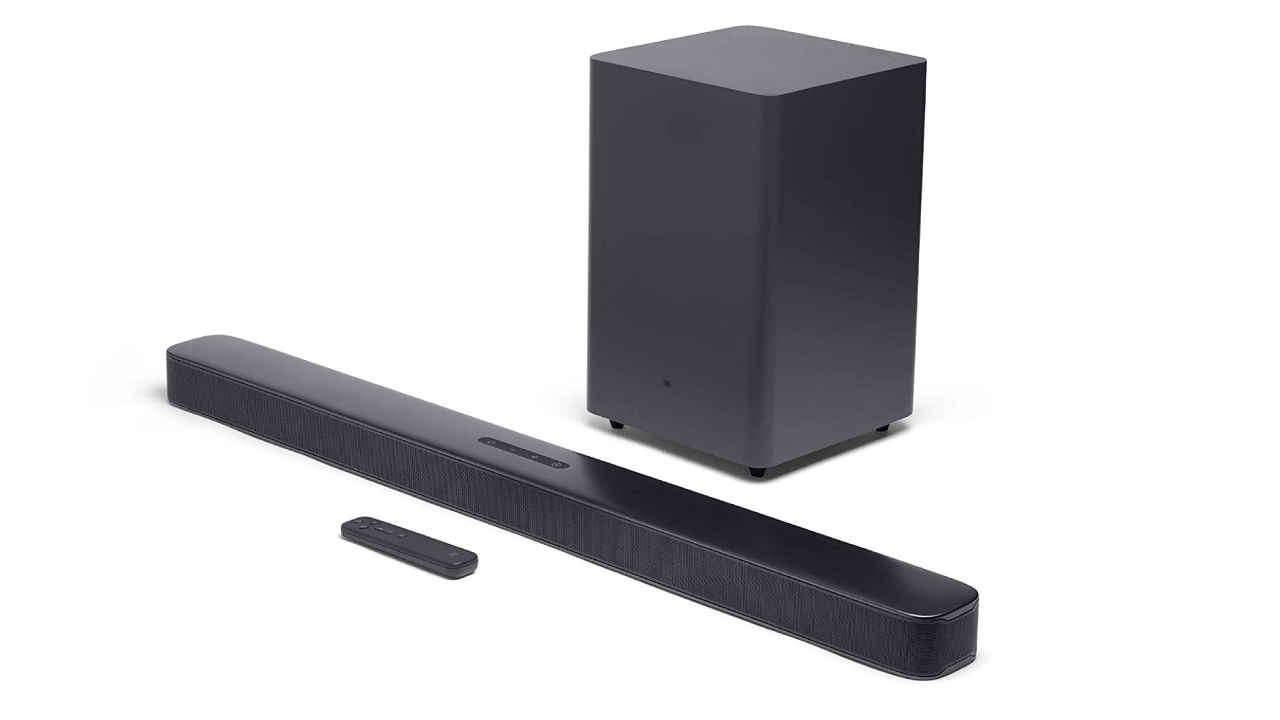 These days, since we spend a lot of our time indoors, we should make the most of it. If you're a movie buff, someone who occasionally binge watches shows or even a gamer, then you know you need a great sound system that can completely immerse you in the content. An impressive sound system can dynamically tailor your experience so that you are in the world that you're watching. Check out some of these soundbars, which don't cost a whole lot and give you great surround sound, loud volumes, and complete immersion. These should also be able to fill up a large room since they come with more than 300W power.
Sony HT-G700 3.1ch Dolby Atmos/DTS:X Soundbar
This soundbar, which comes in a 3.1 channel configuration, comes equipped with Dolby Atmos, which lets you feel the thrill of movies. It brandishes Dolby Atmos/DTS: X and Vertical Surround sound Engine, which makes it score high for sound clarity and especially directional sound. The wave-front technology delivers more natural, three-dimensional sound fields to a wider area, such as large rooms all from a single soundbar and subwoofer. This makes it great for watch parties and large areas. It has an AE audio upscaler as well, which enhances sound quality and gives you more detail.
JBL Bar 2.1 by Harman Deep Bass Soundbar with Wireless Subwoofer
Here is a soundbar that comes in a 2.1 channel configuration with a powerful subwoofer for a thumpy bass effect. It supports Dolby Digital surround sound, as well as JBL surround sound, making it ideal for movies, music and games. It has various modes, each of which fills rooms with sound and bass. Overall, the bass is key here, which is handled by a 6.5-inch subwoofer and is dynamic, crisp and deep. Apart from this, it also has a sleek design and will be a neat addition to your entertainment zone.
Sony HT-RT3 Real 5.1ch Dolby Audio Soundbar Home Theatre System
Here's a complete home theatre system so that no sound gets past you, and you can even fill large halls with the audio. It comes with 4 components – a soundbar, a subwoofer, and two speakers. These can be set up in a 5.1 channel configuration and support Dolby Audio, which enables enhanced sound quality with detail and immersion. The sound is deep and with each audio cue loud and clear. It comes with Bluetooth connectivity, making it great for parties and times when you want to connect your phone to it for music. Overall, it is a great home theatre system that will put you right at the heart of the content you're watching.
LG SJ3 2.1Ch 300W Sound Bar with Wireless Subwoofer
Here is a budget-friendly alternative to expensive soundbars and home theatre systems. Even at a low cost, it manages to give you impressive sound, along with surround sound and wireless functionality. Since it has an external subwoofer, it is able to manage bass quite well, giving it great value for money. It is perfect for storing below your TV and using it as the primary sound output device. It is equipped with adaptive sound control, which lets you pick and choose a mode best suited to your liking and to the content you're viewing. When connected via Bluetooth, it intelligently wakes up when you start streaming music.