Google has updated YouTube yet again and even though a minor update, it adds a couple of new functionalities to it. Going by the Changelog of the app on the Play Store, there's a 'new' Activity tab, where one can easily view their notifications in one place and the second addition is a UI feature that enables a user to swipe up for removing a video from their playlist instead of tapping on the three-dot option menu. In case you are wondering why the options are already available on the YouTube app on your device, it's probably because they are being enabled from the server-side.
We checked and found that the two new functionalities are also available on older versions of the YouTube app on Android. After updating the app, the Activity tab is actually being displayed as Inbox, while on older versions it still shows as the Activity Tab. Google needs to sort this out as it's a bit confusing whether the company wants the Activity tab, going by the Changelog, or the Inbox tab which shows up after updating the app.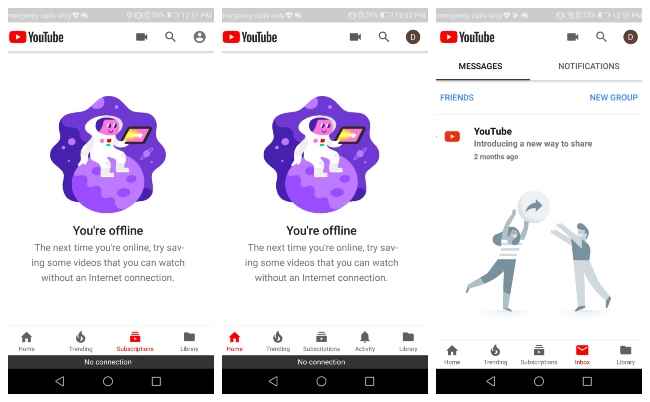 Google regularly updates its YouTube app for mobile devices. At the recent Google I/O 2018, the company announced a new Wellbeing Initiative and under it, YouTube has received a 'Take a Break' feature which enables users to set a reminder to stop watching videos after a certain stretch of time. The reminders can pop-up at 15, 30, 60, 90 or 180-minute intervals, pausing the ongoing video, and the user has the option of either closing the app or dismissing the reminder to continue watching. Do note that the setting is optional and is turned off by default. You can learn more about this digital Wellbeing feature here.