Want to modernise your banking loan application?
Build an application that analyses credit risk with #IBMCloud Pak for Data on #RedHat #OpenShift
Click here to know more
Advertisements
WhatsApp is frequently receiving new features and improvements, and the beta version of it, all the more frequently. In the past few weeks, we've heard of WhatsApp beta getting features like the option to play voice messages consecutively and a biometric lock for added privacy. Now, however, a recent report from WABetaInfo tells us that WhatsApp beta could soon let users "Ignore archived chats". Even though WhatsApp version 2.19.101 and higher already have it, the feature hasn't been enabled yet.
Originally named "Vacation Mode", the new "Ignore archived chats" feature is supposed to leave archived chats in the archived list even when new messages arrive. This should mean that a muted archived chat will stay quietly archived even when there's a stream of new messages pouring in. If this is, in fact, how the new feature works, then users who are part of high-activity groups won't see a previously archived chat in the main chats list every time it has a new message.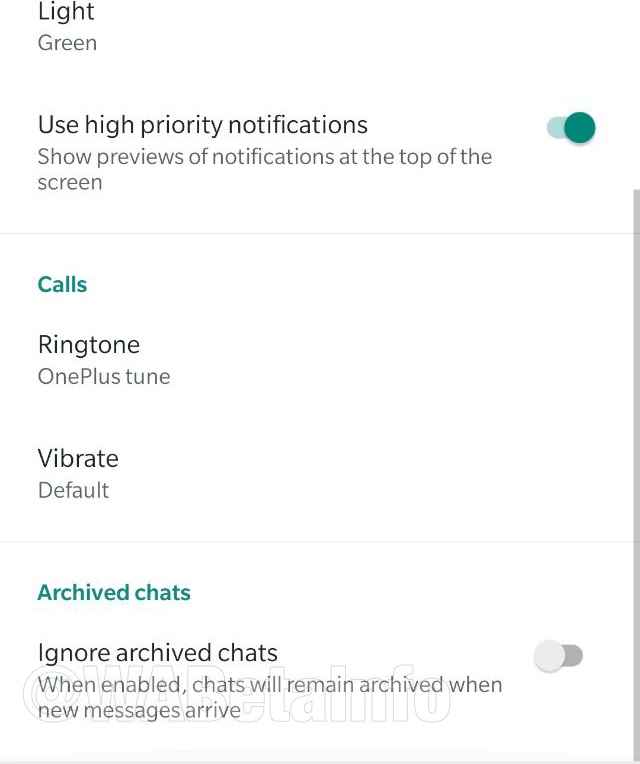 The new feature, though still unavailable (even on version 2.19.104), should appear in WhatsApp's settings under Notifications. It should even appear as a suggested feature when the archived chats section is opened for the first time after it's enabled. When finally released to the stable version of WhatsApp, the "Ignore archived chats" feature should come as a relief for many who like to keep some unimportant group chats archived and muted for long periods of time.
In related news, WABetaInfo recently shared images of an iPad version of WhatsApp, which is expected to roll out to Apple iPads sometime this year. There's no official word from WhatsApp devs just yet. According to the images, the main chats list gets its own column on the left hand side (much like Hangouts for tablets) as there's enough space when WhatsApp is opened in landscape mode. When made available, the iPad version of WhatsApp should include Touch ID compatibility for added privacy and security.
Inline image courtesy: WABetaInfo
Related Read: WhatsApp for iPad app spotted under development, new beta version for mobile enables sending 30 audio files at once