#IBMCodePatterns, a developer's best friend.
#IBMCodePatterns provide complete solutions to problems that developers face every day. They leverage multiple technologies, products, or services to solve issues across multiple industries.
Click here to know more
Advertisements
Uber is planning to launch an in-app panic (SoS) button for its users in India from February 11. The $41 Billion valued company has made the move after it was ordered by the Indian government to comply with safety rules for it to resume its operations in the country.
The Uber app will now come with a panic button that will alert the local police if there is an emergency. Another feature called Safety Net has been introduced which allows Uber riders to share trip data with as many as five friends or family members. Uber posted in its blog that the company has also tied up with third party background checker First Advantage to screen its drivers.
Apart from that Uber's U.S. safety experts have also trained an Indian Incident Response Team which will be available 24 x 7 for its riders and will also work with the local police in case of emergency.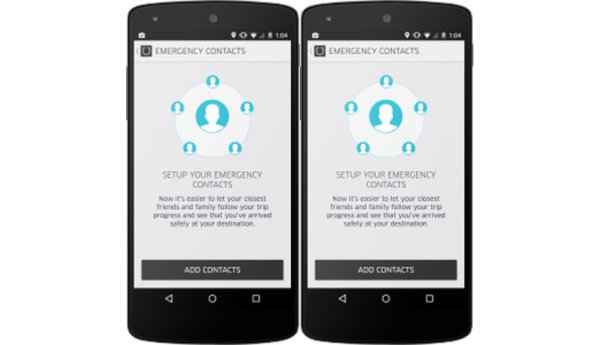 The ride sharing company had to make the move after the arrest of an Uber driver for allegedly raping a 27 year old woman passenger on her way back to home. The incident brought the company's operating procedures in India under investigation. The government found that Uber skipped a number of background police verifications of its drivers, as well as security measures like installing GPS enabled devices in its cabs. The company was banned from operating in the country following the public outrage after the incident. The company has now resumed its Indian operations after applying for a license under Delhi Government's freshly passed Radio Taxi Scheme.
An Uber official said, "We are going through a critical audit of our operations and are keen on establishing safety standards. We have a deep, long-term commitment to set the highest standards for safety in India. We have launched a nationwide driver screening programme with (background screening agency) First Advantage."
Recently, Ola Cabs had launched a similar security feature- an SOS button for its customers in its app, which when activated, sends out all ride details in real-time including GPS coordinates to a pre-set friend or family member of the user via SMS and e-mail.
Source: Uber