Want to modernise your banking loan application?
Build an application that analyses credit risk with #IBMCloud Pak for Data on #RedHat #OpenShift
Click here to know more
Advertisements
Twitter has launched a strict 'no porn' policy on its video sharing service, Vine. Users will no longer be allowed to post and share sexually explicit content on the six second video sharing service.
Vine users who have been identified as having sexually explicit content on the video sharing service have been sent an in-app notification to remove the content as soon as the policy went live. The users have been warned to bring their accounts into compliance or their accounts will be suspended.
Users will have to remove the content within one week to avoid account suspension. Users who have been wrongly sent such notifications can appeal through Twitter's Vine support form.
"As we've watched the community and your creativity grow and evolve, we've found that there's a very small percentage of videos that are not a good fit for our community. So we're making an update to our Rules and Terms of Service to prohibit explicit sexual content," the company said in a blog post.
Twitter said that users posting pornographic Vines will be suspended. "If you see a video that violates our updated policy, you can report it by tapping the button with three dots below the post and selecting Report This Post," the company said.
Twitter follows Facebook which already has a strong policy against nude content. The social networking giant and its subsidiary Instagram has also recently announced that they will delete posts that offer selling illegal guns or without background checks. The company made the move under pressure from gun control activists like Moms Demand Action and Mayors Against Illegal Guns. According to a Facebook spokesperson the measure will be put into effect over the next few weeks.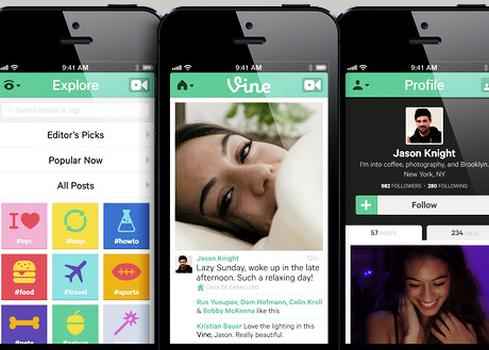 Source: TOI