Want to modernise your banking loan application?
Build an application that analyses credit risk with #IBMCloud Pak for Data on #RedHat #OpenShift
Click here to know more
Advertisements
Highlights:
Spotify officially launched in India.
It offers free and premium subscription plans to users.
Here's how the two tiers compare.

Spotify has finally officially launched its services in India and it comes in both, free and premium, plans. The service can now be used in the country as a web app, desktop app, on iOS and Android devices without needing a VPN. The company has also priced it competitively as it starts at almost the same price as Apple Music, at Rs 119 per month, for users who have never opted for Spotify Premium previously, but what extra do you get when going for the premium account subscription over the free one? Which one would suit you better? These are some of the questions one will find answers to in this article, along with some more information on the newly launched online music streaming service.
Spotify Free VS Spotify Premium
Same as many other music streaming services in India, Spotify also enables users to create a free account to stream music from. There is no charge levied on free account holders, however, one will encounter ads between songs. Ads are a basic way for any music streaming service to generate revenue and free Spotify users in other countries also encounter ads every four or five songs when listening to music. Additionally, they can only skip six songs in the span of an hour and Spotify employs shuffle play that disables users to select what they want to listen to and if one wants to listen to a particular track, they can add it to the queue and hope it comes on.
Fortunately, Spotify has not implemented track skip limit or Shuffle Play in India, which means users here can skip and play the songs, all they want. However, upgrading to a premium Spotify account means there won't be any annoying ads between songs. Additionally, there are some perks only a premium user gets to enjoy like the ability to download and listen to music offline and bumping up the audio playback quality to 320kbps. These features will help users to save up on data since the internet connectivity in India is still patchy in many areas.
So, does it make sense to upgrade to Spotify premium? Well, it depends. If you are someone who can't bear ad interruptions while listening to music, or want to save data by downloading songs when streaming offline, then it makes complete sense to go for the Premium subscription. Additionally, keep in mind that Spotify is well known for using algorithms to curate playlists for users based on their mood. This is the key highlight of Spotify and we ourselves are impressed by how quickly the app learns from a user's listening habits and plays favourable tracks accordingly.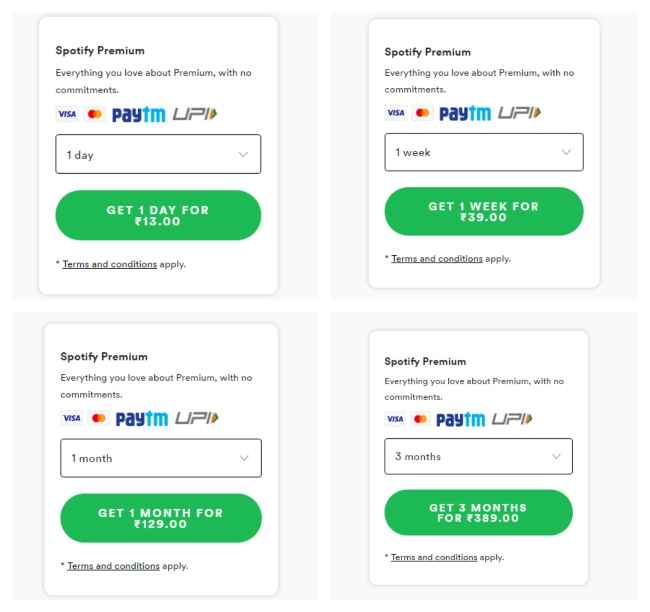 Spotify is offering a 30-day free Premium tier trial so that one can try it before shelling out Rs 119 per month for the service. Interestingly, the app's premium service can also be availed for one day or a week, along with the regular one month, six months and one-year prepaid plans. For students, Spotify premium is available with a great discount as it starts at Rs 59 per month, just Rs 1 shy of what Apple Music offers for students.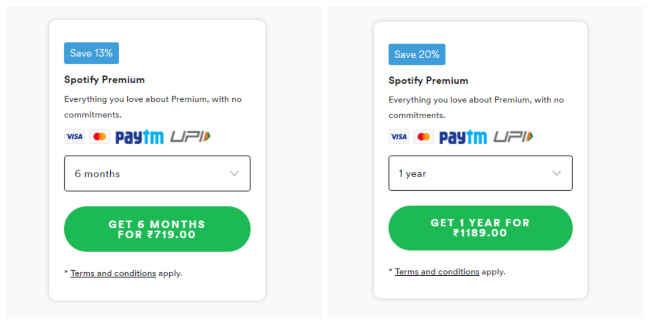 Related Reads:
Spotify officially launched in India, Premium plans start at Rs 119 per month