Music streaming service has announced Saavn Social feature, that adds a range of social and sharing features to the app. The update is available to Android, iOS as well web users.
Saavn Social adds a set of in-app social features including the ability to chat, tag, follow and share on Saavn. The new update allows users to follow their friends profiles, playlists and activity. Users will also be able to follow general playlists, artists, celebrities for updates and get notifications when any item they are following is updated.
The app also gets the ability to tag friends in songs and playlists. Anyone tagged in a song or playlist can comment on the content and engage in Music Chats for real-time digital conversations around music.
The new update will make Saavn similar to other popular music streaming services like Spotify and Rdio. The company which has over 13 million users in India aims to increase user engagement with Saavn Social, by giving them the ability to share songs on social media sites like Facebook, as well as through email and text messages.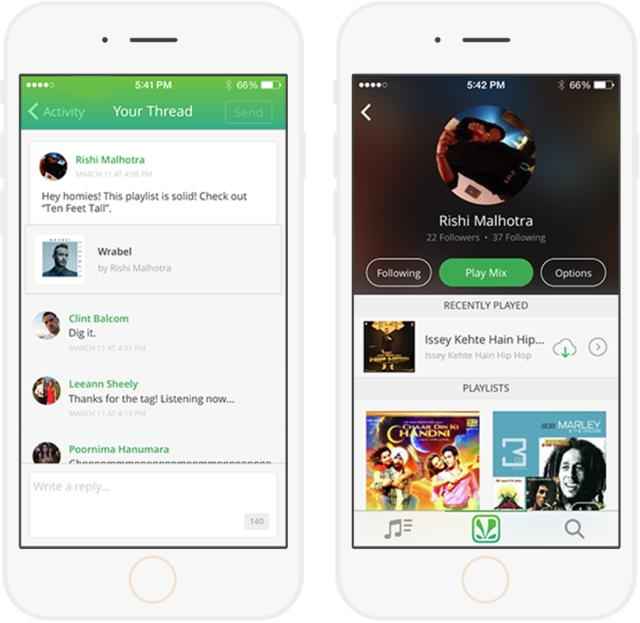 Rishi Malhotra, Co-Founder and CEO of Saavn, said, "Social music is part of our DNA. Music is a snapshot of our memories, our friends, and our shared experiences, but there has yet to be a cool way to truly express yourself with digital music. Saavn Social has been years in the making, and the experience changes the way we listen to music with the most important people in our lives. You can tag your friends in music in the same way you would tag them in a photo, making it a shared experience that is simply a delight to use. We believe music is the best photograph of our lives and we have brought this to life with Saavn Social."