#IBMCodePatterns, a developer's best friend.
#IBMCodePatterns provide complete solutions to problems that developers face every day. They leverage multiple technologies, products, or services to solve issues across multiple industries.
Click here to know more
Advertisements
BookMyShow today officially launched its new and revamped mobile website. The site has been moved to a progressive web app that aims to offer all the functionalities of the BookMyShow app within the web browser itself. The Progressive Web App is compatible with Chrome, Firefox and many other web browsers.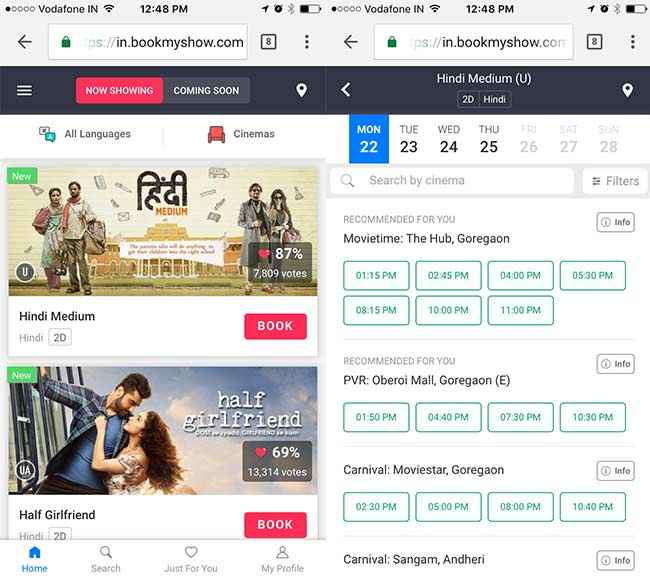 Although the term 'Progressive Web App' was termed quite recently in 2015, the technology behind it has been in development since the rise of responsive web design. Although responsive web design improved website experience on mobile phones, it wasn't a mobile-first approach. PWAs, on the other hand, are directly targeted at mobile users - especially those with space and network constraints. To understand how it truly works, take the BookMyShow PWA for example. All you need to do is go to the normal URL (bookmyshow.com in this case) and you will find an experience quite similar to the actual Android app. Another issue that web apps solve is multiple pages and the load time and data involved. Progressive web apps only need to refresh the data within the fixed assets and not the assets themselves each time the app is accessed. Check out the Google Developers blog to get a better understanding of what truly constitutes a progressive web app.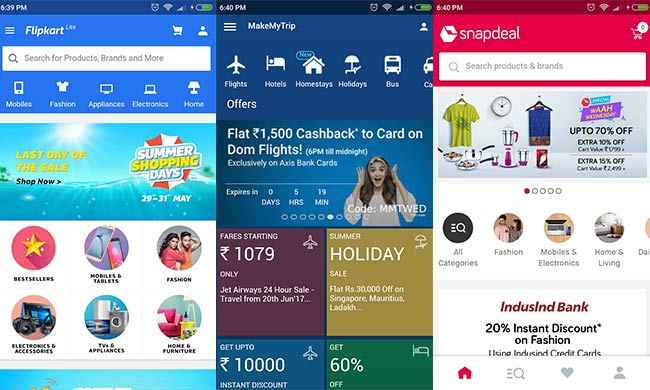 Some popular web progressive apps
The BookMyShow PWA has been available for a while and the company has been perfecting the experience before the official launch. According to them, the BookMyShow pages load more than 50% faster now. The new progressive web app has apparently already increased conversion rates by more than 80% as compared to the older mobile website. Anish Tripathi, VP- Product Design, BookMyShow said, "On BookMyShow, almost 80% transactions are through our mobile platforms - which includes both app and mobile site. Recently after introducing our new app, we went back to the drawing board to develop an improved version of our mobile website. The goal was to provide a user experience that was fast, responsive, reliable and engaging – all at the same time. With our new Progressive Web App, we are broad-basing our platform to include those users who either don't have the space to download a new app or are looking for options that use less data and doesn't require constant updates. We have already seen an exponential increase in conversion rates and expect our new web app to significantly contribute to reaching new users."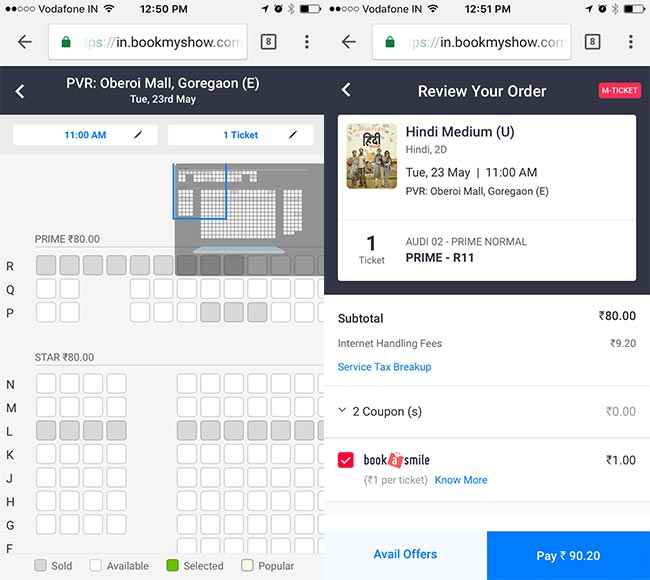 The BookMyShow PWA works on React and Redux on the front end, with Node.js and the Service Workers API on the backend. As required by the PWA specifications, you also have offline support on certain parts of the app, like the home page and the current page you're on. According to their observations, page load times even on 2G networks are now as low as 3.1 seconds, with subsequent loads saving almost half that time.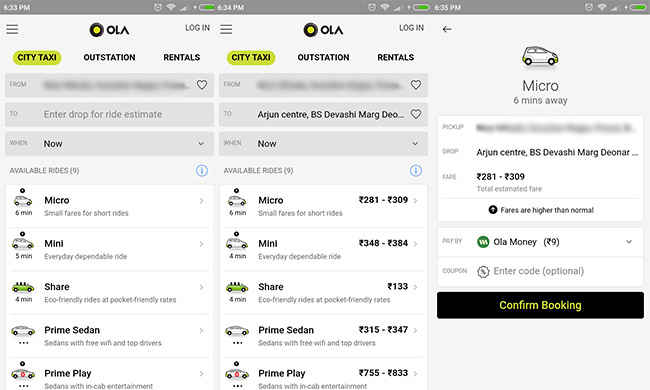 The recent move to Progressive Web Apps by two of the most popular apps out there - BookMyShow and Ola - after previous examples like Flipkart, MakeMyTrip, Housing.com and Snapdeal, indicates a clear trend that Google intends to follow globally. Similar to features like YouTube Offline, Areo, YouTube GO, even Progressive Web Apps are being pushed here due to the large number of Android users in the country. They haven't entirely replaced apps yet, though it seems that it might happen soon. With features like in-app purchases powered by the Google payment gateway still missing, it could play out either way. Will the user base move away from the current Play Store based app ecosystem to a Progressive web app ecosystem? That remains to be seen.