As part of its rebranding structure announced earlier this year, Nokia has renamed its Ovi Store to Nokia Store. Apart from the new name, Nokia says the new app store comes with several improvements and is easier to use. The new app store has been built using Qt Quick and is available for the latest Symbian phones.
[RELATED_ARTICLE]
According to Nokia, users can now enjoy an Nokia Store app that loads, runs and responds faster than the previous versions. Nokia says it has overhauled its search feature as well and introduced a new and improved navigation bar, which helps find content faster. With the new Nokia Store, buying apps is also easier. If you're already logged in via your Nokia account, you no longer need to enter your password at the checkout. "If there's ever an issue with purchasing items, there's an advanced and highly intuitive error handling system in place for dealing with such problems, but hopefully you'll never have to use this," says Nokia on its official blog.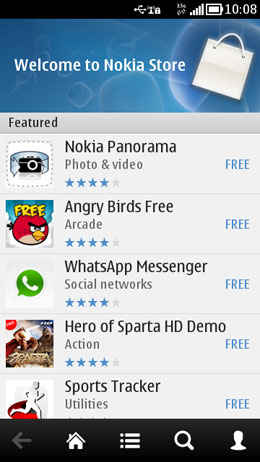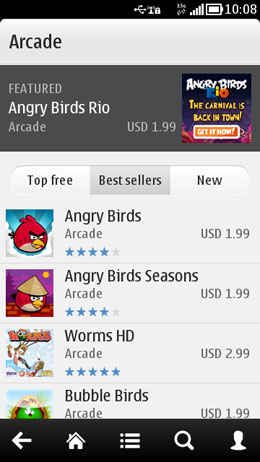 Nokia on its blog further reiterates its commitment to back 'Qt Quick' and hopes revamping of the app store will encourage its use. Check out more details on Nokia Store here.
Also read,