Niantic will soon release a Pokemon Go AR+ mode exclusively for Apple devices running on iOS 11. iPhone 6S and above are supported and the new feature will make use of Apple's ARKit framework to improve on the AR capabilities which are already implemented in Pokémon Go.
With the new AR+ mode, Pokemon will now occupy a fixed point on the screen. Their size will also change based on how close (or far) they are to the player. There is also a proximity meter which will indicate how aware a Pokemon is of the approaching trainer. Niantic said in its blog, " An awareness meter will appear next to the Pokémon, and if the meter fills up, the Pokémon will flee. If it does, you can try tapping on the tall grass nearby, which may cause the Pokémon to reappear and give you an additional chance to catch it."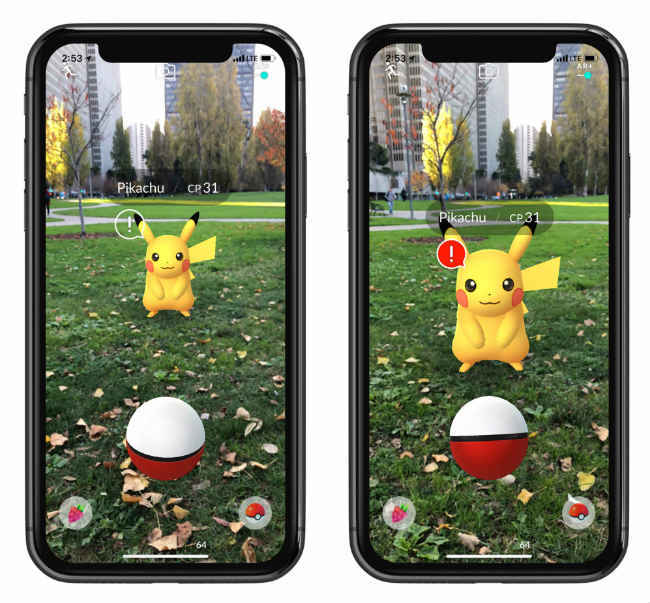 Additionally, Players will receive an expert handler bonus while catching a Pokemon in AR+ mode. If they catch a Pokemon in close proximity, they will have a better chance at earning "Great and Excellent Throw bonuses" along with "Expert Handler bonus" which will reward them with more XP and Stardust. Niantic could also update its Pokemon Go Android app with the extended AR+ mode capabilities using Google's ARCore SDK, but obviously it's speculation from our side.
Apple bundled the ARKit with its iOS 11 release. ARKit allows developers to design apps and games natively, which make use of the Metal API and Unity Engine for bringing the AR experience to iPad and iPhones.