Netflix users on Android can now share their favourite titles to their Instagram Stories, directly from the Netflix app. The feature was already present on iOS and has now been made available to Android users. To share a Netflix title on your Instagram Story, all you need to do is tap the Share button next to the title and select the Instagram Stories option. This opens up your Instagram app's Stories window, with the cover image of the show or movie ready to share.
The Netflix Instagram Story will feature a 'Watch on Netflix' link back after posting, which when tapped, will take users to the title page within the Netflix app. Users can also share titles with their contacts on Instagram.
"Sharing to Instagram Stories is now on all Android phones. You can share the Netflix shows and films you're in love with directly from the Netflix app to your followers. Pop in a quiz for your friends to guess your favourite character from a show. Or a GIF to reflect your mood after a movie. It's all part of what we're doing to make it fun and easy to share what you're watching, and help your friends find something new to watch," Netflix said in a statement.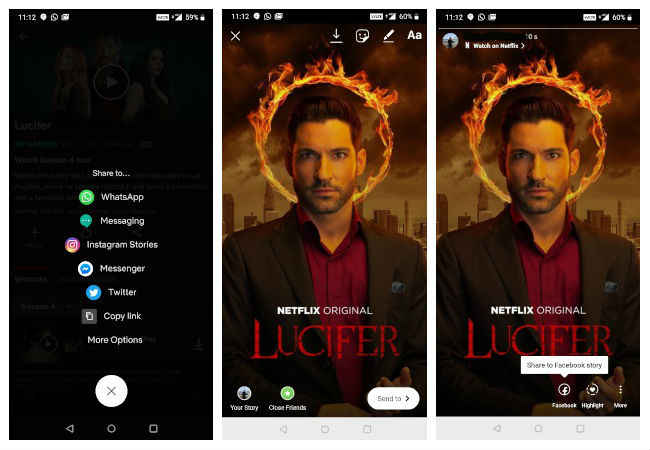 Speaking of Netflix, we heard something special about the upcoming Black Mirror season 5 yesterday. While the trailer for the new season is now out, show creator Charlie Brooker also teases an unlikely Marvel-DC crossover in one of the episodes. You can read all about it here.