Delhi-based security services firm Indianeye Security Pvt. Ltd. has launched a new mobile application called Eyewatch, which aims to serve as an emergency alert system. Unveiled by India's Chief of Army Staff, General VK Singh, the Eyewatch mobile app works with different mobile platforms such as BlackBerry, Android and selected Nokia Symbian S60. The app also features a web-based personal control panel. The company will soon roll out an iOS version of the app.
The new Eyewatch app is similar to the recent Whypoll app, which allowed users to immediately alert friends and family if they feel they are in case of any emergency. While the Whypoll app catered to the women only, the Eyewatch app is said to be for everyone and can be used in cases of ragging in colleges, road accidents, medical emergencies.
The Eyewatch app, like an emergency alert system, sends multiple messages, images, videos, sound bites and other details such as location status with the press of a button. Users can also press the SOS button to alert contacts listed (maximum three) as the emergency contacts via SMS and e-mail. To learn more about the new Eyewatch app, click here.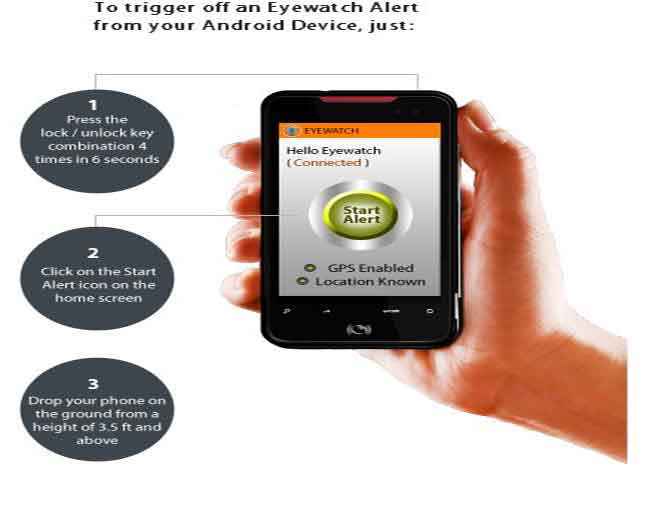 click to enlarge