Google's newly launched UPI-enabled 'Tez' digital payments app uses a technology called Audio QR, which enables users to transact without the need to exchange personal information. Quite cool right? Google says they wanted to create a genuine replacement for Cash, which is why they introduced the 'Cash Mode' on the Tez app. The Cash Mode allows users to transact with other nearby Tez users, without the need to exchange phone numbers, or any other information.
The Cash Mode is present in the form of the 'Tap for Cash Mode' button inside the Tez app. Once tapped, users can see an option to either 'Pay' or 'Receive' money. Once an option is selected, the Tez app sends out an Ultrasonic Audio QR code, which only another nearby phone with the Tez app can hear. The two phones establish a connection using this ultrasonic audio, enabling users to send and receive payments, without the need to share a phone number or bank account details.
If you are sending money to a nearby user via Cash Mode, you will only be able to see their name and the last 4 digits of their mobile number in a list. If multiple users are present nearby with the receive action enabled under Cash Mode, all of them will be listed on the Sender's app. Devices need to be in hearing range of each other for the ultrasonic audio to be transmitted and heard. Of course, the ultrasonic audio is inaudible to human ears and this helps phones establish a secure connection with each other.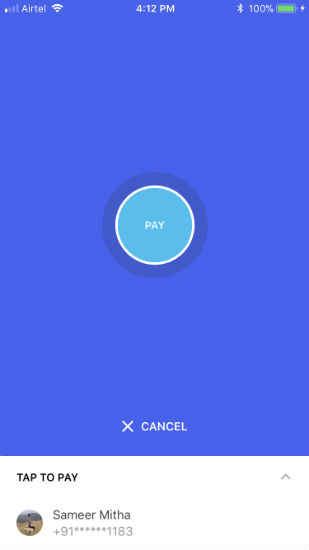 Google notes that you will need an internet connection to use the Cash Mode feature on the Tez app. Here's a step-by-step guide on how to use the Cash Mode on Tez:
On both phones, open the Tez app.
Tap the circle in the middle of the screen to activate Cash Mode.
Slide the circle up to Pay. Ask the other person to slide the circle down to Receive.
Tap their profile photo.
Enter the amount and description.
Select the form of payment.
Tap Proceed to pay.
Enter your UPI PIN and tap .
When the money has been sent, you'll receive a notification.
Also Read: Google Tez digital payments app: Quick summary of features available at launch
For more technology news, product reviews, sci-tech features and updates, keep reading Digit.in or head to our Google News page.