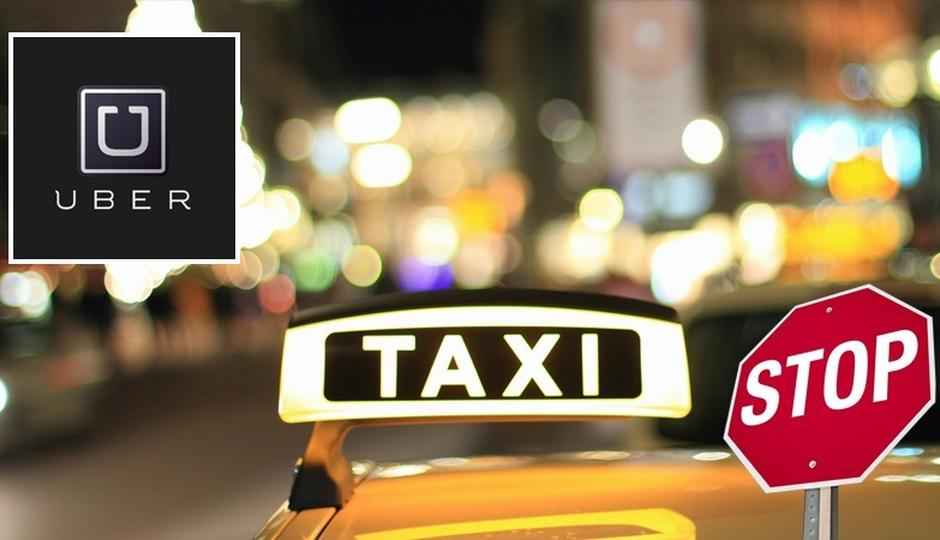 HIGHLIGHTS
Government plans to block apps of Uber and Ola cab services, says the companies are operating in violation of the ban enforced on them.
The Delhi government has asked the IT ministry to block Uber and Ola taxi hailing service apps in the city in an effort to enforce the ban on the companies services.
In December, the Indian government had ordered all unregistered web-based taxi companies to halt operations until they obtain an operating license after an Uber driver was arrested for allegedly raping a 27 year old woman passenger on her way back to home. However, the ban was not effective as taxi companies have continued to operate in Delhi while their license applications are still pending.
The Delhi government has asked US based Uber and local cab service Ola to stop operating in the state if they want their license applications to be processed. A Delhi government official stated that the government believes blocking the apps is the only way to enforce the ban.
Services of Uber were banned in December, till the company decided to comply with the regulations and apply for a license under Delhi Government's freshly passed Radio Taxi Scheme. Uber had also come under RBI's scanner regarding the company's payment system. RBI has issued an order that requires Uber to introduce two-step payments in India by 31st October or risk shutting down its operations.
In February, Uber introduced an in-app panic button for its users that sends out an SOS message and drivers details with family and friends of the passenger. Local rival Ola Cabs had also launched a similar security feature- an SOS button for its customers in its app, which sends out GPS coordinates to a pre-set friend or family member of the user via SMS and e-mail.
An Ola spokesperson stated that they are working with the state authorities regarding the license but have not received any additional notice from the government. "We have proactively gone over and beyond the set requirements in terms of customer safety measures across the country," the Ola statement said. An Uber spokesperson declined to comment.
Source: Reuters