Rovio's Angry Birds has been named the most downloaded paid app for the smartphones and tablets in 2011. According to research firm Distimo, Angry Birds was downloaded more than any other application across all major operating systems including Android, iOS, Windows Phone and others. The only platform missing out on the list is BlackBerry. However, the game was recently made available on the BlackBerry's App World.
Angry Birds was followed by Fruit Ninja, while another variant of Angry Birds, Angry Birds Season grabbed the third spot on the list of the paid apps for the year 2011. Among the free apps, Facebook grabbed the top spot, while Pandora Radio followed at the second spot. The free versions of Word with Friends and Angry Birds remained on third and fourth position respectively.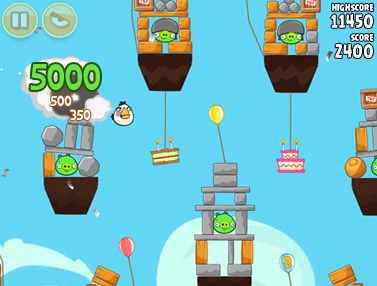 The Distimo report covers data collected from January to November 2011. The report has various notable findings such as Apple App Store has four times more revenue than Google's Android Market. China is rapidly catching up with the US in downloading apps from the Apple App Store. Amazon's Appstore for Android has posted the fastest growth in terms of apps availability. The Windows Phone Marketplace has increased the number of apps by 400 per cent past this year and is the fourth largest app store. Read the Distimo report in detail here.

Also read,

Vote and Win!

Digit Icons of Trust 2011 Survey

Visit http://thinkdigit.com/trust to vote for your favorite tech brands in India.
Survey participation gives you a chance to win exciting gifts like wireless input devices, earphones and special edition Digit branded T-shirts.
As an appreciation of your valuable time and input, every participant will receive an assured gift in the form of Digit discount vouchers.
We encourage you to participate in multiple surveys to increase your chances of winning more goodies.