Make 2021 your best year with IBM Developer
Make 2021 the year where you truly shine, grow, build & Code. Get support and motivation from the IBM Developer community. #IBMDeveloper #CodePatterns
Click here to know more
Advertisements
In light of a recent debacle in which a family in Oregon, USA realised its conversation was surreptitiously recorded by Alexa and sent to a random contact on its phone, we thought it might be a good idea to walk you through the steps you'll need to follow to review and erase the conversations recorded by Alexa.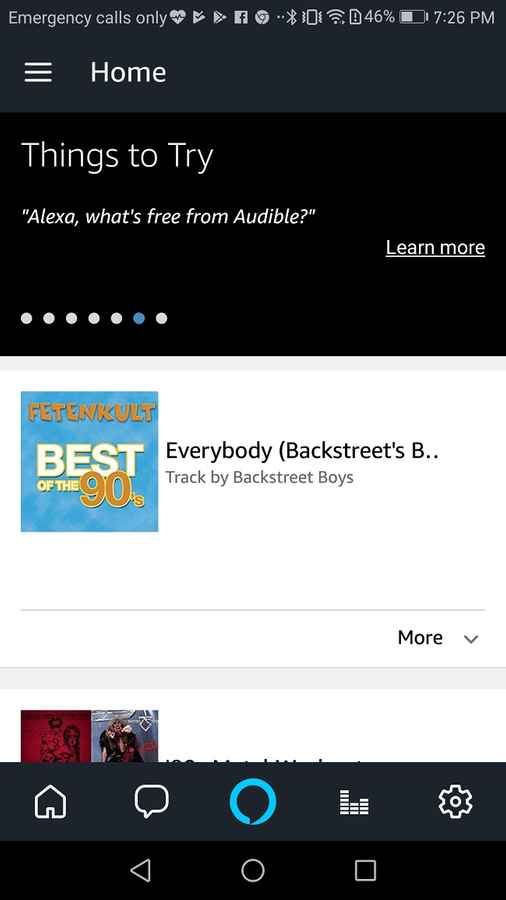 If you have the Alexa app (the app you used to set your Alexa-enabled smart speaker up) installed on an Android smartphone, launch it, and the first screen you should see is the Home screen. Access the hamburger menu on the left and tap Settings. Scroll down the Settings screen and tap History under the section Alexa Account. Here you'll find the list of conversations you exchanged with Alexa, along with a timestamp below every title. If Alexa couldn't recognise what you had said to her when your request was recorded, that conversation will be titled, 'Text not available. Click to play recording.'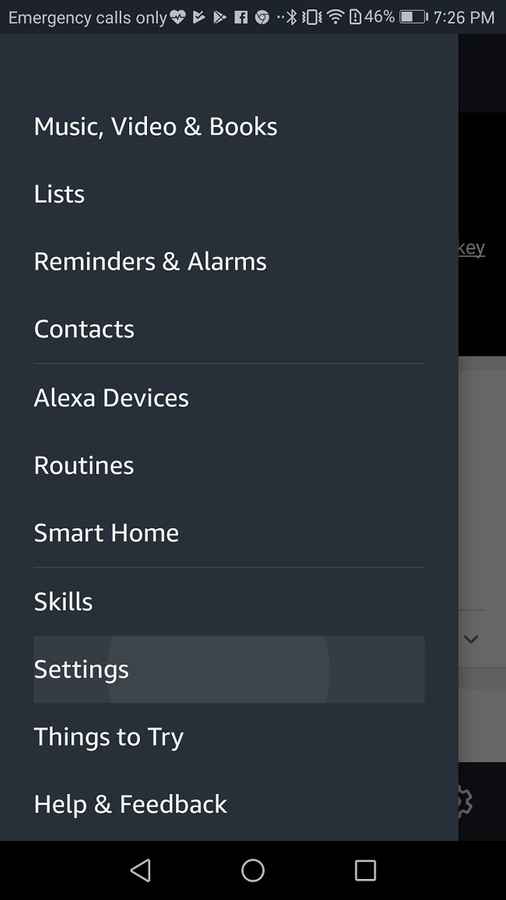 Access a recording by clicking on its title. In the screen that follows, you'll be able to replay the recorded voice message. Below it you'll see two options: a question that reads, 'Did Alexa do what you wanted?' with Yes and No buttons below it, and a big rectangular button that reads 'Delete Voice Recordings'. Hit the big rectangular button to delete that conversation. Note that there won't be any confirmation screen after you hit the button. Instead, you'll be taken back to the previous screen, where you can review more conversations that took place between you and Alexa. While there's an option to filter the conversations based on date, there is no option in the app to delete all the conversations you've had with her at once. To do that, you'll have to head to the Manage voice recordings section in Amazon's Manage Your Content and Devices webpage. Naturally, you'll be warned by Amazon that erasing everything "may degrade your Alexa experience."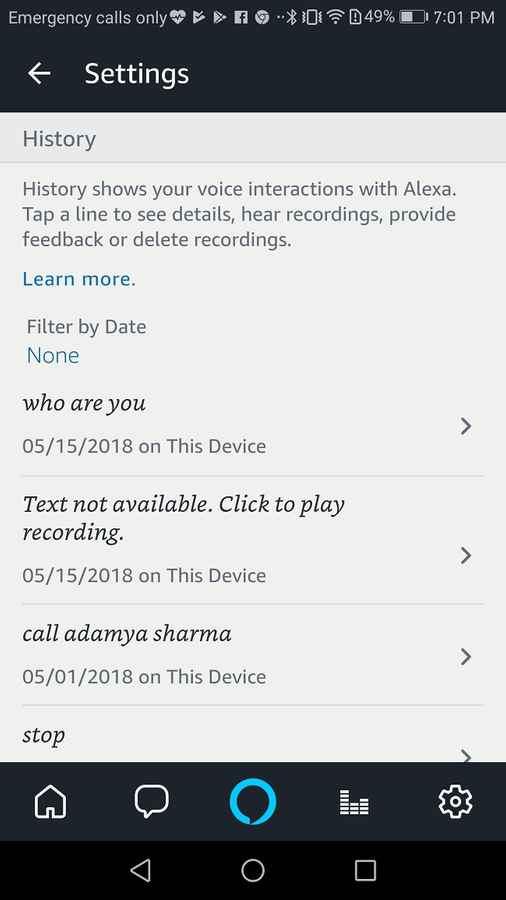 Now, the incident with the family from Oregon was reportedly a misheard instruction by Alexa. "Echo woke up due to a word in background conversation sounding like 'Alexa.' Then, the subsequent conversation was heard as a 'send message' request. At which point, Alexa said out loud 'To whom?' At which point, the background conversation was interpreted as a name in the customers contact list. Alexa then asked out loud, '[contact name], right?' Alexa then interpreted background conversation as 'right'. As unlikely as this string of events is, we are evaluating options to make this case even less likely," Amazon explained in a statement to New York Times.
In any event, if you feel there's a conversation you had with the Amazon-developed virtual assistant that you want to remove from history, follow the aforementioned steps to clear the air and your troubled mind.