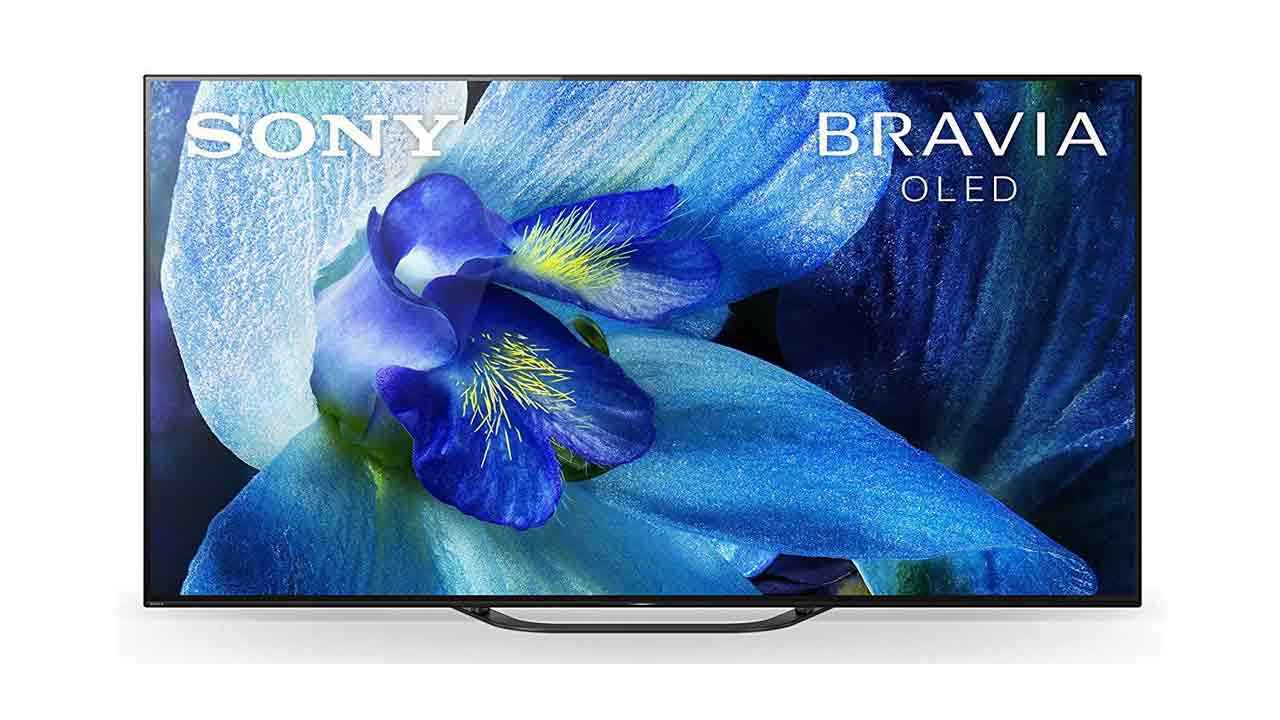 Besides good image quality, you also need good sound quality for a well-rounded TV viewing experience. While you can always add a soundbar or a speaker system to augment the sound quality from your TV, many of you also wish you could get good sound as a default offering with the TV that you purchase. We've shortlisted a list of premium TVs that actually come with high-quality sound systems out-of-the-box. So you can enjoy those movies and TV shows right from the get go.
Sony Bravia 138cm (55-inch) 4K Ultra HD Certified Android Smart OLED TV KD-55A8G (Black) (2019 Model)
Besides being a premium OLED TV, that offers excellent image quality and a super-slim profile, this 55-inch TV also offers Sony's Acoustic Surface Audio technology. This technology allows the entire screen to act as a speaker. The sound comes directly from the centre of the screen. In addition, the TV also comes with two subwoofers, for punchy bass. This is also a full-fledged Smart TV and even features Sony's premium image enhancement technologies like 4K X-Reality PRO engine, Motion Flow XR for fluid visuals, and the TRILUMINOS display tech for deeper colors.
LG 139cms (55-inch) 4K Ultra HD Smart OLED TV OLED55C9PTA | with Built-in Alexa (PCM Black) (2019 Model)
This LG OLED TV is another fine example of a unit that matches excellent image quality with equally good sound quality. Featuring 2.2 channel sound system, the TV boasts of an AI based sound system that analyzes audio source to provide an optimum sound depending on content type. It can also up-mix standard stereo sound to give a virtual 5.1 surround sound effect. Furthermore, the built-in AI Acoustic Tuning feature can optimize the sound output on the basis of how you have arranged the furniture in your room, all this in just a touch of a button. Besides these cool audio features, this LG OLED TV is a fully smart TV that has Google Assistant, Amazon Alexa and Apple Airplay support.
OnePlus Q1 Series 4K Certified Android QLED TV
This is the higher end version of the OnePlus TV, featuring twin subwoofers and full range speakers that deliver a total of 50 Watts of audio output. The speaker housing is uniquely hidden behind the TV frame and automatically slides out when the TV is turned on. This feature gives the TV a minimalist look when it is not in use. The sound system on this TV is also Dolby Atmos certified. Unlike the top 2 TVs in this list, this TV features a QLED panel, which is not in the same league as OLED panels but is certainly superior to regular pure LED back-lit panel based TVs. This Smart TV also runs on the popular Oxygen OS (Android based), that OnePlus phones are known to run on, and is specially tuned to work seamlessly with OnePlus phones.
Sony Bravia 138.8cm (55-inch) 4K UHD Certified Android LED TV KD-55X9500G (Black) (2019 Model)
Featuring Sony's Acoustic Multi-Audio system, this TV comes with two sound positioning tweeters at the rear of the TV, that adds to the Acoustic Surface Audio technology which allows the entire screen to act as a speaker. Besides these, the TV also comes with Sony's Clear Phase technology, that promises pure, natural audio with smooth and even reproduction of all frequencies. While this is the only premium LED backlit TV in this list, it is also one of the highest rated TVs when it comes to color accuracy and image quality. This TV also comes with a special pre-calibrated mode for watching NetFlix and is one of the very few TVs which is officially recommended by Netflix.