Airtel vs Vodafone: Popular postpaid plans compared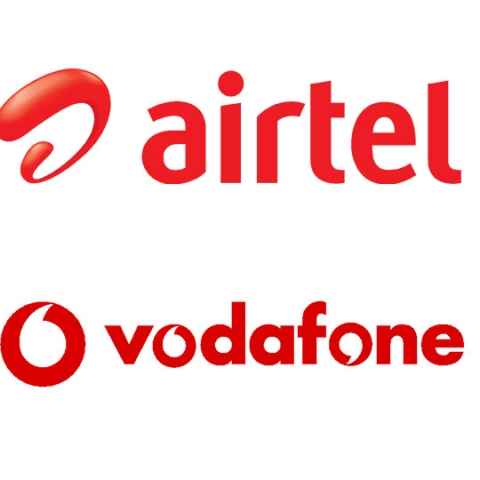 HIGHLIGHTS

We logged onto Airtel and Vodafone's website to check out the best postpaid plans that they offer. Here is a comparison of some of the postpaid plans the two service providers offer along with details of each plan.
If you are looking to get a postpaid connection, chances are you are looking at Airtel and Vodafone's offerings. Both the service providers have a portfolio of options for customers looking for a postpaid connection. Airtel has plans ranging from Rs 299 going all the way to Rs. 1199. Apart from the Rs 299 plan, all the other plans have a 10GB bonus data offer for three months. Airtel's data rollover plan went live from August 1 and is applicable for all postpaid customers. This means that if you are an Airtel customer and have data left over at the end of the month, it will get carried forward to the next month.
Moving to Vodafone, the service provider has plans ranging from Rs 499 up to Rs 2999. If you are taking a new connection, there is a welcome offer, where customers get 60GB data free. The 60GB data is broken into packs of 10GB per month for six months. Vodafone users also get access to Netflix with some of the plans. The RED 1299 & RED 1699 plans get 2 months subscription whereas RED 1999 gets 3 months subscription and RED 2999 gets 12 months subscription. According to Vodafone's T&C page, "The Offer consists of a gift subscription to Netflix "1 Screen at a time Subscription Plan" worth Rs. 500 per month."
Below is an in-depth look of the plans offered by both service providers.

Airtel Plans (above)
Vodafone Plans (below)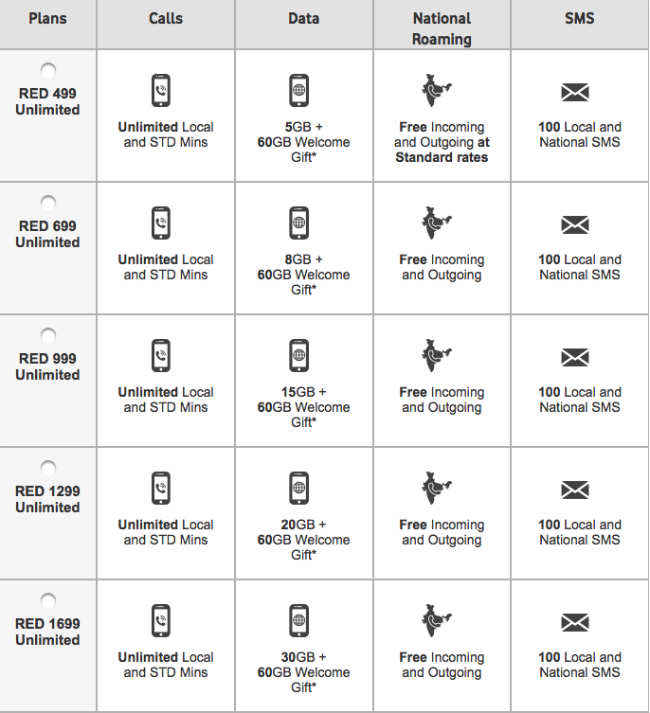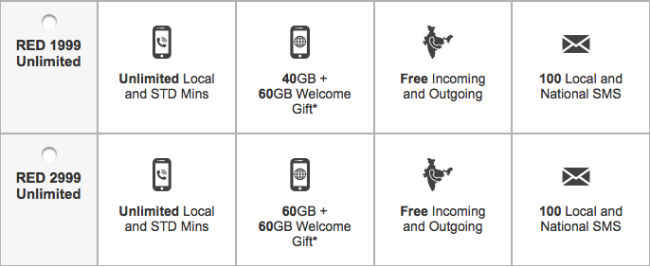 The above images clearly lay out the plans. Starting with Airtel, the Rs 299 and Rs 499 plans have charges for roaming outgoing calls and the later has unlimited Local+STD calls whereas the former has 680 minutes of Local+STD calls. All the other plans have unlimited Local+STD calls as well as roaming incoming calls and roaming outgoing calls. The 3G/4G data available for the plans varies from 0.6GB on the Rs 299 plan to 18GB per month on the Rs 1199 plan.
Moving over to Vodafone, all the plans ranging from Rs 499 to Rs 2999 have unlimited local and STD Mins. Only the Rs 499 plan has national roaming incoming and outgoing at standard rates. All the other plans have free national roaming incoming and outgoing. Coming to data, the Rs 499 plan offers users 5GB data per month and the top of the line Rs 2999 plan offers users 60GB data per month.