Digit Rating: 69/100
Pros
Excellent battery life
Decent looks
Cons
Poor performance
Lacklustre aesthetics
Does not feel like a flagship in any way
Introduction
Yu has always been ambitious with its presentations whenever it has launched a device. Take for instance the Yu Yutopia, launched with the promise of being a full-fledged flagship smartphone from an Indian OEM, with premium components inside. Unfortunately, till now, Yu's attempts at killing, breaking or redefining flagship smartphones have never really taken off, with the Yu Yutopia criticised for being poorly optimised in terms of performance, alongside packing a very mediocre camera, lacklustre build and an overall package that was finally deemed unimpressive.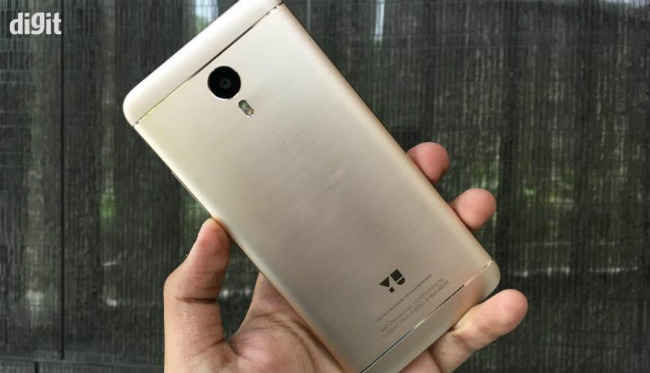 The Yu Yunicorn, inevitably, reminds me of the Yutopia. Highly hyped by the company, a rather stretched gimmick of the price reveal, and claimed to be one that would alter what you expect of flagship smartphones of today. In reality, right from the onset, the Yu Yunicorn does not inspire the confidence of being a smartphone of such stature. Let me explain what goes wrong, in the Yu Yunicorn review here.
Performance
While it's wrong to state performance to be the absolute gauge of a smartphone, it is this parameter that often plays the most important role in choosing a smartphone, particularly when 'flagships' are concerned. Hence, my Yu Yunicorn review began with gauging the performance of the device.
Of late, most smartphones in or around the Rs. 15,000 price mark are either extremely capable performers that defy the pricing, or are decent enough for what you pay. The Yu Yunicorn is powered by an octa-core MediaTek Helio P10 SoC, clocked at 1.8GHz. It is also the first smartphone to offer 4GB of RAM at this budget, along with 32GB of storage. Naturally, we had expectations of the device to be decent, at the very least.
Let me begin the Yu Yunicorn review with its benchmark scores. Only a few days back, I reviewed the LeEco Le 2, which not only performed exceptionally well, but set ideal scores in our benchmark tests at this price point. It topped the AnTuTu chart for a smartphone priced under Rs. 15,000, with a score of 80,811. In comparison, the Yu Yunicorn scored an abysmal 33,911. The 3DMark Unlimited benchmark test paints a similar picture. While the LeEco Le 2 scored 18,157 points, the Yunicorn managed only 8,210 points. Of course, the major difference in contention here are the SoCs powering the two devices: Qualcomm's Snapdragon 652 with Adreno 510 GPU, and MediaTek's Helio P10 with Mali-T860MP2 GPU. But, it is the nature of the difference in performance between the two devices that needs to be spoken about.
The Yu Yunicorn, in present day standards, does not even match your expectations of casual usage. Right from the onset, after a fresh restart and no apps consuming processing power in the background, the Yu Yunicorn stutters. It takes a second too long in opening new tabs on the Chrome browser, and presents similar stutters all over the place. You face lags while switching between apps, in WhatsApp opening when you tap on your recent messages notifications, or even when you attempt to dial a number when apps are updating in the background.
Gaming is a different story, altogether. Games like Asphalt 8 and the likes are nearly unplayable, with frame rates falling so low that it reminds you of smartphones that were launched years back. Even lower intensity games like Stack take time to load, stutter across levels, and after using a device like the LeEco Le 2 that is even less expensive than the Yunicorn, this feels almost unacceptable. It does work if you do not look at the competition, and only use your smartphone to text, send emails and maybe occasionally watch videos, and compromise to the one-second delays in apps and services initiating. But, that is the question: Why would you compromise when there is no reason for you to do so?
It would have still been understandable had Yu had a brand positioning similar to the likes of Nokia and BlackBerry in their glory days, and Samsung of today, but since that is not the case either, the Yu Yunicorn certainly does not allure you to go for it.
Battery Life
Having said that, the Yu Yunicorn's strength lies in battery life, and here, it delivers well. The 4000mAh battery pack scores well in benchmark tests, and delivers equally well in real life. It nearly lasts for a day and half, with around 50 emails, plenty of WhatsApp and Messenger messages, Facebook surfing, general browsing, an overall span of 40 minutes of YouTube streaming, and one hour of music streaming. All of this, combined with 20-25 minutes of navigating via Google Maps, sees the battery drop to around 40 percent from 10am to 11pm. There is little or not idle battery discharge, which means you can easily survive with the Yunicorn till around 3:30pm on the second day. The Yu Yunicorn survives a bit longer than even the Xiaomi Redmi Note 3, and this is by far the best aspect of the Yu Yunicorn.
Camera
The Yu Yunicorn houses a 13-megapixel Omnivision PureCel OV13853 image sensor, with f/2.2 aperture lens, dual-LED flash and full HD video recording capabilities. The older sensor struggles with noise levels even under bright light situations, as a result of which sharpness in photographs are very low. There is a sense of desaturation in the photographs shot by it, and the lack of contrast and vibrance levels are almost disappointing, especially if you consider the good work done by the likes of Moto G4 Plus and LeEco Le 2. The camera app itself is reasonably decent, but the overall lag of the device makes it not worth any individual mention.
Check the camera samples below for more details:
View post on imgur.com
Display and UI
Yu has introduced a custom UI, called Android on Steroids (AOS). There's nothing really exceptional to mention about AOS, apart from the vertically scrolling app drawer. It may be appealing to some, but had no real attraction about it for me. If anything, it makes me feel disconnected from my home screens. In light of a services screen being added by almost every OEM nowadays, swipe to the extreme left on the home screen and you come across AroundYu, a conglomeration of multiple services like recommendation of restaurants, hotels, train PNR searches, cabs and other relevant services, without the need of individual apps. It is helpful, and the interface is neat. That, though, is as much customisation that AroundYu presents. It feels more like a half-hearted attempt, and not one that was carefully or intricately planned.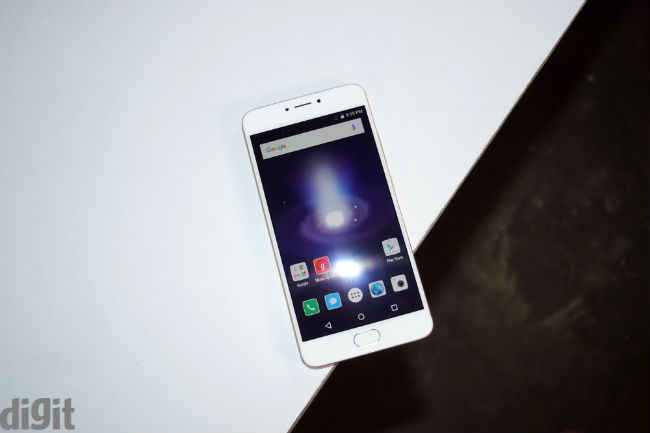 The 5.5-inch, 1080p display is amply bright, and sunlight visibility is decent. The display feels a little flat, with colour temperature marginally on the cooler side. Sharpness and contrast levels are decent, and there is nothing really to complain about here. Viewing angles are decent too, and the Yunicorn's display panel is best described as a functional one, which just works. Watching films here is pleasant - neither does it wow you with incredible details and superior vibrance, nor does it disappoint you in any manner.
Build and Design
The day I began the Yu Yunicorn review, the wondrous similarity of looks between the Yu Yunicorn and Meizu m3 Note became too striking. The Yu Yunicorn nearly shares the same chassis with the Meizu m3 Note, only with a brushed metal finish on the back that looks quite decent, more angular sides and a 2.5D curved glass on top. Everything, from the fingerprint sensor integrated into the home button to the placement of cameras and sensors are identical about the two devices.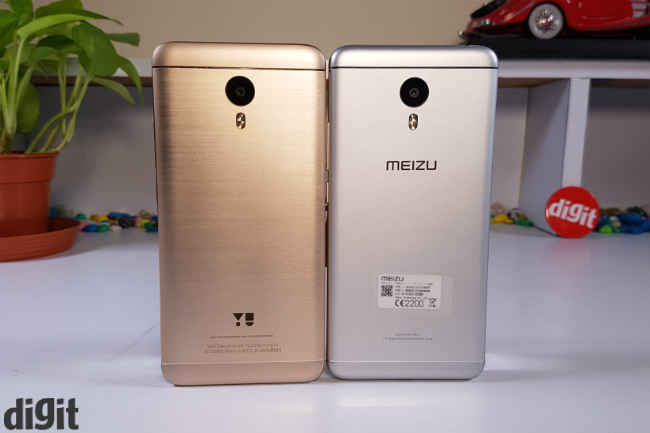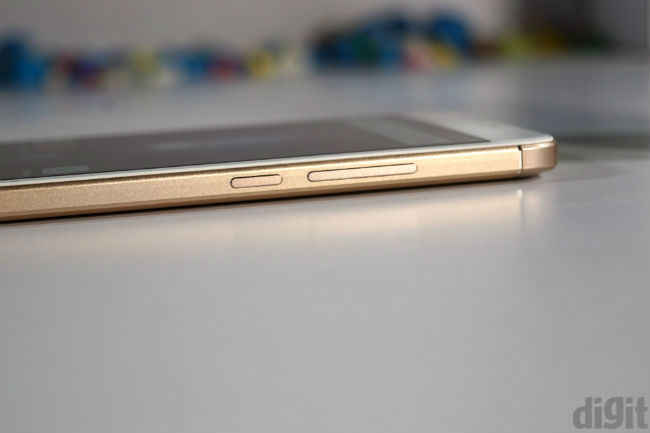 The Yu Yunicorn does not really aid ergonomics, and at 172 grams, is not among the lighter smartphone bodies, either. It is a standard that we have come to expect, and the brushed metal rear does help in terms of looks, but the Yunicorn is not one that will make your heads turn.
Bottomline
The Yu Yunicorn does not perform well, at all. It has a reasonably decent display, an average build and great battery life, but there is nothing really commendable about this device, especially considering the LeEco Le 2, Xiaomi Redmi Note 3 and Moto G4 Plus. The Yu Yunicorn fails to inspire confidence even from a distance, and is hard to recommend in today's competitive smartphone market.