After the impressive Mi Mix 2, Xiaomi is back with a new budget friendly Redmi phone. With the last phone in this series, Xiaomi's main focus was on battery life. This time, the company is focusing on the front camera. Featuring a 16MP shooter on the front, the Xiaomi Redmi Y1 is Xiaomi's first take at the selfie-centric market. The rest of the hardware on the other hand is very similar to the Redmi 4. Priced at Rs. 8,999, the Xiaomi Y1 can also be considered against the Redmi 4, if having a bigger display is a priority. We have had the phone with us for over a day now and while both the hardware and software look familiar, there are some changes you should know about.
Front camera
Let's start with the camera, as that seems to be the primary focus here. You are getting a 16MP front facing sensor, which seems decent from the few images we've taken so far. Images are somewhat soft, but look good under good lighting conditions. The colour accuracy is not perfect, but details and dynamic range seems decent for a budget phone like this. Images taken in low light conditions are full of noise, but are not completely unusable. The camera app is also quite simple and apart from taking normal selfies, you can beautify them using the "smart" and "pro" modes. You also get a ton of filters to play with.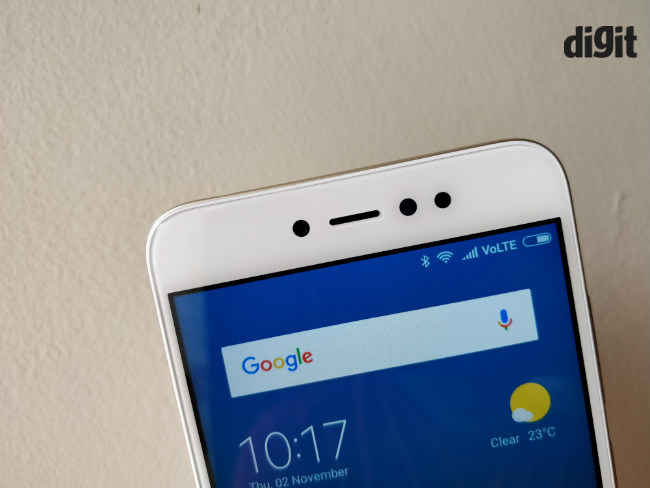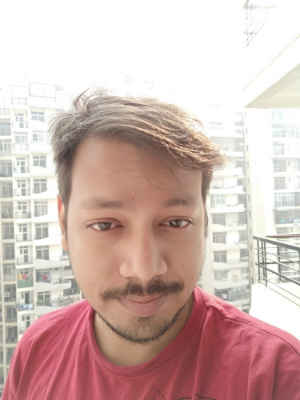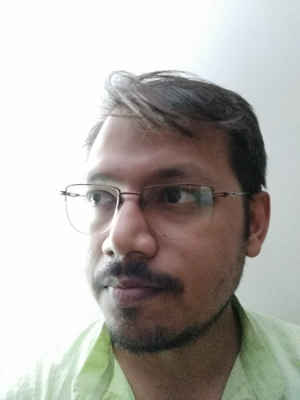 (L-R) Image taken in daylight, low light with a fluorescent light
Rear camera
The 13MP rear camera is quite good in normal lighting conditions, but adds noise in anything less than ideal conditions. Colour saturation is a tad low, but not by a large margin. You also end up with lesser details in images and visible noise around objects. Images taken in low light come out decent as well, unless you start pixel peeping. The HDR mode is off by default and in the little we time we spent with the device, it seems like a hit or miss at times. Moreover, it takes the camera more than a second or two to save that HDR image at night.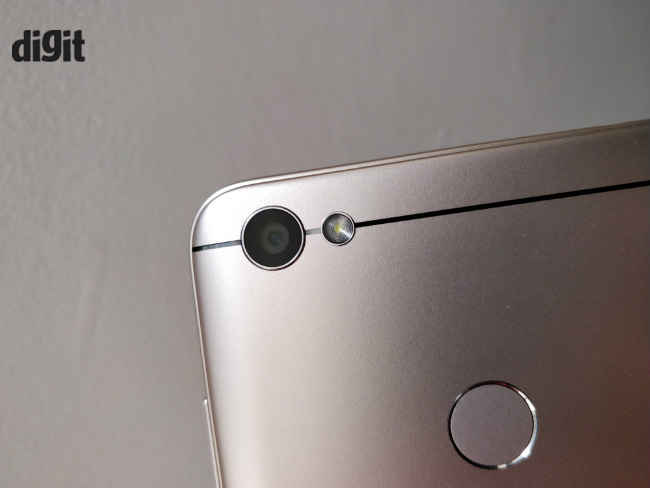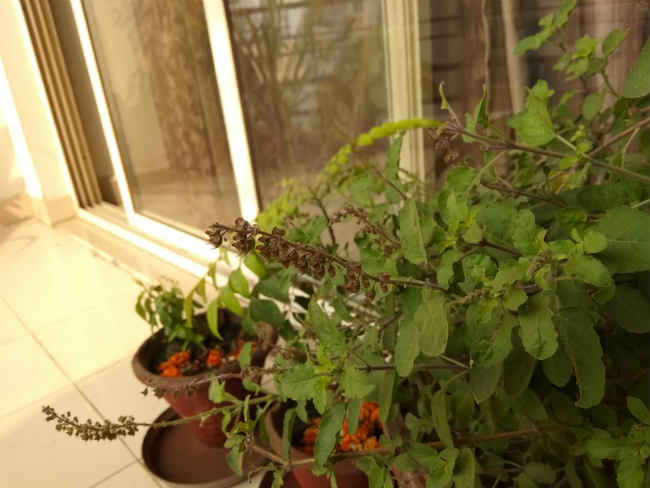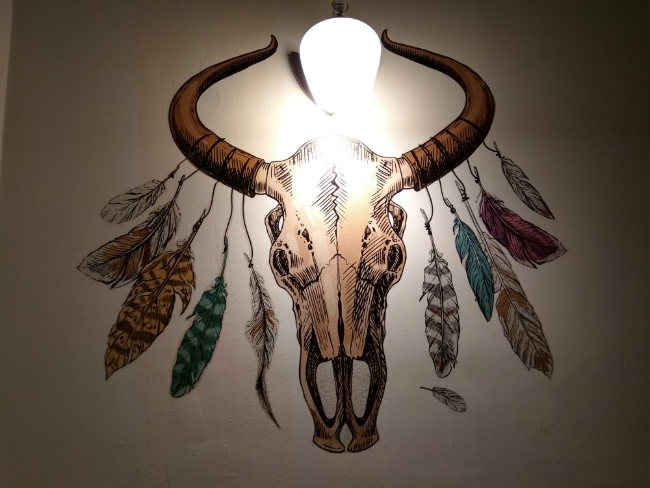 Build and Design
The Xiaomi Redmi Y1 features a 5.5inch display, which translates into a larger footprint. It is as big as the Redmi Note 4, but the build quality isn't at par with that phone. Unlike the Redmi 4 and Note 4, the Redmi Y1 features an all plastic build with metal finish on top. Our test unit is the gold colour variant and it doesn't look any different or better than other Redmi phones we have seen this year. Overall, we think it looks and feels like any other Redmi phone and for this price we weren't expecting anything else either.
Display and UI
If you have seen a Xiaomi Redmi phone before or read our previous reviews, you would know that the display on Xiaomi phones are generally good, and that hasn't changed. The Xiaomi Redmi Y1 rocks an LCD panel with a 1280 x 720p resolution. It is not the brightest displays out there, but sunlight visibility is decent with little room for complaints. Viewing angles are also good and the display itself is reasonably smooth to touch.
UI, on the other hand, gets a big update as our test unit comes with the beta version of MIUI 9 out-of-the-box. It is layered on top of Android 7.1.2 and we've found some bugs and app crashes in the last 24 hours that we've used the phone. MIUI is the 9th iteration of Xiaomi's UI, and it looks and feels similar to what we have seen from the company in the past. However, this time the entire UI and icons have cooler shade, which we do like. But this is something that will differ from person to person. Apart from that the phone felt smooth and easy to use, but we will be talking about the software in detail during the full review.
Performance
As we mentioned before, the phone shares its DNA with the Redmi 4 and runs on the Qualcomm Snapdragon 435 SoC. Our test unit comes with 3GB of RAM and 32GB of storage, which seems ample for a phone under the Rs. 10,000. We tried to run a few benchmarks on the phone, but apart from AnTuTu, all other benchmarks crashed a few times. It might be a software issue since this phone is running on a Beta ROM, but could be something else.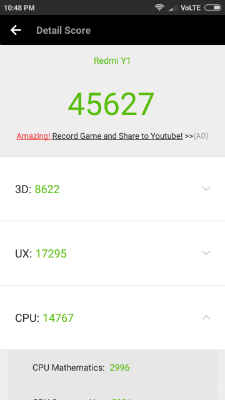 Note: We have been in contact with Xiaomi's team on the matter and we will update this article as soon as we get a reply.
Apart from that, it's business as usual. You have decent performance for the price. The phone doesn't stutter while web surfing and running multiple social media apps, but it is a little slow in gaming. Load times are high here and there were visible frame drops in games like Injustice.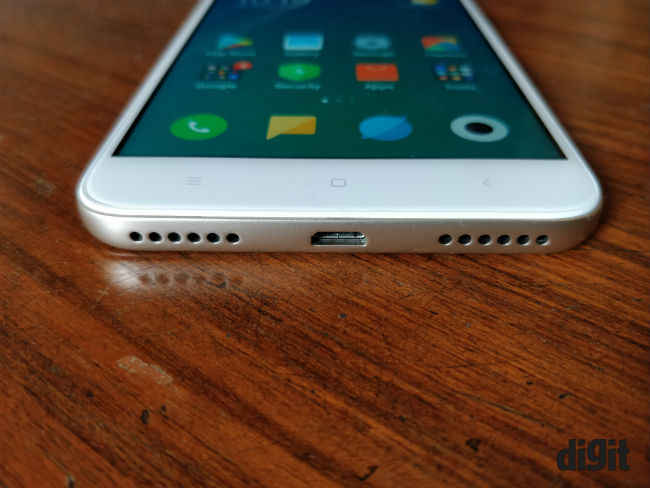 Besides that you get a 3080mAh battery on the Redmi Y1, which on paper seems good enough to last a day, considering that the phone only comes with an HD display and an entry level Snapdragon SoC. However, we will be testing this further for out our full review.