Xiaomi is starting the year with a loud bang aka the Redmi Note 5 Pro(₹ 13399 at amazon). The phone brings best in class performance and combines it with a reliable battery life and a really good camera. Priced at Rs. 13,999 for the 4GB and 64GB variant we have in our labs for review, the Redmi Note 5 Pro seems to be a brilliant value for money proposition. However, is it truly the best? There is only one way to find out, and that is to pit the phone against its competition. We are comparing the Redmi Note 5 Pro against the Xiaomi Mi A1, Honor 9i and for kicks, we are throwing in the Moto X4 in the mix as well. In addition, we are also comparing the phone against its newest sibling, the Redmi Note 5.
Build and Design
A slight inconvenience we had with the Redmi Note 4 was its width. It was harder to reach the other side of the display. With the Redmi Note 5 Pro, Xiaomi has somewhat addressed that width issue, by making the display thinner. The new 18:9 aspect ratio makes it easier to reach the other end but the taller profile now makes it harder to reach the top. It's still quite ergonomic though, but you will find your palms sliding up and down the phone to navigate it properly. Having said that, the new aspect ratio is not new anymore in 2018. It just brings the Redmi Note 5 Pro at par with the competition.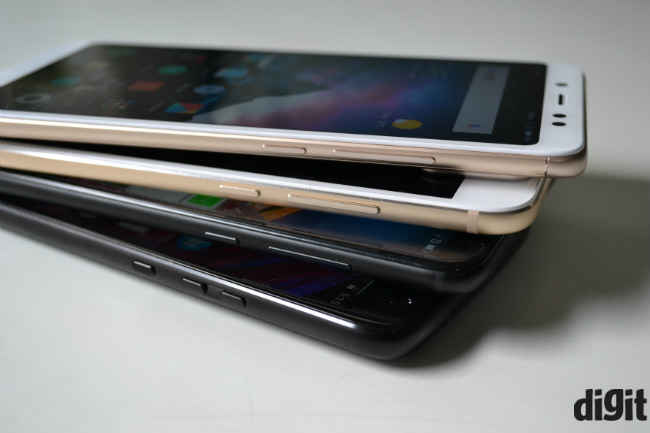 While most of its current competition now feature full metal unibody or even premium looks glass back, the Note 5 Pro sticks to the tried and tested build it had last year. Hence, the new Note phones still don't get a full metal unibody design, which in 2018 seems like an oversight from the company since the phone has specs which punch way above its price bracket.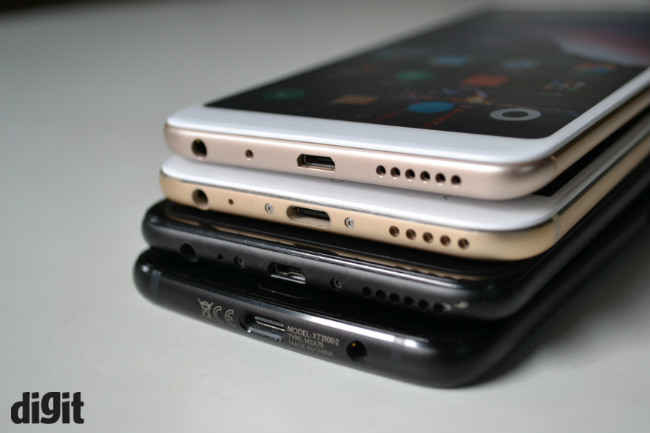 Amongst the small selection of phones we have here, the Moto X4 with its glass back is the best-looking device of them all, and the Honor 9i does feel quite premium as well. The Xiaomi Mi A1 also has an advantage over the Note 5 pro as it offers a metal unibody, but on the flipside, the Note 5 Pro with its plastic inserts is less susceptible to inferior call reception. All-in-all we think the Redmi Note 5 Pro is not the best looking device, even though the build quality is satisfactory. We are not going to talk much about the Redmi Note 5 since it pretty much keeps last year's design intact but with a univisum display.
Display
On the display front, there is no denying the fact that the LTPS IPS LCD display used by the Moto X4 is superior compared to others. That said, according to our tests, the next best display out of these phones is of the Honor 9i's. Both of them offer a more accurate colour reproduction, which is succeeded by the slightly warmer display on the Xiaomi Redmi Note 5 Pro. Hence, this is definitely not the best display we have seen in recent times, but unless you have a trained eye, you won't find that difference. The Xiaomi Redmi Note 5 and the Xiaomi Mi A1 come at fourth and fifth position respectively and look almost similar in terms of brightness and colour fidelity. All five phones have LCD panels and offer good viewing angles.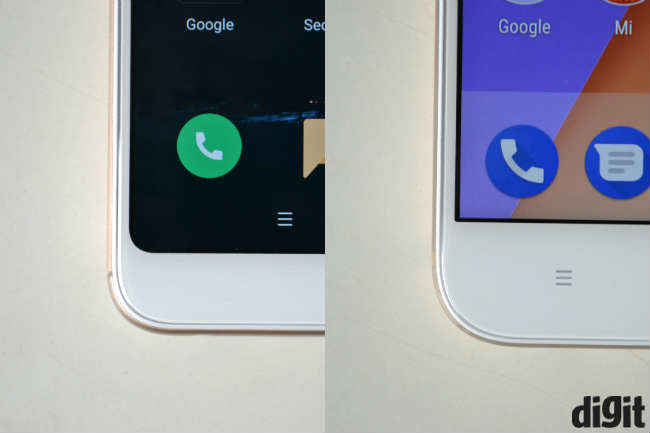 (L-R) Xiaomi Redmi Note 5 Pro, Xiaomi MI A1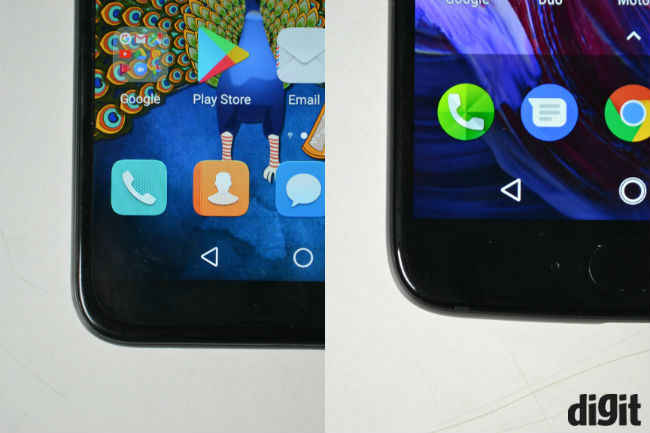 (L-R) Honor 9i, Moto X4
UI
Our biggest complaint with the phone is that it still comes with Android Nougat out of the box and Xiaomi has no near future plans to bring Android 8.0 to this device. Whereas most if it's competitors now offer Android 8.0 or are slated for an Oreo update. That said, it is debatable whether a newer Android version could bring any functional or visual change to whatever MIUI version it gets layered under. We at Digit prefer the stock like interface provided by the Moto X4 and the Mi A1, but that is just us, you might be a fan of MIUI or any other UI you may have used.
Xiaomi's MIUI and Honor's EMUI look different but do a pretty good job of mixing an Android interface with added tweaks, animations and sprinkle it with added services and apps. There is nothing to complain about as such but we do feel that all these "layered UIs" can be made lighter, both visually and on the hardware. Also, it is about time that companies should stay clear of bloatware of any kind and stop adding duplicate apps like mail, gallery, etc.
So, all-in-all the MIUI 9 we get on the Redmi Note 5 is good and particularly has more affinity towards better battery life. If we take into account Xiaomi's track record for future updates, we can agree that the device will updated to newer Android versions and will be provided with essential security and MIUI updates in the coming days. However, This brings us to a bigger question, which is if Xiaomi can provide timely updates on the MI A1 which is on the Android One platform, why not all Xiaomi phones be offered on the platform or on a more stock like version. Afterall, for the customer that makes more sense and ease of use, right? Moto follows the same rule and has been offering timely OS updates to its customers and hence is well regarded for that.
Performance
At a chipset level, the phones are powered by four different SoCs. The Xiaomi Mi A1 and the Redmi Note 5 are using the popular Snapdragon 625 from Qualcomm. Then we have the Honor 9i which is powered by Huawei's own Kirin 659 SoC. Motorola offers the Snapdragon 630 on the Moto X4 and the Xiaomi Redmi Note 5 Pro is the first phone in the world to be powered by the Qualcomm Snapdragon 636 SoC. Now, this new octa-core chip with its Kryo 260 CPU cores is a beast. Powered by this chip, the Redmi Note 5 Pro broke every performance record we had in the sub-15K price bracket. Coupled with 4GB LPDDRX RAM, the phone just zooms past any other device in its price category and even above. That snappy performance is reflected in synthetic benchmarks like AnTuTu. Qualcomm claims that the SD636 is almost 40% faster than its SD630. However, going by the Antutu scores we have, the difference is around 26%, which is not exactly as claimed but still a significant improvement.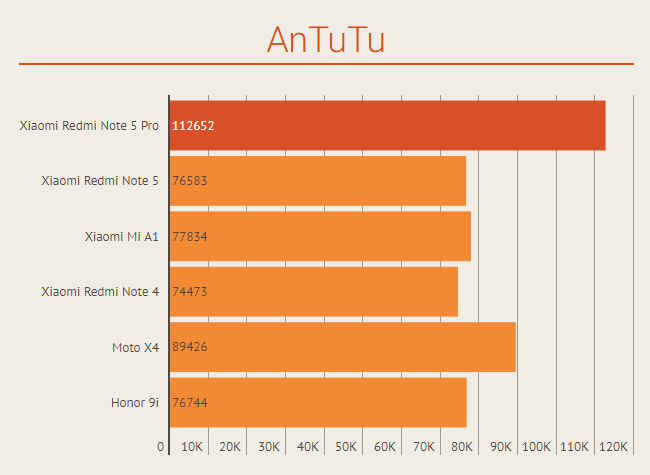 Battery life
The best part is that the chip is made on a 14nm manufacturing process, hence it is quite power efficient and combined with MIUI's battery optimizations, we get another phone from Xiaomi which goes on for two days without a charge. We have used the Redmi Note 5 Pro as a daily driver and it can outmatch the Mi A1, Honor 9i and the Moto X4 quite easily. It's only competition is the Redmi Note 5, which as you can see falls considerably short in terms of performance (speed and fluidity). Heavy to medium users are looking at around 10 hours gaming time or about 12-14 hours video streaming time at best from this device. Normal and light users for whom making calls is a priority can easily use the device for more than a day without a charge.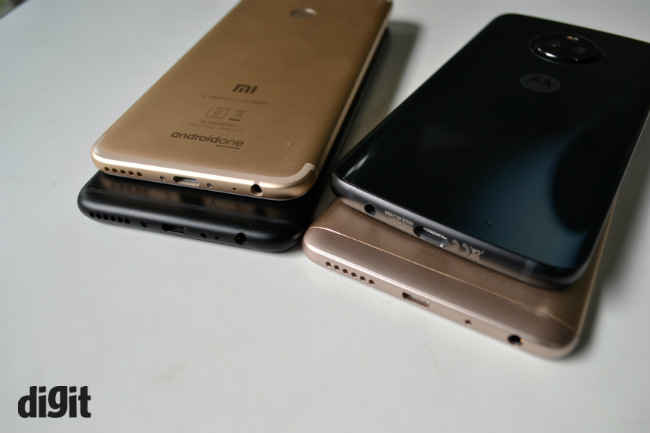 Also, the phone does support Qualcomm fast charging technology. However, Xiaomi does not provide a fast charger in the box itself, which seems like an oversight on the company's part.
Camera
Things get quite interesting in the camera department as Redmi Note 4 did not have a very good camera, but the Redmi Note 5 Pro turns out to be a big improvement over that. The images we took with the phone during the day in ample lighting conditions, look quite good. There are plenty of details and dynamic range is also quite good. However, the colour reproduction is not perfect as Xiaomi's camera algorithm has a tendency of making things a slightly warmer in some conditions. That said, the images do look pleasing and unless you are purist for colour tones, you will be happy with the results. In comparison, the Moto X4 and the Honor 9i do a commendable job but ultimately lose because of inferior dynamic range and details. The Mi A1 does put up a good effort, but among this bunch comes dead last. Equipped with the latest 12MP rear shooter, even the Redmi Note 5 can match up to the Mi A1 in some conditions.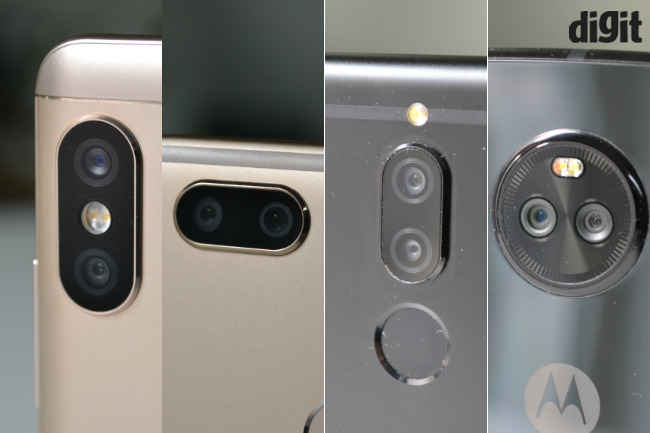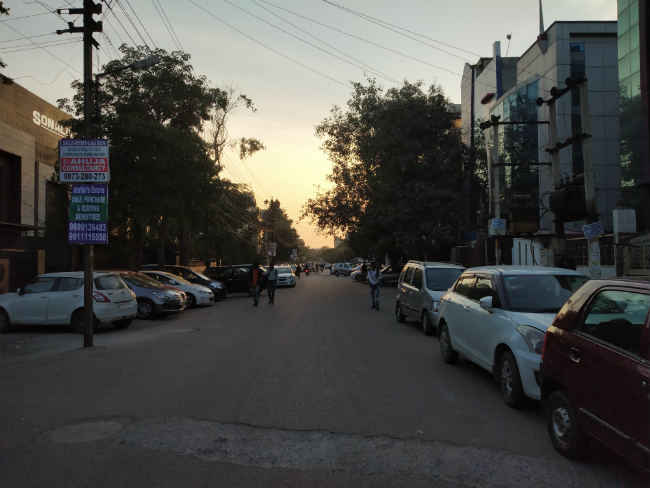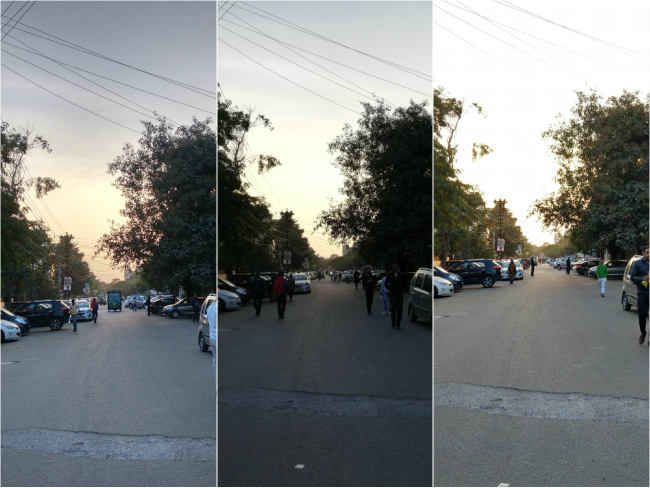 (L-R)-Xiaomi Mi A1, Honor 9i, Moto X4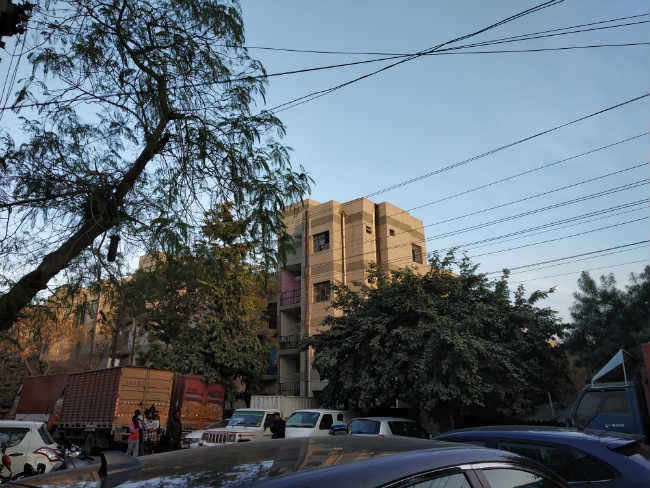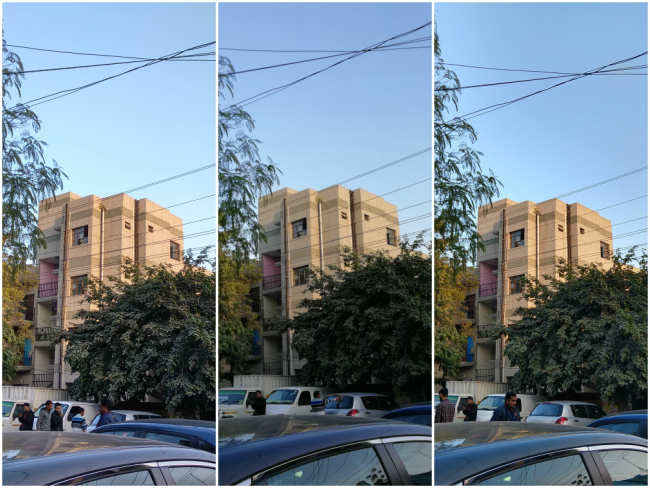 (L-R)-Xiaomi Mi A1, Honor 9i, Moto X4
The Redmi Note 5 Pro widens the gap with low light camera performance, which again offers better details and dynamic range. The colour reproduction is also better compared to any other phone we have in this comparison. There is some noise under very low light conditions, but Xiaomi's new camera algorithm intelligently keeps to a minimum.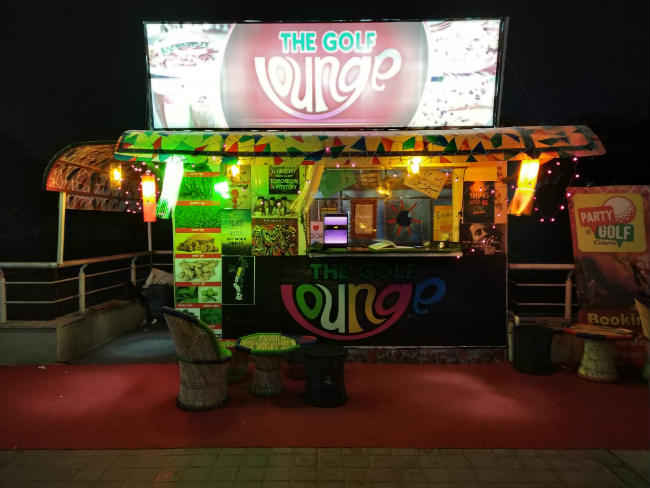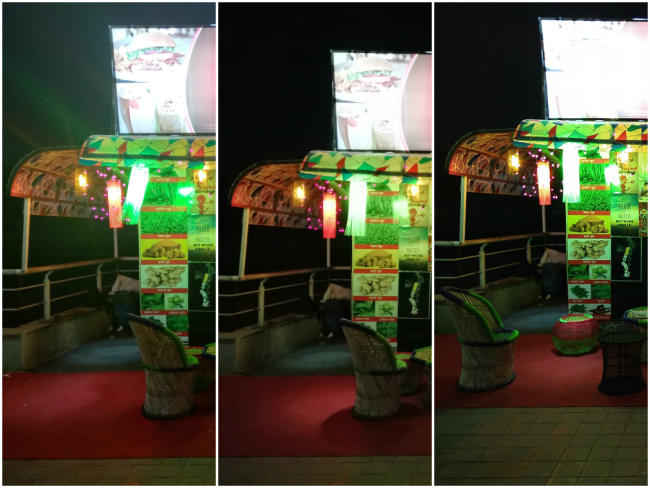 (L-R)-Xiaomi Mi A1, Honor 9i, Moto X4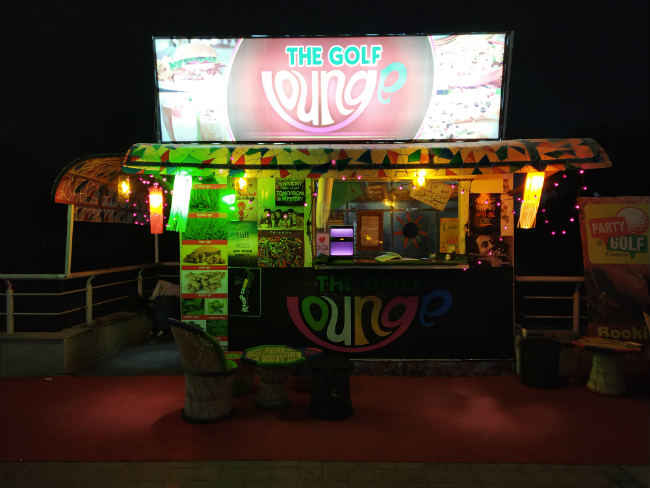 This image is by the Redmi Note 5 Pro without HDR and it still looks good
The dual camera on the rear also allows the phone to take portrait shots, however, that is nothing new and almost all phones in the sub-20K smartphone segment offer this feature. The Redmi Note 5 Pro, however, moves past the competition offering better background separation, which is on par with some of the flagship class devices available today. At the same time, the camera captures a good amount of details of the subject and the colour reproduction though not perfect is better than most.
Bottomline
The Xiaomi Redmi Note 5 Pro then is not the perfect phone when you go into technicalities. However, its performance, battery life, and camera quality set a new precedent of what a sub-15K smartphone can do or offer. Xiaomi has cut corners in build and design to get there, but the fact is it nails the three most important aspects of an affordable phone, which for most of us is more than enough. We hope Xiaomi brings Android 8.0 to the phone soon or maybe just maybe goes for an all stock Android approach with its upcoming devices.