The Xiaomi Redmi 4 replaces the Redmi 3s and 3s Prime in the budget segment. On paper, the phone doesn't seem like a big update, but a rather iterative one, and it is quite visible on the outside as well. There are subtle changes in design and ergonomics, but the RAM and storage options at Rs. 6,999 and Rs. 8,999 remain the same. It now comes with a 4GB, 64GB variant price at Rs. 10,999.
The performance is handled by the Qualcomm Snapdragon 435 SoC this time, which is using the same ARM Cortex A53 cores in octa-core setup. The Adreno 505 GPU remains for graphics computing. The biggest differentiating factor between the two SoCs comes in the modem department as the Snapdragon 435 is using the newer Snapdragon X9 LTE modem, which supports CAT 13 LTE and should theoretically offer double the download speeds over the X6 LTE modem used on the Snapdragon 430.
We tested the phones against each other and here is how they compare. To give you a better perspective, we have also added the Lenovo K6 Power and the Redmi Note 4 to the mix. Do note, synthetic benchmarks are not the best way to gauge a performance of a device, and are just indicative of what the performance would be like.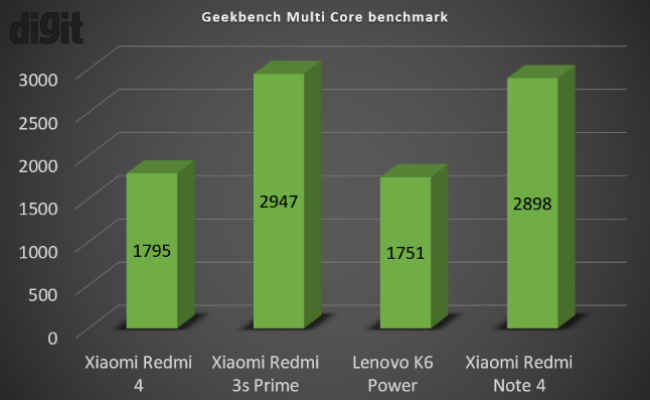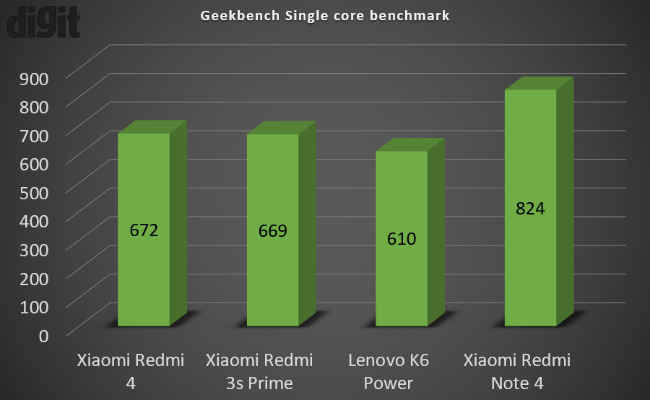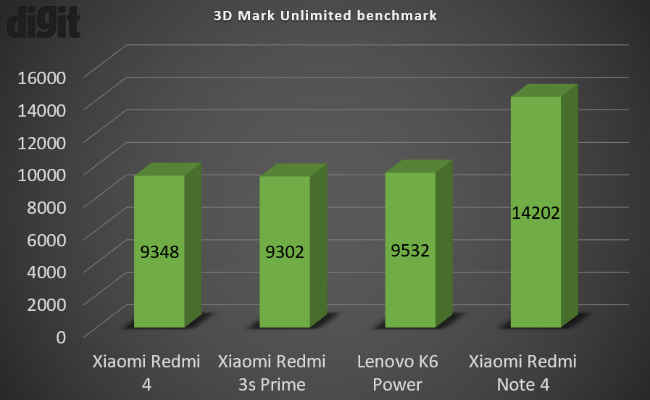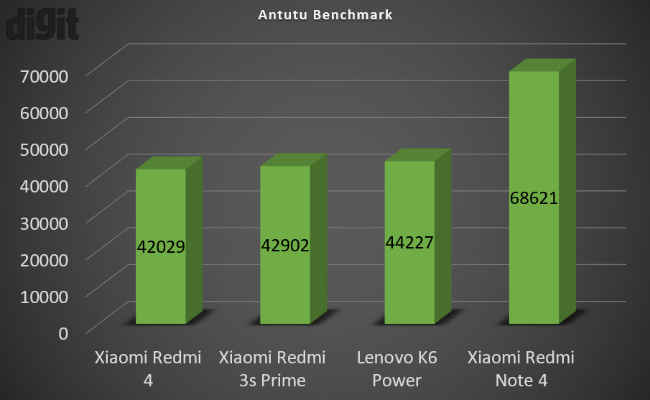 While the performance figures aren't that phenomenal, the Redmi 4 offers a better camera than the Redmi 3s or 3s Prime. In a recent camera comparison, the phone even manages to beat Xiaomi's Redmi Note 4 fair and square, although by a small margin only. In addition, since this is a Redmi phone, you can expect reliable battery life with at least a day of usage. You can checkout our detailed review of the Xiaomi Redmi 4 here.