At every launch event, and at almost every social media post or even in the box of every smartphone Xiaomi sells, the Chinese smartphone giant likes to highlight the fact that they are the number one smartphone brand in India. For a company that's existed for just five years in India, it's pretty phenomenal. However, a majority of that growth came from budget offerings from Xiaomi. Particularly, from the Redmi sub-brand. But that could soon change as Xiaomi is gearing up to brings its Mi-branded flagships to India this year.
Redmi smartphones, especially the Note series have always been hailed by the company as the primary driver for growth. The Redmi Note 7 series bolstered the company to own a hefty 26 percent marketshare in Q3 2019, a 7 percent YoY growth from the same time last year. And it's not just Xiaomi that enjoyed momentum from the budget segment. Samsung reinvented themselves with the M-series and A-series smartphones to compete with budget offerings in India, while Vivo and Realme ramped up their portfolio, launching new products almost every month in the mid-range and budget segments. This has largely been the trend ever since Reliance Jio entered the industry and made 4G data affordable for the masses.
However, 2019 also saw the proliferation of value flagships in India. OEMs took OnePlus' flagship killer formula and came out with devices like the Realme X2 Pro, Redmi K20 Pro and the Asus 6z. The segment became so popular in India that we didn't see any Snapdragon 8-series flagship priced beyond 60k which largely used to be the case even a few years back. So if there's demand enough for these value flagships in India, why hasn't Xiaomi entered the segment again?
Opportunity to go premium with Mi flagships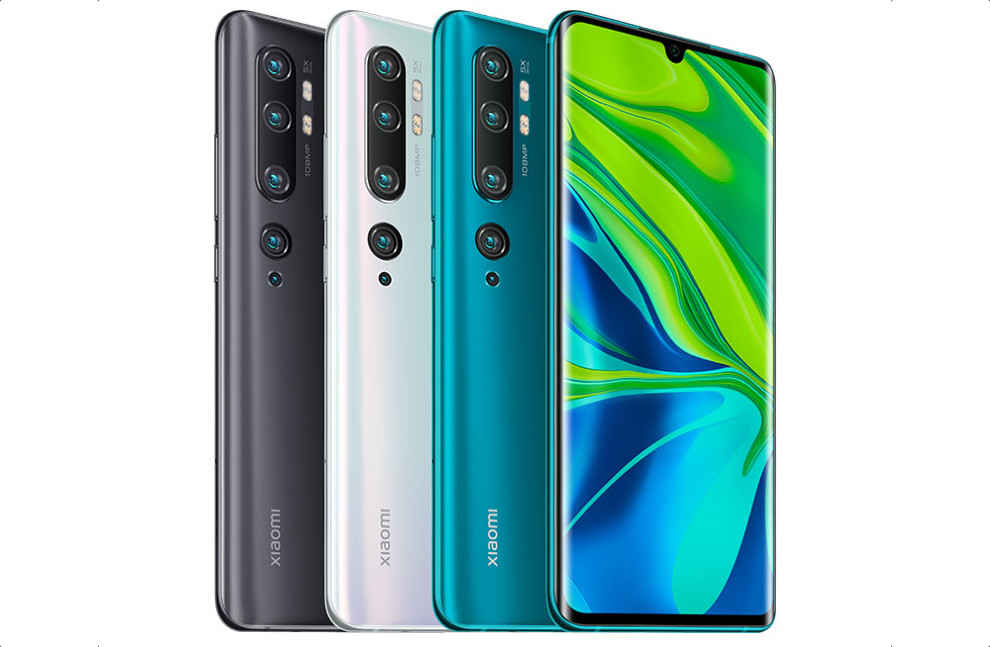 Speaking to us, Raghu Reddy, Category Head at Xiaomi India said, "a large part of the business has been based on the Redmi portfolio whereas Mi have been conspicously absent. And I think, going into 2020, we just believe that with a whole bunch of things from a market and demand standpoint, and from an organisational standpoint, we believe this is the year where we will be able to step back with the Mi sub-brand as it has always been outlined in China and other global markets."
There used to be a time when the Mi flagships did launch in the country. We saw the Mi 4, the Mi 5 and after a gap, the Mi Mix 2. Since that, only the Mi A-series saw annual refreshes, and the Mi flagships were launched only in China and Europe. Back then, with the smartphone market in India still maturing, the demand was largely for budget smartphones. It still is, but then India also has recurrent smartphone buyers who like to climb up the price ladder with every new purchase. These customers managed to drive up the average selling price of a smartphone in India.
For instance, an IDC report from August 2019 claimed that while the average selling price of smartphone was still below $200 (under 15k), the $200-$300 (under 20k) segment saw the highest YoY growth of 105.2% while the $300-$400 segment (under 30k) grew the second fastest with 16.3% YoY growth where OnePlus dominates with over 60 percent market share.
With the upcoming Mi flagships, the last segment is what Xiaomi is now trying to target. According to Reddy, the Mi sub-brand will focus on the premium segment, targeting users who likes to stay cutting-edge with the latest technology and premium designs. That used to be the case before as well. Redmi was positioned as the budget brand offering affordable smartphones and good hardware while Mi was the premium play. Clearly, that strategy did not work out for Xiaomi back then. But what has changed since 2017?
"Before, the 6k to 20-25k segment is where I think 90-95 percent of the market used to be, and we believed that as long as we had to win, we needed to focus a lot more in that particular segment. And given the obligation we had at that point and there was limitations around how many things do we take up. So obviously, the focus was on going after the meat of the market through the Redmi portfolio," Reddy said.
Now, with people who are in their fourth of fifth smartphone, the tendency is to move upwards with every iteration. Reddy claimed there's an increase in ASP (average selling price) and there's an increase in the market for devices priced around 20-25k. What used to be around 4-5% of the market back in 2017 grew to 8 percent in 2018 and hopefully, in 2019 it should hit the 10-12% mark.
"So we believe the market is significantly bigger than what it was two or three years ago for us to start treating the segment as a big enough opportunity to go after," he added.
Slicing up the cake between multiple sub-brands
The fact that Xiaomi failed to convince people to shell out more money for their smartphones is something to think about. The company claims the market was not big enough and they didn't have the bandwidth to take up more products. But the fact still remains that Xiaomi makes most of its revenue from budget smartphones. And the Redmi brand is at the front, back and center of it. A Redmi smartphone, if not anything, will be priced lower than its rivals, for the hardware it offers. Be it a 48MP camera, or a glass body with Gorilla Glass 5 on both sides, or even fast charging. All these features would first fetch a premium via the Mi sub-brand in China, and then be democratised through the Redmi brand in India. As a result, the perception of Redmi is largely centered around its affordability. The K20 series in 2019 did try to shake things up, but the Note 7 series still took the trophy for being the most popular. Despite a well-priced K20 Pro in place, replete with the Snapdragon 855 SoC, pop-up cameras and a bezel-less display, the OnePlus 7T was still the preferred choice.
Can a Mi flagship from Xiaomi change that? Xiaomi is pinning its hopes on the stability it has achieved in the past few years. Being the number 1 brand certainly helps things. But more than that, Xiaomi now has a strong footing in the offline market with a stable distributor network across the country. The company also has the largest single brand retail presence and the 75+ premium Mi Home stores across 10 cities.
Reddy claimed Xiaomi now has the largest single brand retail network while local manufacturing has also seen good growth. After-sales service has also grown with over 2000+ service centers spread across categories and cities. Manufacturing too has seen increasing growth. The company now has seven manufacturing plants across the country capable of dishing out three smartphones per second at full capacity. The company makes 99 percent of the smartphones it sells in India.
With this in place, Xiaomi believes it is now in a place where it can take more products in its portfolio. "Going into 2020, we are now organising ourselves in such as a way as we are organised in China where there is a distinct focus on Redmi as a sub-brand and a distinct focus on Mi as a sub-brand. And in 2020, you will see us getting into the market with more premium, flagship devices, some of which have not made their way to India over the past few years," Reddy said.
Signs of slowdown in China the real cause?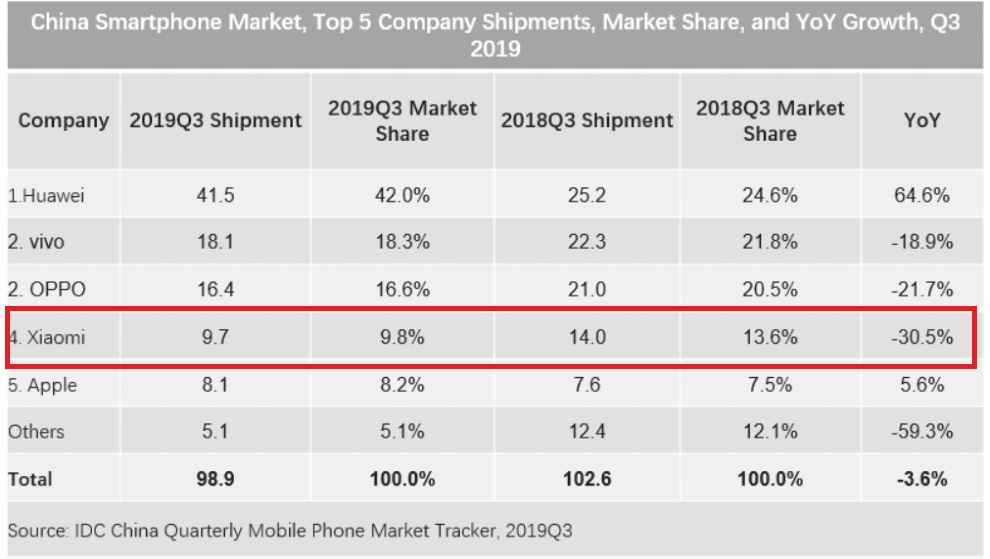 While the Indian market is certainly opening up to more premium products, signs of slow down and saturation in the Chinese market could be a big reason for Xiaomi to start considering India to be a bigger market for premium play. The company's global shipment's declined by 3.3% YoY in Q3 2019 according to an IDC report, made worse especially by a decline in market share in China by a massive 30 percent after Huawei and its sub-brand Honor managed to capture 40 percent of the market. Data reveals India is actually the biggest market for Xiaomi at present, after the decline of its presence in China.
As a result, it's natural to expect Xiaomi to start treating the Indian market with more importance. And what else signifies a sharper focus than entering the premium segment? We have seen countless posts and comments on our stories asking when Xiaomi will launch its flagships in India. Hopefully, if these same people have enough money to buy the very flagships they are asking for, the company's fortunes could turn for the better once again.
Having said that, by his own admission, Reddy said more than 60 percent smartphone users are still on 2G feature phones. And with telcos going out of their way to get this massive chunk of the population hooked to the internet-based smartphone experience, budget smartphones are not going out of fashion any time soon. This, along with the stable position Xiaomi is in, should give the company enough leeway to train its crosshairs on the premium segment.
But there are challenges ahead that are well beyond Xiaomi's control.
Snapdragon 865 could pose big challenges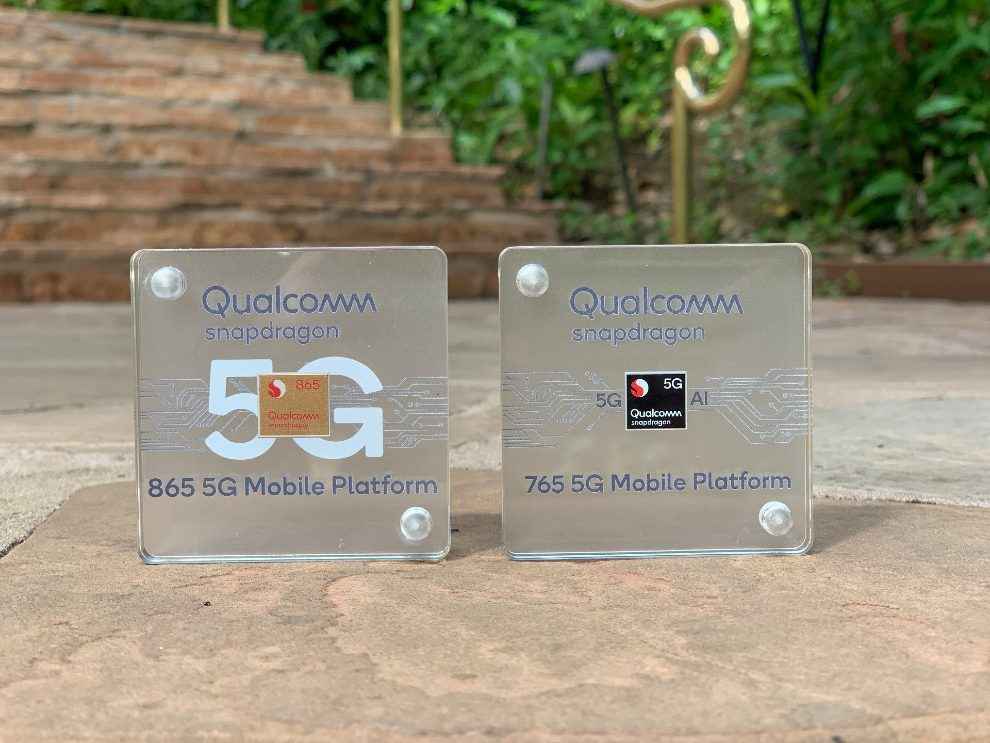 The Snapdragon 865 that launched in December could be a problem for not just Xiaomi, but for all OEMs looking to exploit the value flagship segment. The Snapdragon 865 is definitely much faster than the Snapdragon 855, but there's one major issue. Qualcomm now makes it mandatory for OEMs to include the Snapdragon X55 5G modem in the devices that will be powered by the SoC. The X55 modem is discretely installed and support both 5G and 4G bands. This will surely make sourcing the SoC more expensive for OEMs, and the burden of that extra cost will eventually be shifted over to the people who would buy the smartphone.
Now, the extra cost would have been relevant had 5G connectivity was as widespread as 4G. But in a market like India, 5G is yet to show up and may take another one-two years to do so. Should Xiaomi expect users to shell out the extra premium despite not getting the benefits? I don't think so. The Snapdragon 765 and 765G that are positioned slightly below the Snapdragon 865 also come with 5G modems installed within the SoC. There too, Qualcomm is not offering the choice to opt out of 5G for markets that still don't have 5G. After seeing a downward trend in pricing, if flagships start to become more expensive once again, it could very well be a major problem for Xiaomi and the Mi sub-brand's success in India.
To make things more interesting, Qualcomm is reportedly thinking about reducing the price it charges OEMs for buying the mid-range Snapdragon 765 5G SoCs after demand for high-end 5G smartphones fell short of expectations. Perhaps if Qualcomm could announce specially-binned chips for markets like India, that could bring the price under control, allowing Xiaomi and other OEMs to flourish in the value flagship segment.