Amidst the many things the first iPhone did for the market, multi-touch was perhaps its biggest contribution. It changes the way we could use a handheld, pocket-friendly computer. It was more personal, easier, and much faster than any method we had used up until then. And it stuck, allowing Apple to become the most valuable company in the world.
Just about ten years later, we're at a crossroads. Smartphones have evolved, with faster hardware, better cameras and more. But what's the next step? Well, the answer may very well be in interaction once again. The next big step in smartphones may have everything to do with how we interact with them, and how that changes the way we use them. Let's take a look.
Artificial Intelligence
The AI uprising is a distant future right now, but if it ever does happen your smartphones will lead the charge. Machine learning driven AI assistants are becoming more and more important. Apple obviously has Siri, but Google's Google Assistant leads the charge. Microsoft has made advancements with Cortana too, while Nokia and Samsung have both been working on their own AI assistants as well, reportedly.
Companies are hell bent on making you talk to your smartphone. Interestingly, most of these AI can't perform simple tasks like locking your phone, or closing an app. They can tell you what time your flight will leave, or when the next movie screening times are, they even have a sense of humour at times, but they can't do the simple things.
Nevertheless, advancements have been made, with Google Assistant being able to recognise what's on your smartphone screen, while Siri is able to recognise even Indian music. Voice assistants should be a mainstay in smartphone technology in future.
Bezel-less and curved screens
They look good, feel premium and look fashionable, bezel-less and curved screens are actually incredibly important in the market today. Why? Because as screen sizes increase, smaller bezel sizes and curved screens keep phones manageable in your hand. The 5.5 inch screen on last year's Samsung Galaxy S7 Edge (review) is a glowing example of the same. Despite the larger screen size, the phone is incredibly compact. Similarly, the Xiaomi Mi Mix (review) is a 6-inch plus device, but it's still only as big as a 5.5 inch iPhone 7 Plus.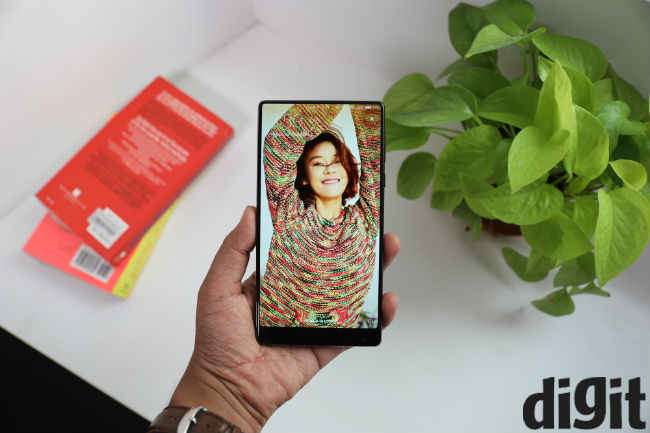 Bezel-less screens also make your screens look bigger. The extra screen real estate is pleasant to look at, especially when colours are represented well. Having a bezel-less screen also allows for more interactions. Samsung has been working on making the Edge display more useful, while ZTE has added some bezel-based gestures that add to the Nubia Z11's (review) overall experience factor.
Augmented Reality
If you ask us, this is the one we're really interested in. Augmented Reality has very real and near term applications in front of it. Point your phone's camera to a hoarding and get all the information you need about a company, or point it at a street and get live maps to your destination and so on. Augmented Reality is here, and with big advancements in fields like Computer Vision, it's here to stay.
Unlike VR, the technology needed for AR is also easily accessible. It's cheap, it's already loaded onto your smartphones, and neither the companies, nor the consumers need to spend a lot of money for it. That sounds like technology that everyone can get onboard with.