It was widely anticipated that Samsung will come out all guns blazing with the Galaxy S8 and S8+ smartphones, and they have. Armed with latest generation processors, an upgraded camera module, a new AI assistant and more, the star of the show is the vast expanse of glass up front, which cover pretty much the entirety of the chassis.
Called 'Infinity Display' because of the lack of bezels, the new Samsung displays include wider resolution in comparison to typical smartphone displays. As against the standard 16:9 aspect ratio that smartphones have adopted, the new Samsung Galaxy S8 and S8+ employ 18:5:9 aspect ratio. This is a tad wider than the 18:9 Univisium display format that LG unveiled with the LG G6 flagship.
18:5:9 aspect ratio
As against the native screen resolution of 2880x1440 pixels that the LG G6 presents, the Samsung Galaxy S8 and S8+ employ native display resolution of 2220x1080 pixels (Full HD+), which upscales to 2960x1440 pixels (WQHD+) if you would want it to. Samsung uses a video upscaling engine on similar note as the Sony Xperia Z5 Premium, which used a native 1920x1080-pixel display panel and used the proprietary engine to upscale content to 3840x2160 pixels.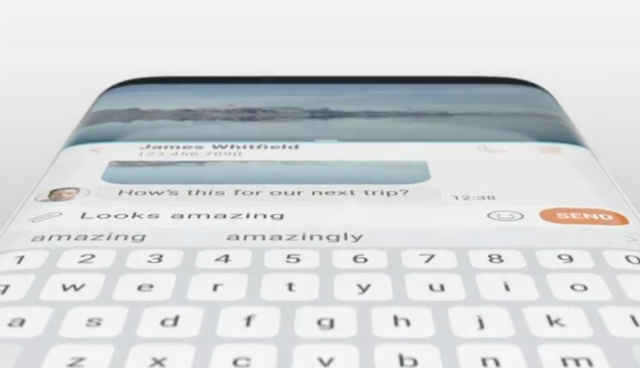 This is a neat bit of engineering, as it will allow the Galaxy S8 and S8+ to render most screens in the Full HD+ resolution, thereby using less power, and upscale to UHD+ as you stream/play high resolution content. Along with the resolution upscaling engine, the Galaxy S8 and S8+ include wide aspect ratio to present greater real estate for more content to be viewed on it. This in turn leads to lesser scrolling to view content, along with splitscreen multitasking - something that is not new per se, but certainly expands the versatility of a device.
For instance, you can stream a 16:9 video on one half of the display and cater to emails and messages on the other. For content itself, widescreen high resolution videos that employ 2.35:1 cinemascope video standard can use the width of the extra pixels more efficiently, and the screen itself is wider than the 18:9 Univisium aspect ratio of the LG G6 display. The wide aspect ratio also helps when you do not stream videos, hereby allowing multiple tasks to be completed at the same time.
Mobile HDR Premium
Much about the Samsung Infinity Display's speciality, however, lies with its Mobile HDR Premium certification. HDR, or High Dynamic Range on any display panel, uses the same number of pixels while producing a wider range of shades and colours in greater colour depth (10-bit or 12-bit, as against the standard 8-bit colour performance), offer better contrast and saturation points, and play content at the peak brightness level of a display panel. This leads to higher fidelity highlights without bleaching deep contrast areas of a frame. The high contrast and deeper colours ensure that deeper shades remain intact in terms of performance, and it is all of this, enveloped in a new standard set forth by the Ultra HD Alliance, that the Samsung Galaxy S8 and S8+ achieves.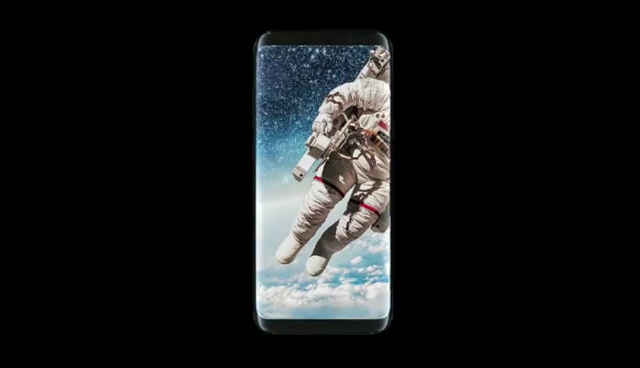 Essentially HDR-grade display quality relayed on mobile screens that are significantly smaller than televisions, Mobile HDR Premium is a new standard that surpasses HDR performance on mobile screens that have till date been achieved by HDR10 and Dolby Vision. HDR10 essentially upscales based on peak brightness, but does not render HDR quality based on frame-by-frame metadata of videos, which is what Dolby Vision does. Collating frame-by-frame metadata ensures that the HDR engine reads the best visual quality in terms of brightness, contrast and colours, which has so far made Dolby Vision the gold standard in mobile HDR displays. The LG G6, for instance, uses Dolby Vision. On mobiles, though, Dolby Vision is software-produced, and does not use a separate engine as it would on televisions.
Mobile HDR Premium, meanwhile, uses 10-bit colour depth, covers 90 percent of the RGB colour space, and covers dynamic range of brightness ranging from 0.0005 nits at the darkest, and peaking out at 550 nits. The new standard is based on the best of software-processed mobile HDR standards, and will be used to certify devices that meet the relevant standards of mobile HDR displays. Seeing that Samsung is a member of the Ultra HD Alliance, it is not surprising that the company included Mobile HDR Premium certification on the Galaxy S8 and S8+.
Other elements
The new Infinity Display will also presumably use a better adaptive brightness engine, something that is crucial for mobile HDR to work correctly. At dim brightness, the mobile HDR upscaling standards will fail to use the full brightness potential, and eventually produce dim results.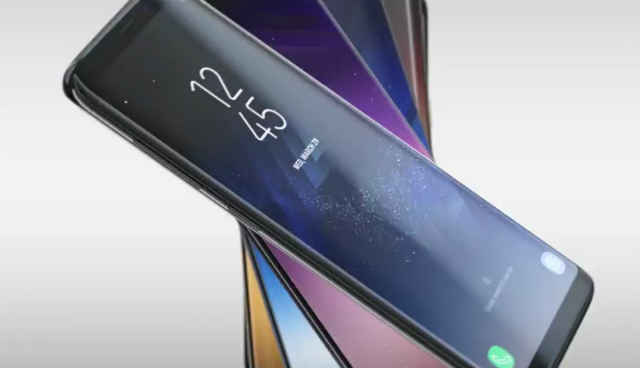 This is what makes Samsung's new Infinity Display technology, which on the Galaxy S8 and S8+ are also curved across its edges to add aesthetics and edge functionalities. It also gets Corning Gorilla Glass 5 screen protection and an embedded haptic engine to its bottom that replaces the physical home button.
Samsung's focus is on mobile HDR and wide aspect ratio content, which right now is sparse. This, though, is a definite step forward, and looks mighty promising.