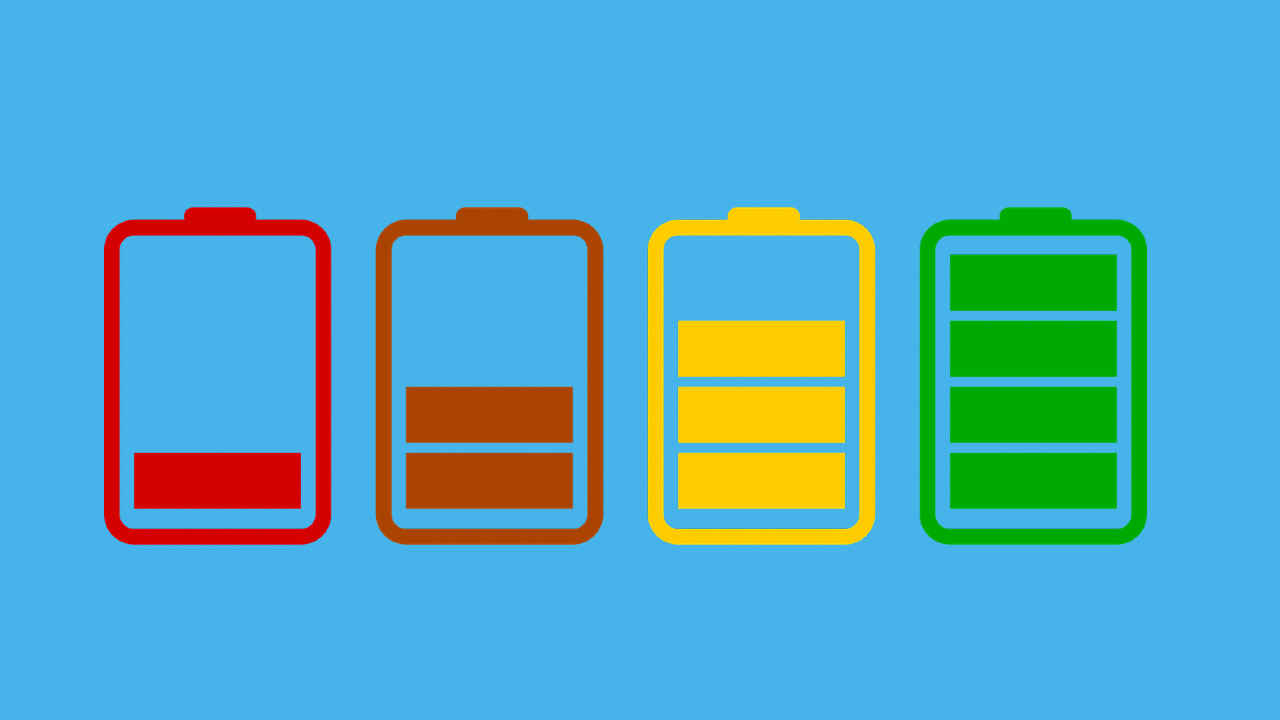 HIGHLIGHTS
If you want your smartphone to conserve battery power so that it can last longer between charges, here are some tips and tricks to impliment.

These are simple tips and tricks that are applicable for all smartphones.

From reducing the screen brightness to restricting background apps, these tips will give a boost to your smartphone's battery life.
Smartphones are getting more powerful with each passing iteration and this means that mobile phones today need a large source of battery that can power the hardware and keep up with user's habits. Batteries inside smartphones have also gotten bigger since the past few years with manufacturers focusing on providing an optimal battery life with their phones. Most smartphones today offer a day's worth of battery life on an average but as users' demand for long-lasting battery life increases, power banks and battery cases have increasingly become popular with users.
As such, it becomes increasingly necessary for smartphones to save battery life and last longer during day-to-day use. There are a lot of optimisation settings that are part of Android and iOS for saving battery life and ensuring that your phone lasts longer than usual. Newer features such as dark mode are also helpful in conserving battery life.
So, if you want your smartphone to conserve battery power so that it can last longer between charges, here are some tips and tricks to save battery life on Android and iOS smartphones.
Power Saving Mode
Android and iOS smartphones come with a built-in power-saving mode that kicks in automatically once the battery power dips to the last 15-20%. However, users can enable the power saving mode at any time to conserve battery for a longer period of time.
On Android, go to the Settings menu and search for Power Saving mode in the search bar. Else you can choose the battery option from the settings menu and look for the same mode. Alternatively, check if there is a dedicated toggle switch to activate power-saving mode from the notifications panel.
For iOS smartphones, go to the Settings menu and select Battery from the list of options. Here, select Low Power Mode and enable it to ensure that your iPhone conserves battery when not in active use.
Enable Adaptive Battery
The adaptive battery ensures that an application only uses power when it's needed by the user. This works automatically, thanks to the use of AI which learns your app usage habits and adjusts the power consumption accordingly. Now, you may find the adaptive battery option under a different name such as "performance mode" and it differs from phone to phone.
Go to the Settings menu and select Battery from the list of options. Find the Adaptive battery option and tap on it to enable the feature. You may find more than one option and, in that case, choose the one that adjusts performance automatically.
Reduce screen timeout duration
A simple way to save battery life on your Android or iOS smartphone is to reduce the screen timeout duration. This essentially cuts down screen time when the phone isn't being used.
Go to the Settings menu and select Display from the list of options. In the display settings menu, select Sleep or Screen Timeout or Auto Screen Off (depending on which manufacturer's phone you're using) and reduce the screen timeout to the lowest option.
Lower screen brightness
Screen brightness is subjective to each user; however, it is an important aspect especially when you're looking to save on battery power. The optimal brightness levels are between 80% to 90%, but if you really want to save battery, lower the screen brightness even further till your eyes adjust to the reduced brightness.
Having said that, the user has to ensure that the brightness levels aren't too low as that can lead to a lot of stress on the eyes when using the phone.
Disable keyboard sound and vibrations
Keyboard sounds, vibrations and haptic feedback also lead to significant battery drain. So, users can look at disabling keyboard sounds, vibrations and haptic feedback in order to save more battery power.
Go to the Settings menu and tap on the Sound and Vibration option. Scroll down to system sounds and disable keyboard sounds, touch vibration and haptic feedback. It's also a good time to cut down on the different system sound options such as lock screen sound, screenshot sound, among others. So, disable the ones that you feel don't hamper your overall experience of using the phone.
Restrict background activity manually
Many of the apps that you use on a daily basis run in the background to provide you real-time updates and notifications. But if you're looking to save more power, restricting background activity of apps manually is an option worth considering as it will significantly reduce the load on your phone's battery if rarely used apps are not allowed to run in the background.
To do this, you will need to manually restrict each app's background data manually. Go to the Settings menu and select Apps and Notifications from the list of options. Choose an app that you use rarely and select it. Tap on Data Usage and disable the toggle to restrict background data. Additionally, tap on the Battery and look for Background Restriction. Tap on it to restrict the particular app from using battery power in the background.
Take care of your phone's battery
Apart from all the tips and tricks, an important thing to keep in mind is to follow certain etiquettes when using your smartphone. Refrain from using third party charging adapters as it can charge your phone slower and can even result in overheating. Some of the latest fast charging solutions in the market use proprietary technology to manage thermals so that the phone doesn't get warm while charging.
To conserve battery power further, ensure that you use Wi-Fi networks to connect to the Internet and not cellular data. Also, refrain from enabling location at all times and instead only turn it on while using GPS apps like Google Maps. Network connectivity also takes up more battery power, hence it's also recommended to use Airplane mode whenever you want to save up on battery life.
So those were some of the tips and tricks to save battery power on your Android or iOS phone. We hope that by following even some of these steps, you will see a significant increase in saving the battery life of your smartphone.